This PodTel could be the housing of the future! The module was created by the Spanish company Districthive, and its ambitious goal is to change the way we think about hotels. The ever-changing hotel industry is innovating at an unparalleled rate. Its most recent innovation is the autonomous podtel. District Hive is a cutting-edge luxury capsule and the first of many Podtel Colony hotels to be created throughout the world. It was factory-built and crane-delivered in a wonderfully wild area, in the Spanish desert in Sierra Nevada, Granada, and it is totally self-sufficient.
As long as there is sun every four days, the intelligent pod will survive in the hardest situations fully off-grid. That is how long the batteries will store the sun's energy and run the pod's key functions: creating and filtering its own water, producing electricity, maintaining a constant temperature, and managing its wastewater. Yes, aside from making pizza, this human recharging sanctuary, as the concept's architects like to call it, will handle everything except food. But don't worry, you can have artisan companies deliver local delights to your hideaway in ready-to-eat boxes.
The tiny house is self-sustaining, with solar panels, an incinerating toilet, and a water system that draws moisture from the air to provide water. All of these functions are then managed by your smartphone via a unique software, making the entire house smart and environmentally friendly! You may dim the lights, adjust the temperature, and even buy "extras" while you're there. Power management gets its help from artificial intelligence. Because the home is self-sufficient it may be placed almost anyplace in the world (as long as a crane can move it).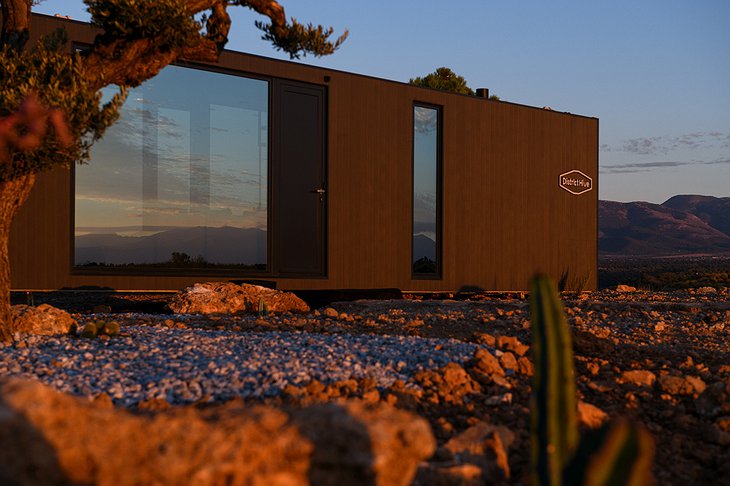 The modern interior design was most likely influenced by criminals' hideouts, resulting in an outstanding space for digital nomads and nature enthusiasts. The attention to detail is evident throughout the stylish and tiny – 35m2 / 377 square feet – pod. Modern elegant minimalism and fully equipped pods that sleep a family of four, always putting comfort first and offering breathtaking views! From the living area to the kitchen, the bedroom, the bathroom, the stargazing terraces, and the hammocks.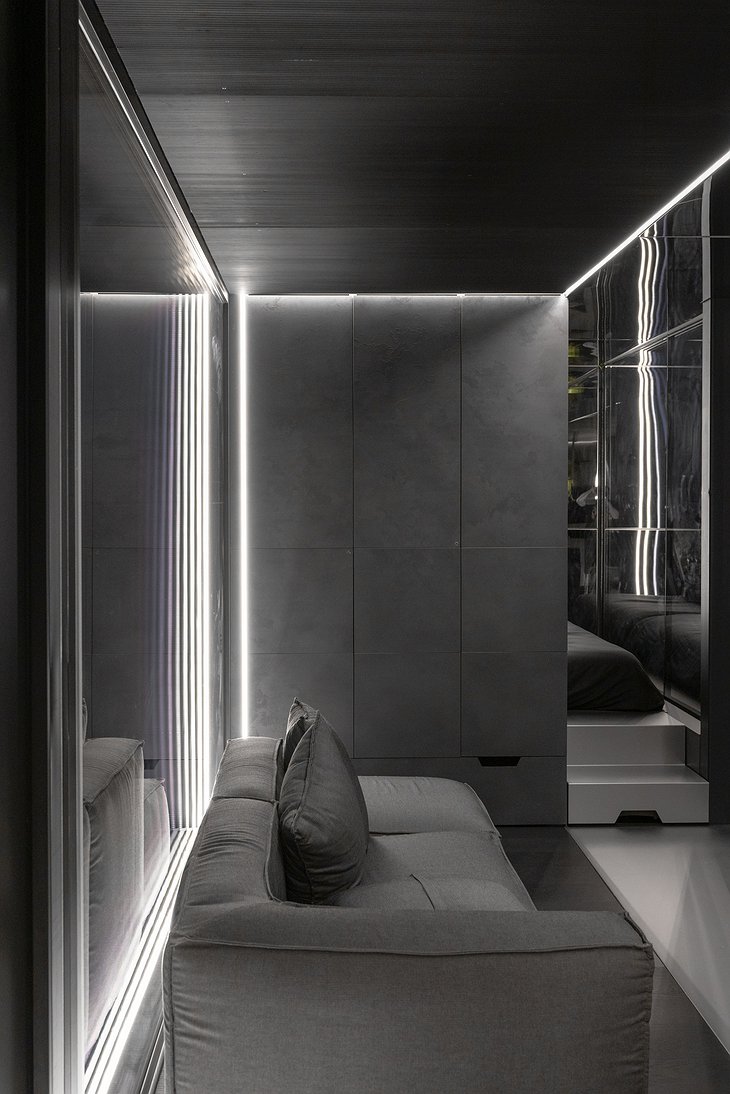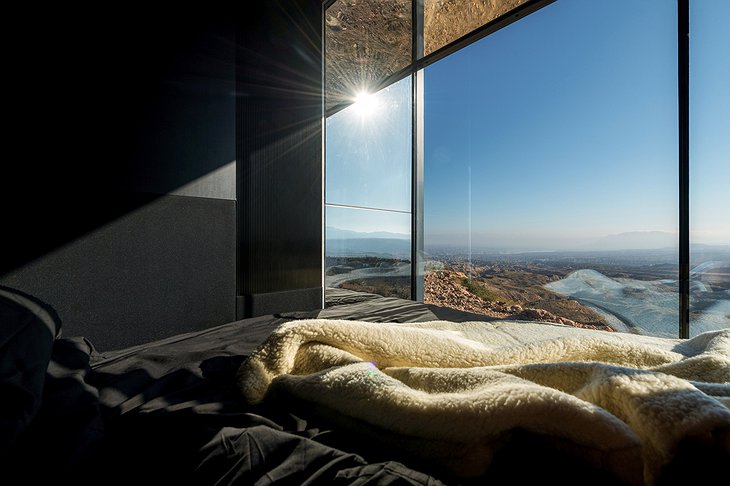 Outside, there are stargazing terraces on hammocks where you can take in the entire spectrum of the Gorafe desert. A covered pergola provides a shady place where you can relax.
Districthive's Colony is a five-star luxury retreat for people to recharge and reconnect with stunning nature without sacrificing comforts or technology. A calm escape in some of our planet's most beautiful settings where you may unwind by listening to mother nature's music
The Podtel, also known as the Colony, is the world's first totally autonomous dwelling environment capable of colonizing any terrain. It does not require any public services to run because it produces its own water, energy, and waste treatment. You can park in areas where building is not allowed and you can also see the night sky like never before since there is no light pollution.