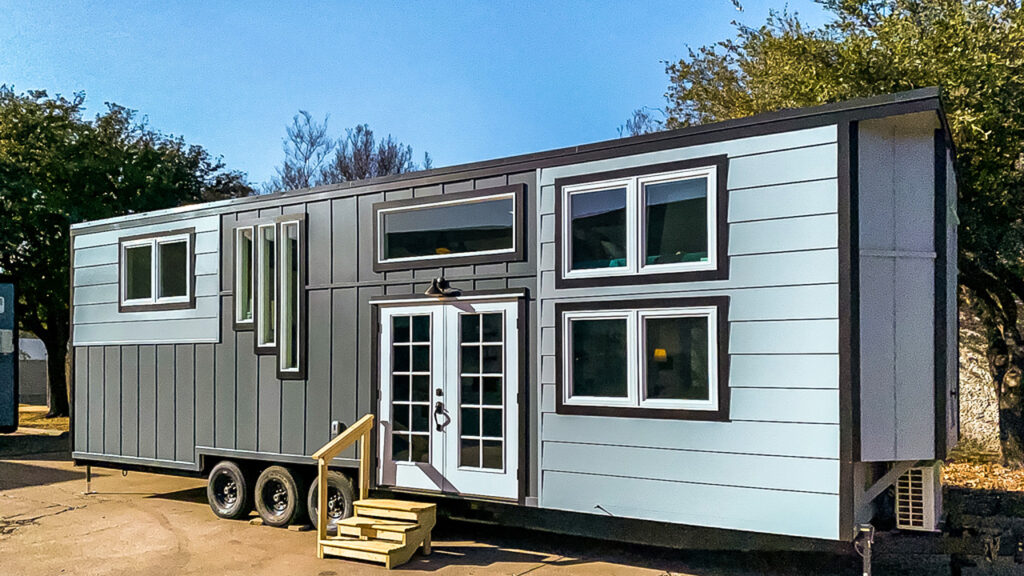 When designing mobile homes, Texas-based Indigo River Tiny Homes follows the slogan "less is more." Then there are versions like the 36-foot-long Elsie tiny house on wheels, which, while still tiny, has sumptuous interiors and cannot be classified as "less." Within its 400 sq. ft. interior, the Elsie tiny house includes a fully equipped kitchen, a living room, a dining space, a massive bathroom, and two lofts. The house is not only large, but it also has propane and solar power for off-grid life.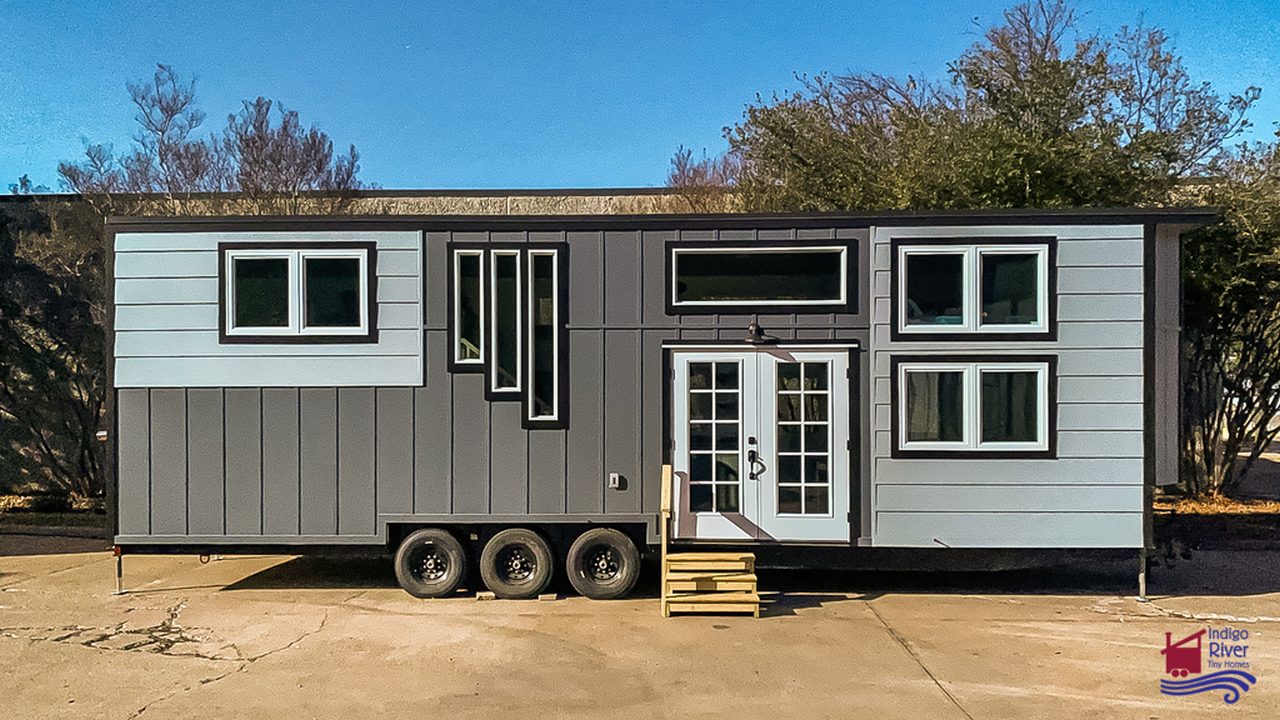 The French entrance doors and numerous large windows let in plenty of natural light and fresh air. A full kitchen with a three-burner propane cooktop, an oven, a microwave, a sink, a refrigerator, under-counter storage, and open shelves is located opposite the front door. In the kitchen, there is even a pull-out pantry where you can stack snacks and spices.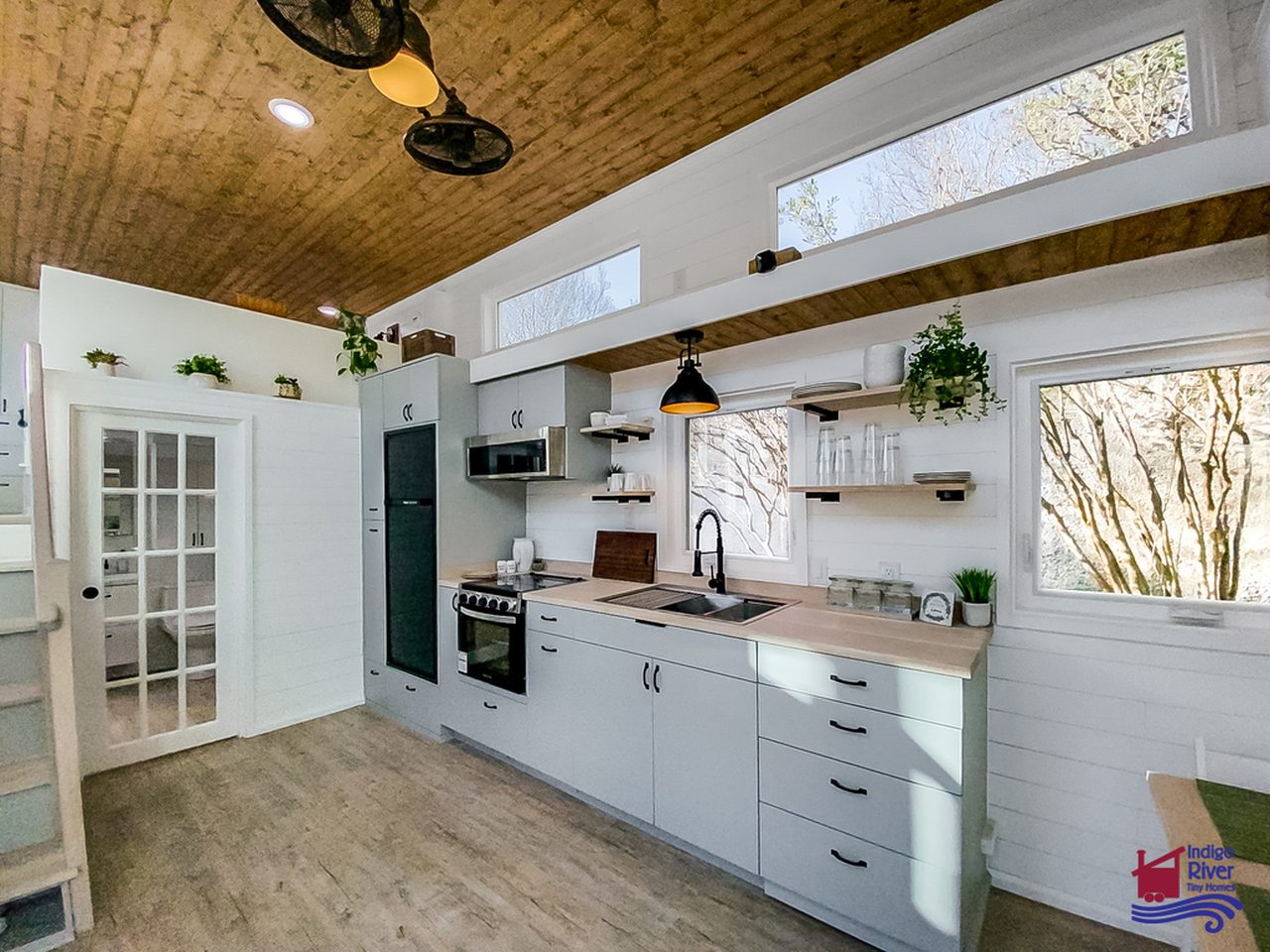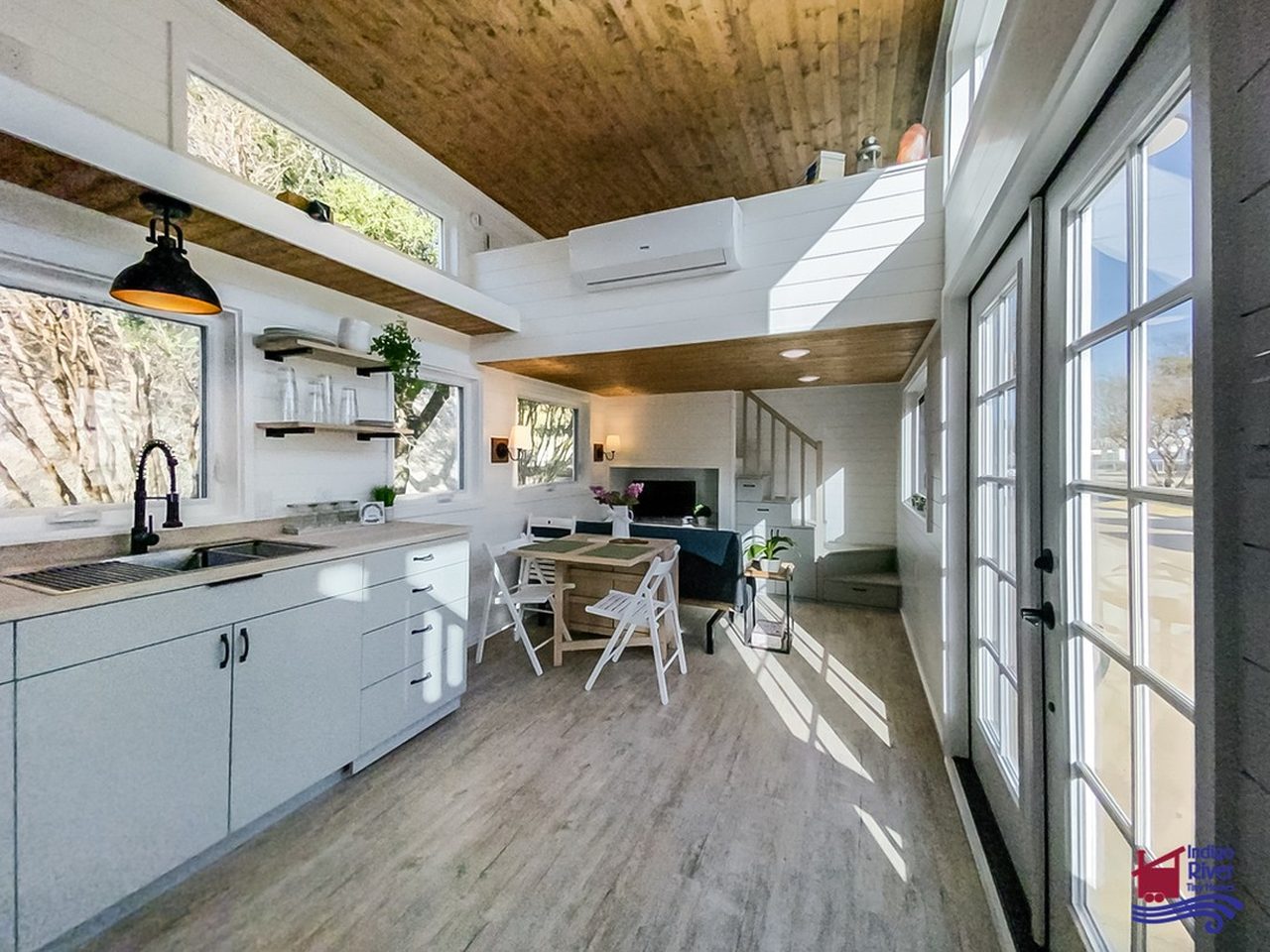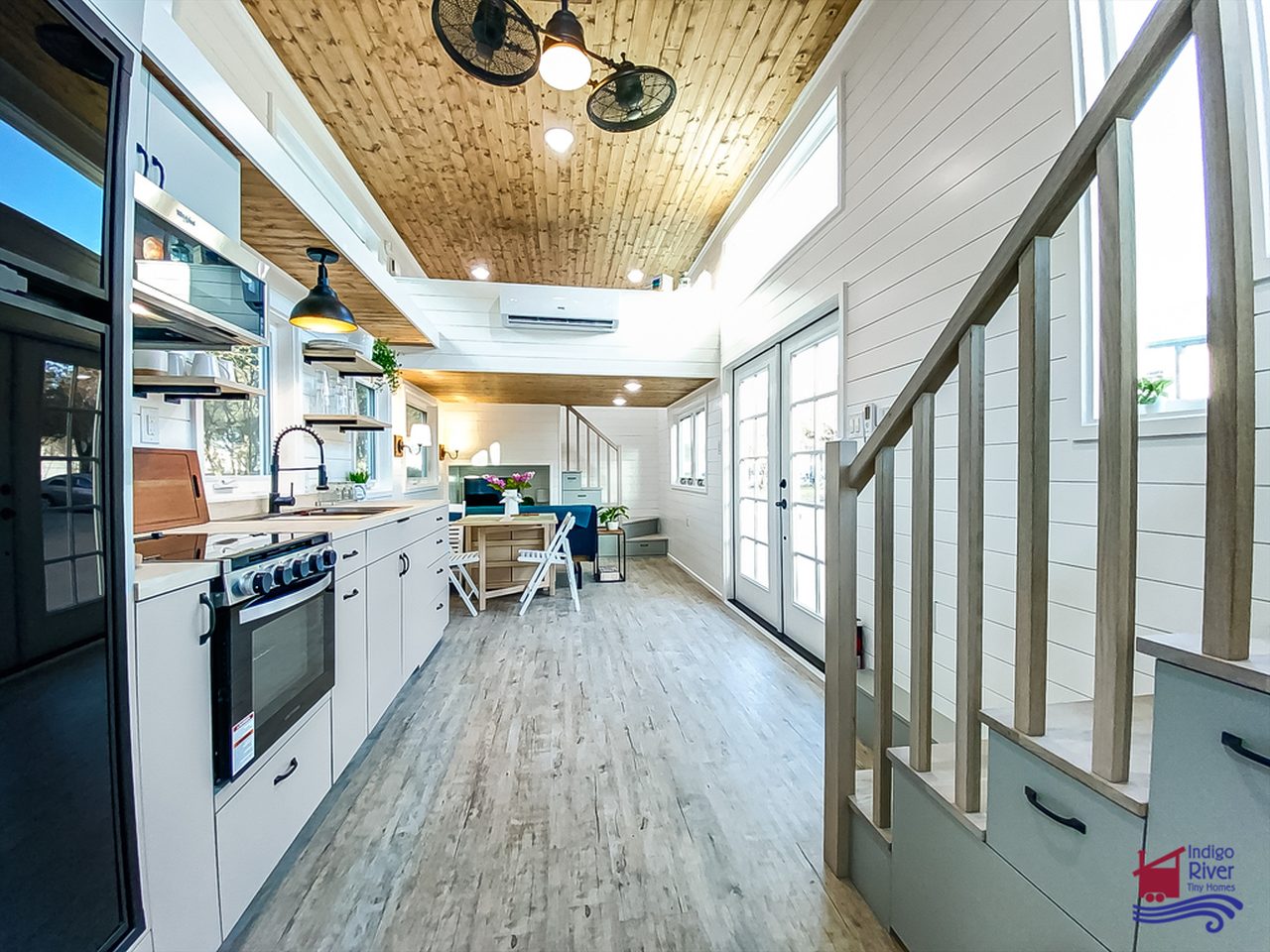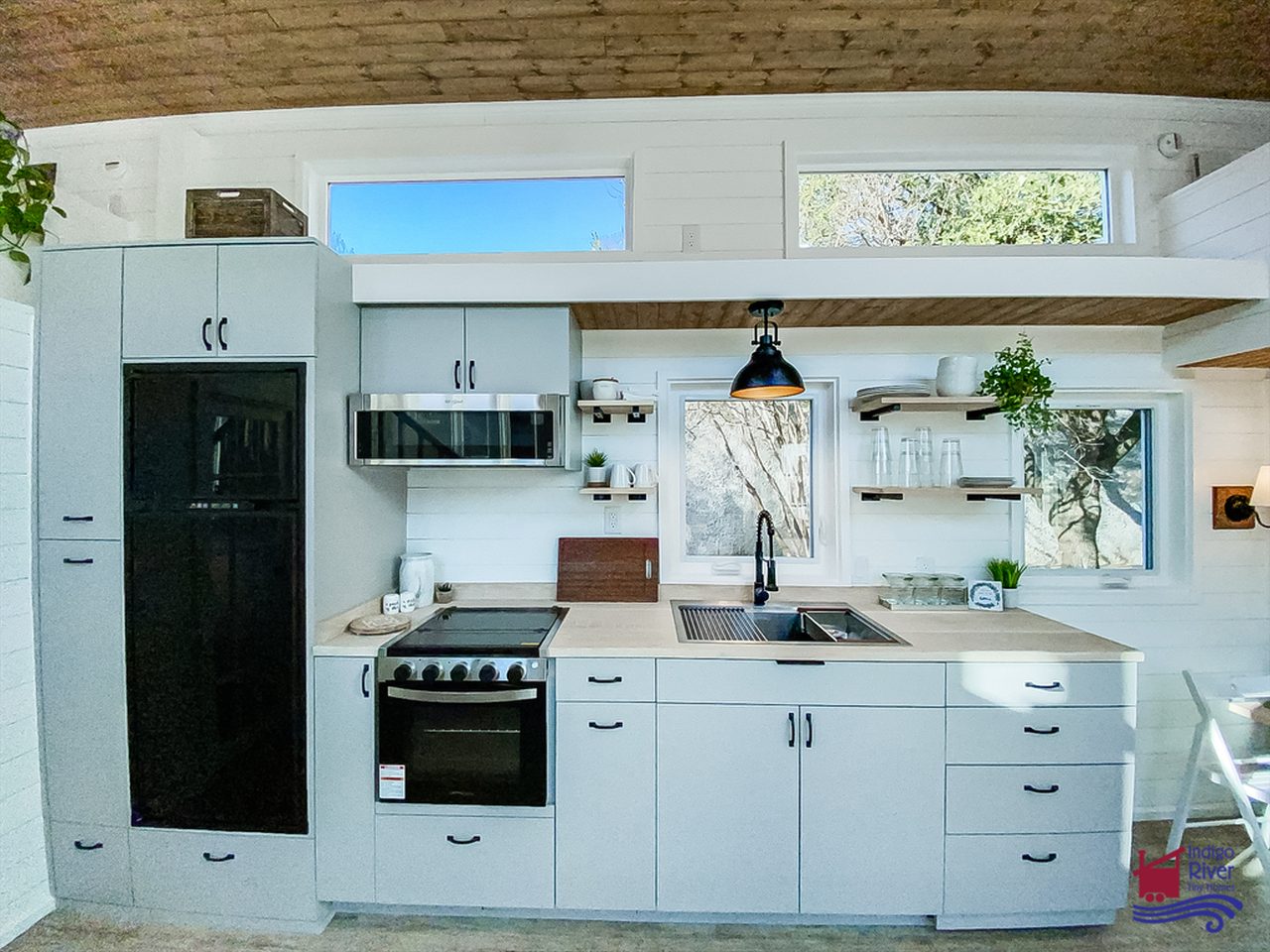 The kitchen is surrounded by a bathroom and a living room. The bathroom is enormous, with plenty of room for a bathtub. It has a vanity sink, a shower cabin, a toilet, shelves, and room for a washer and dryer.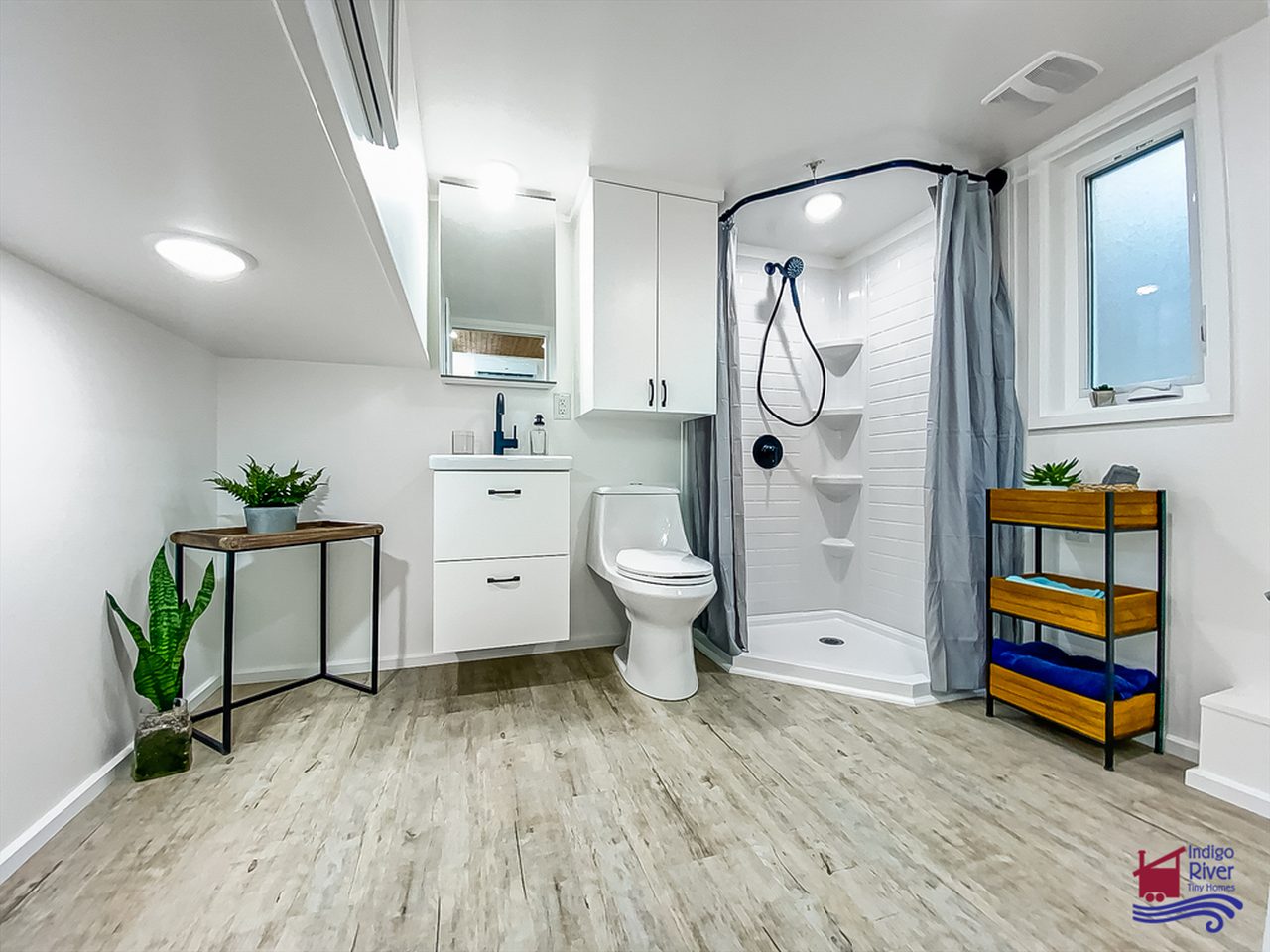 A lovely eating area is situated between the kitchen and the living room on the opposite end of the Elsie tiny house. It has a foldable table that can comfortably accommodate six people with drawers in the middle.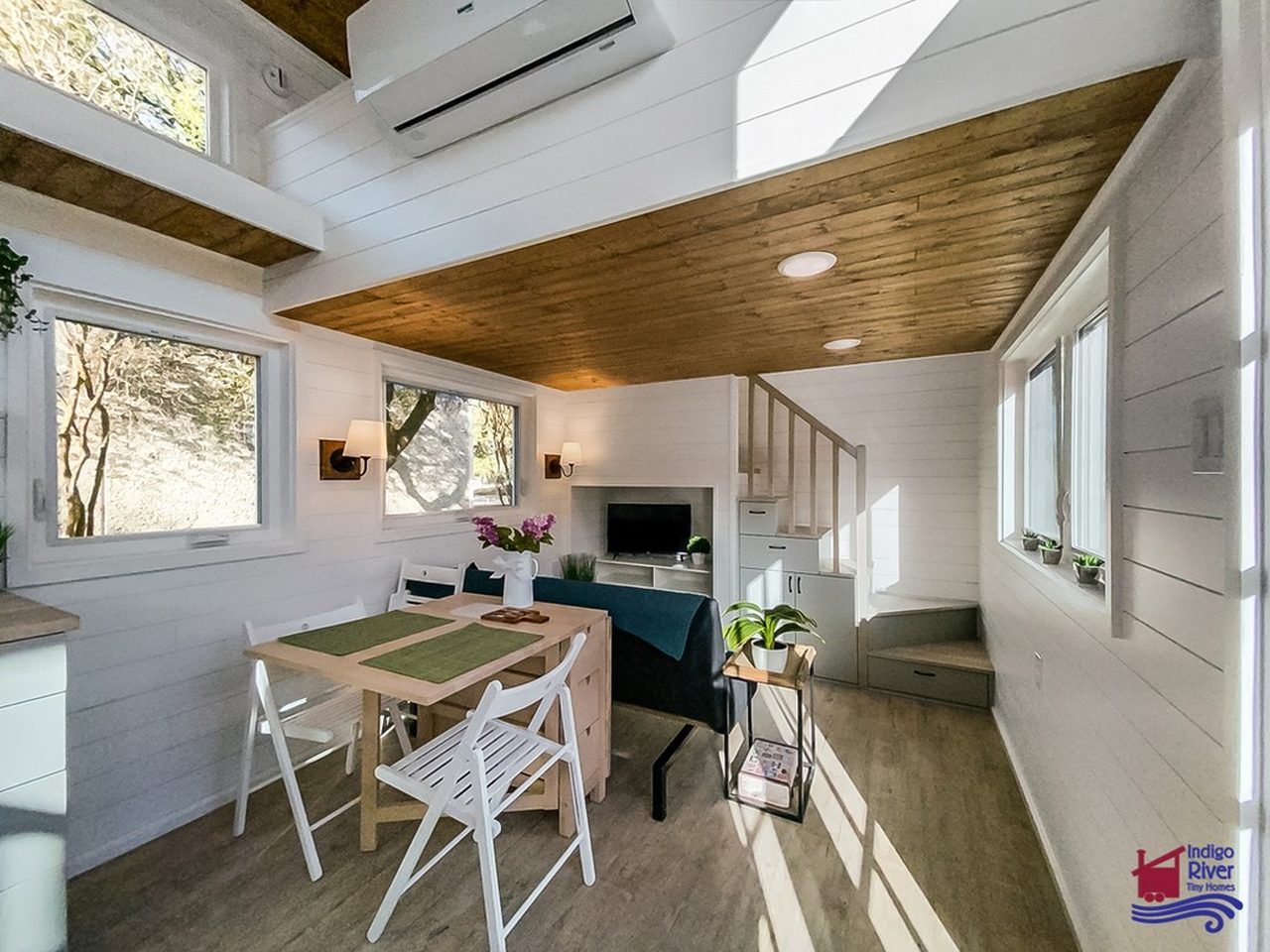 The living room, which is adjacent to the dining area, features a futon, a small coffee table, and an entertainment center built into the storage staircase that goes to one of the loft bedrooms. A small closet and a few of drawers fit on the second floor's standing landing. A king-size bed or twin bed can be placed on a raised platform to sleep two or three people.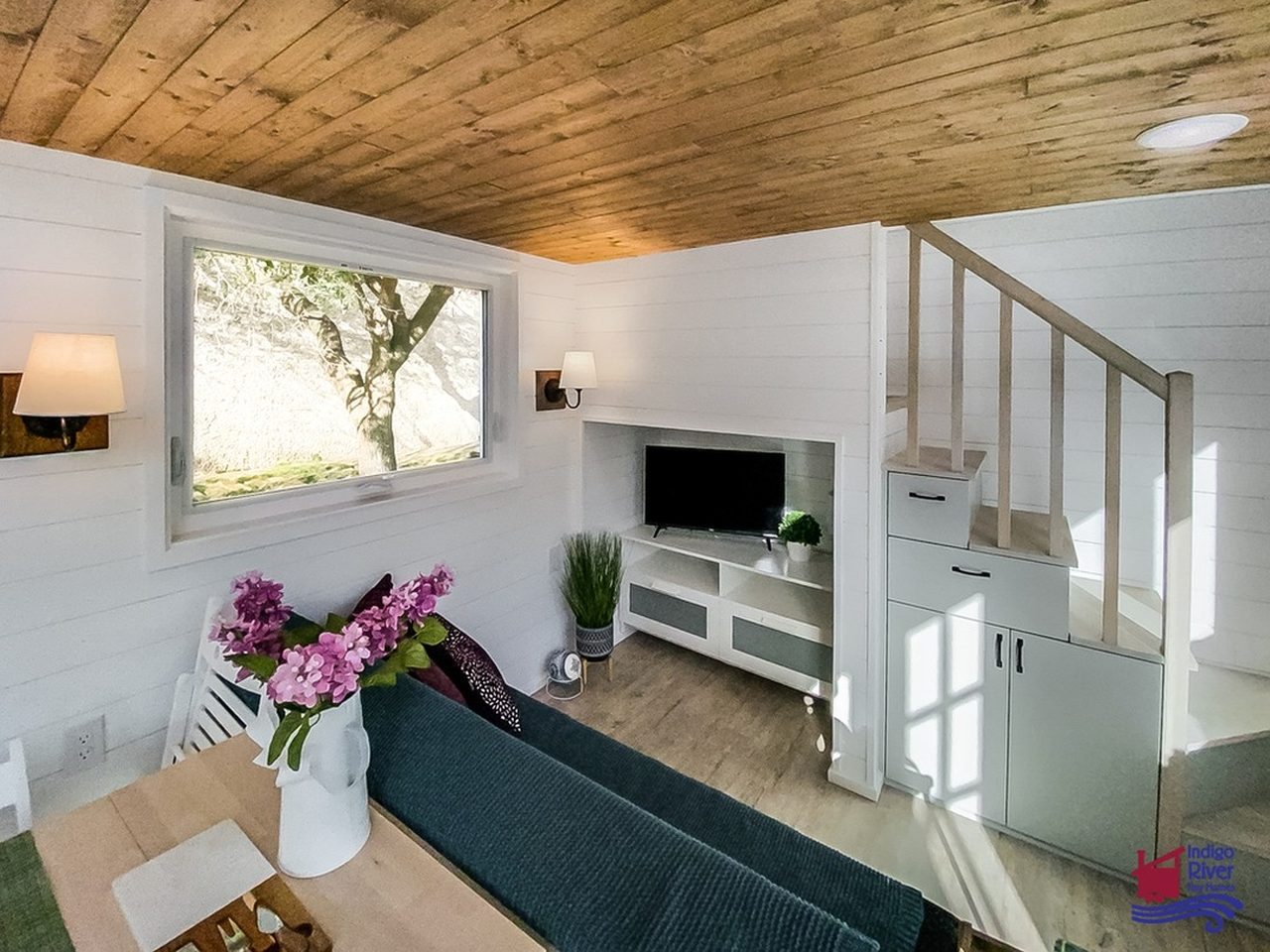 Another pair of storage-integrated staircases leads to the master bedroom, which is placed over the enormous bathroom. There is a full-size wardrobe, a work desk, a queen-size bed, and a handful of shelves adjacent to the bed in the standup loft.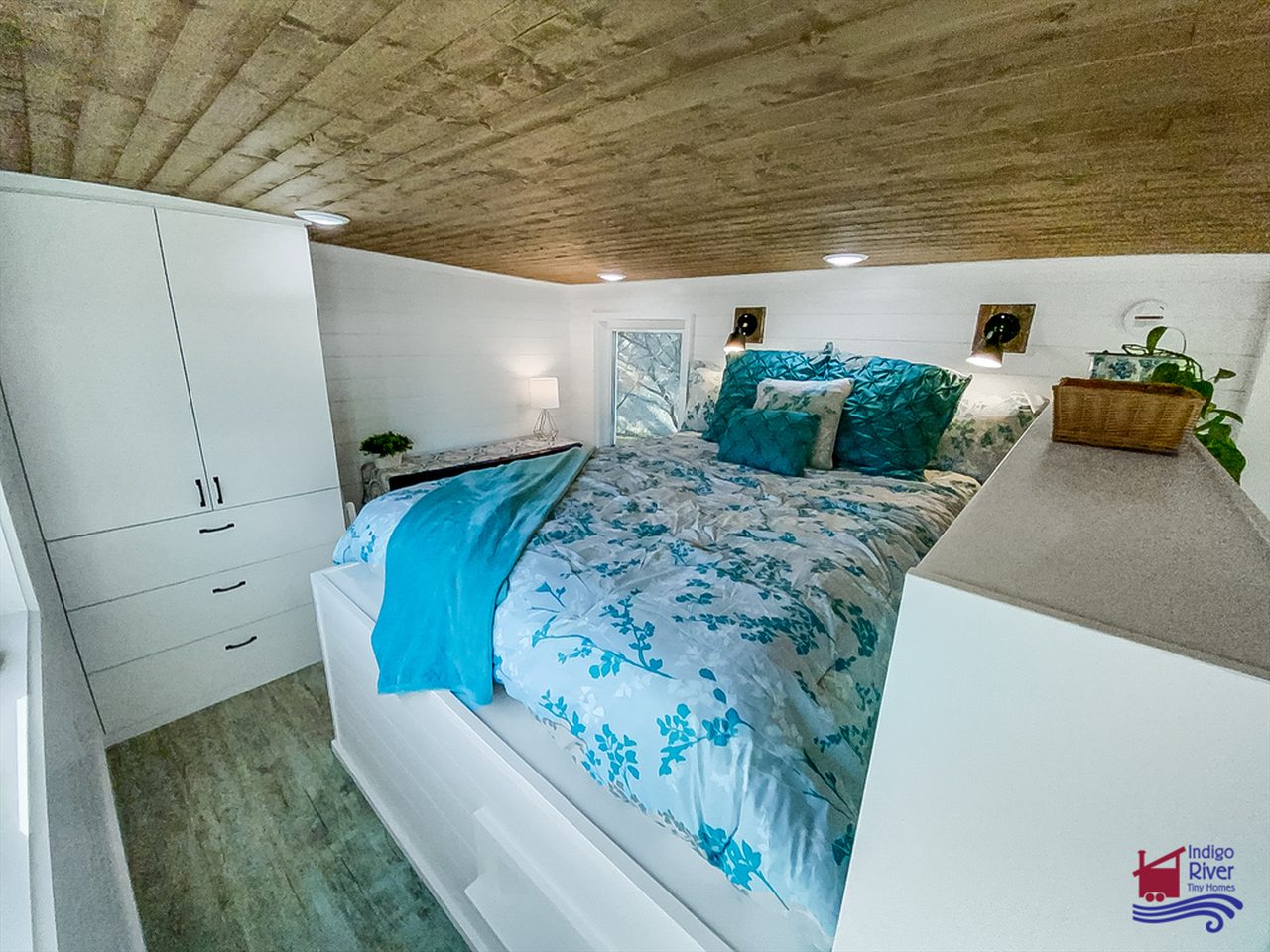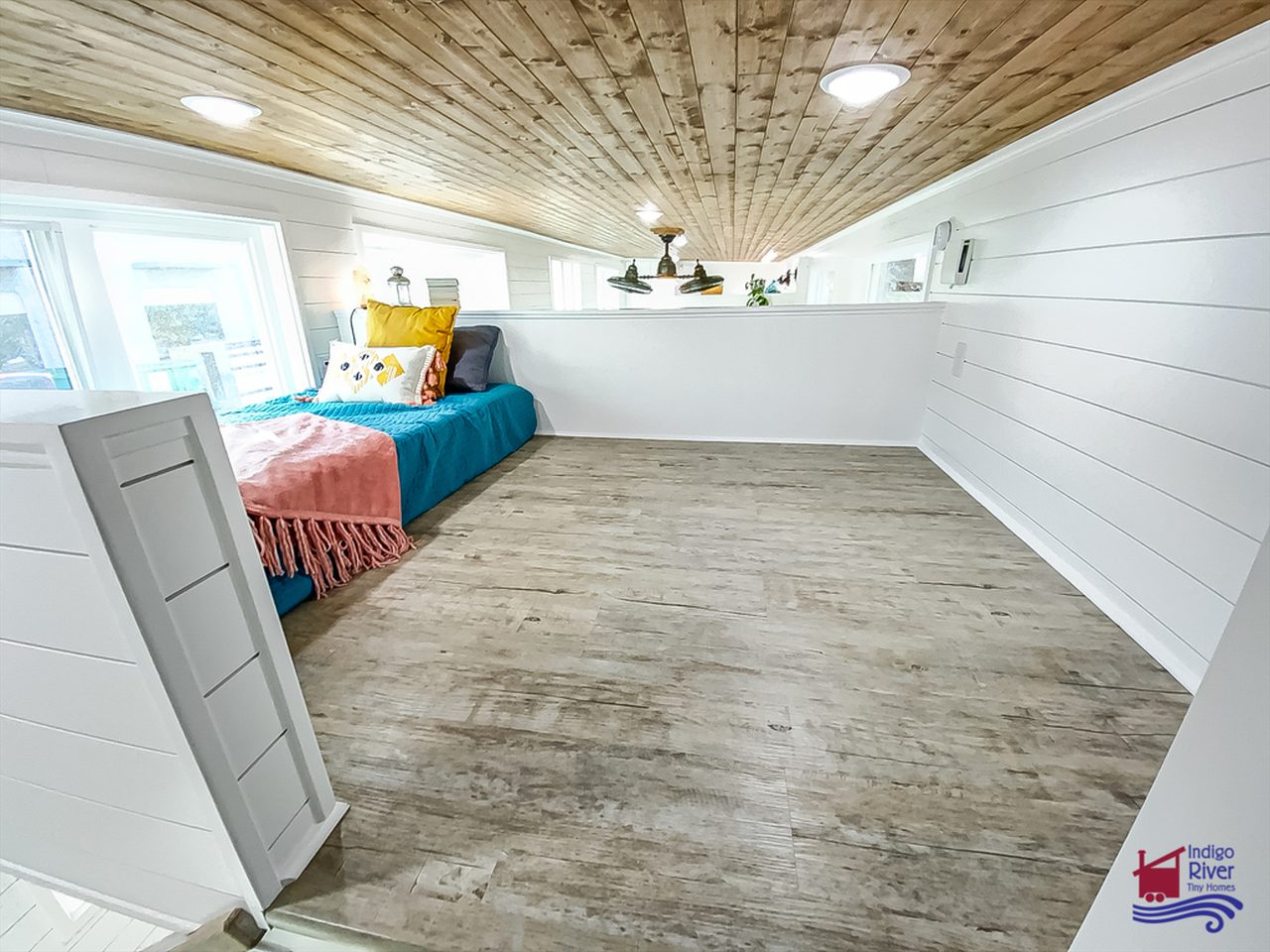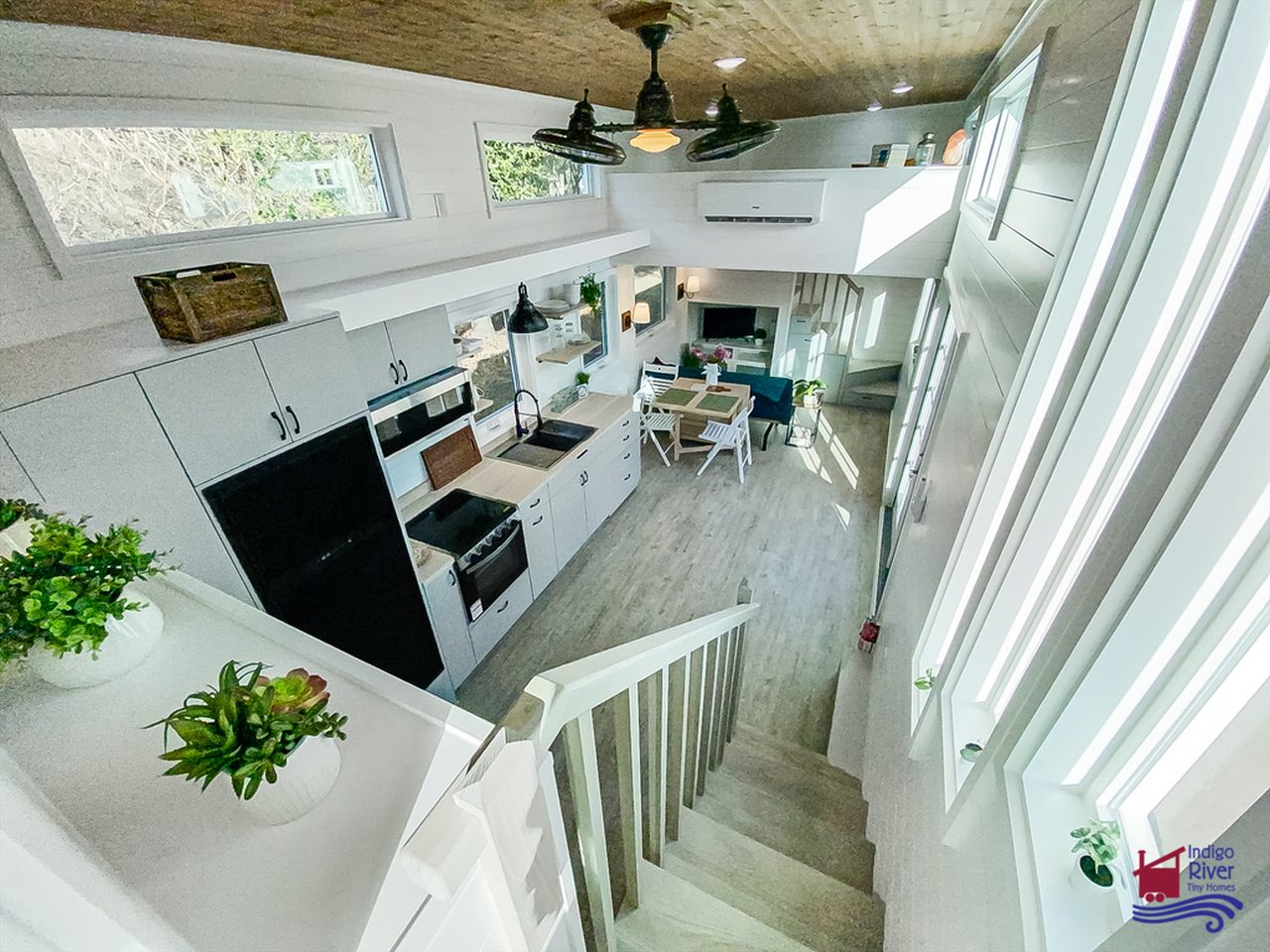 Elsie is a Homesteader Deluxe model that has been altered. Because the tiny house is adaptable, you may add or remove any element to make it more suitable for your family.