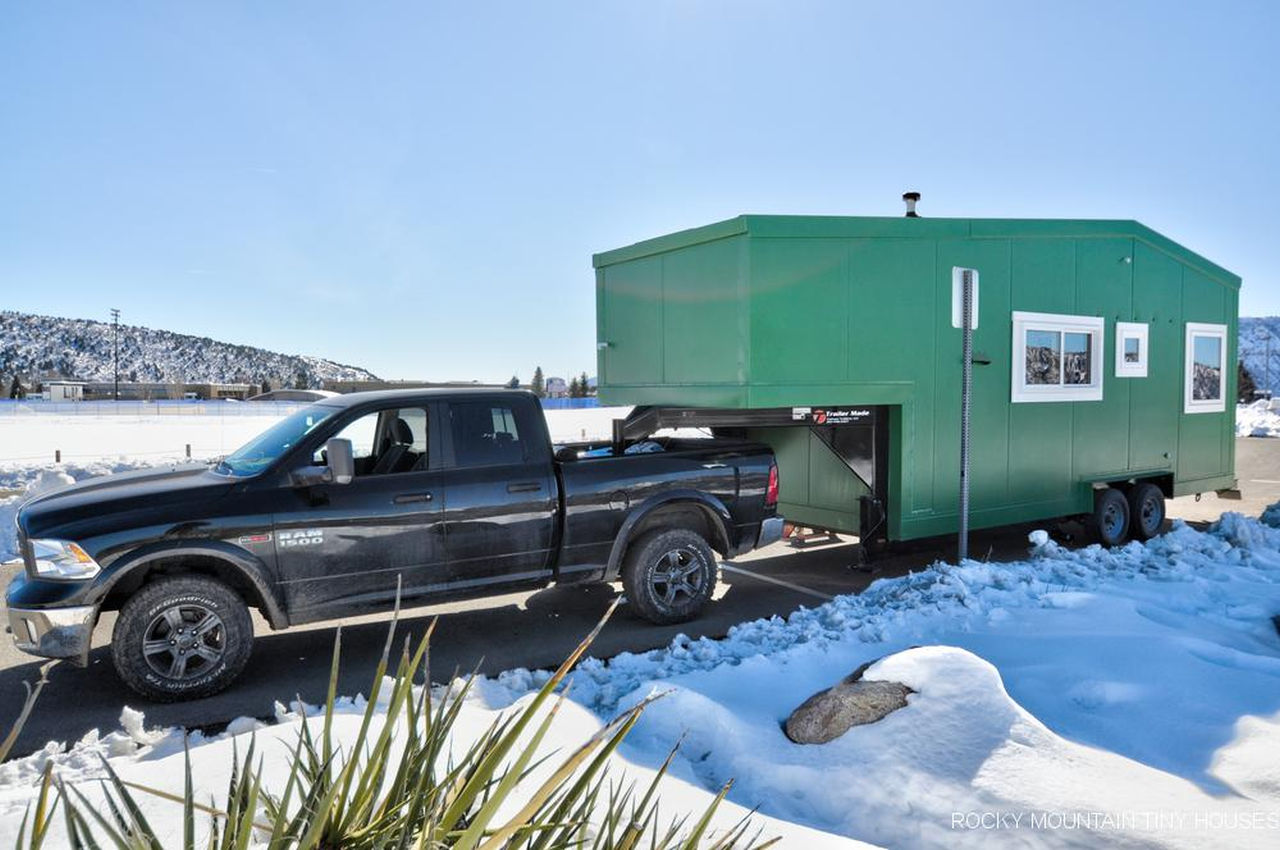 Rocky Mountain Tiny House has built some spectacular structures. Each tiny house built by the company is one-of-a-kind, tailor-made, and provides unparalleled comfort. This 28-foot lightweight Gooseneck Tiny House, which appears to be mostly constructed for fun and utility when you hit the road, has been added to their long inventory.
Tuscon 28′ Gooseneck small House was designed as a self-contained small home that is light enough to transport. It arrives loaded on a two axle trailer with an innovative configuration. The designers were tasked with creating a compact house with a gooseneck (for extra space), low wind resistance, and mobility.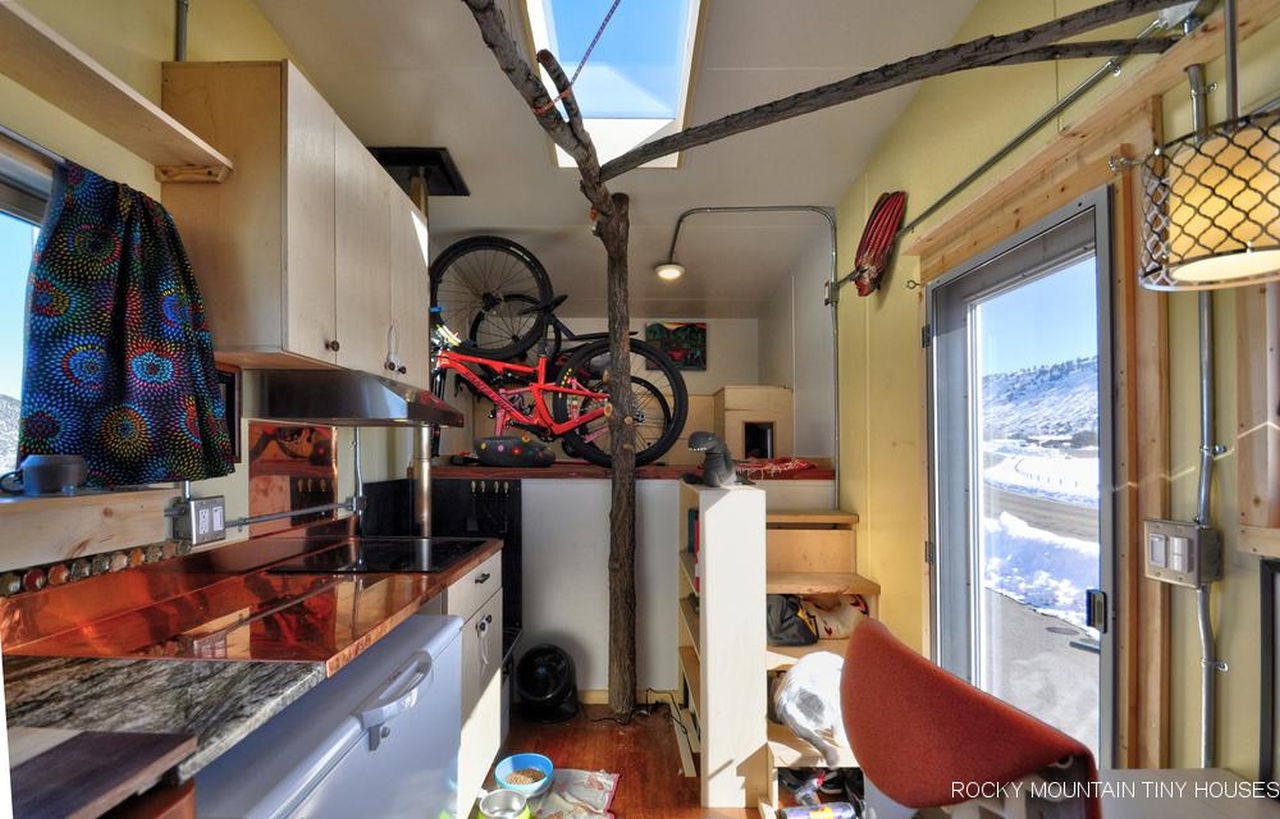 The Tuscon 28′ Gooseneck tiny house, outfitted with a skylight branch walkway for felines, is draped in a dual-tone pink and green tint. Solar panel arrays on the pink side of the house work together to generate sustainable energy. Because the residence is fully off-grid, it was critical to keep the electrical load to a minimal.
The architectural element of the tiny house cannot help but impress, as the gooseneck area accommodates three bikes while still leaving room for extra equipment storage. An adjacent book tower houses the owner's entire book collection. For this design, the roof form appears to be the most aerodynamic.
The kitchen, while small, is spacious enough to accommodate high-quality appliances. A folding table opposite the kitchen can be utilized for dining or work. When necessary, an elevated bedframe in this area functions as a bedroom.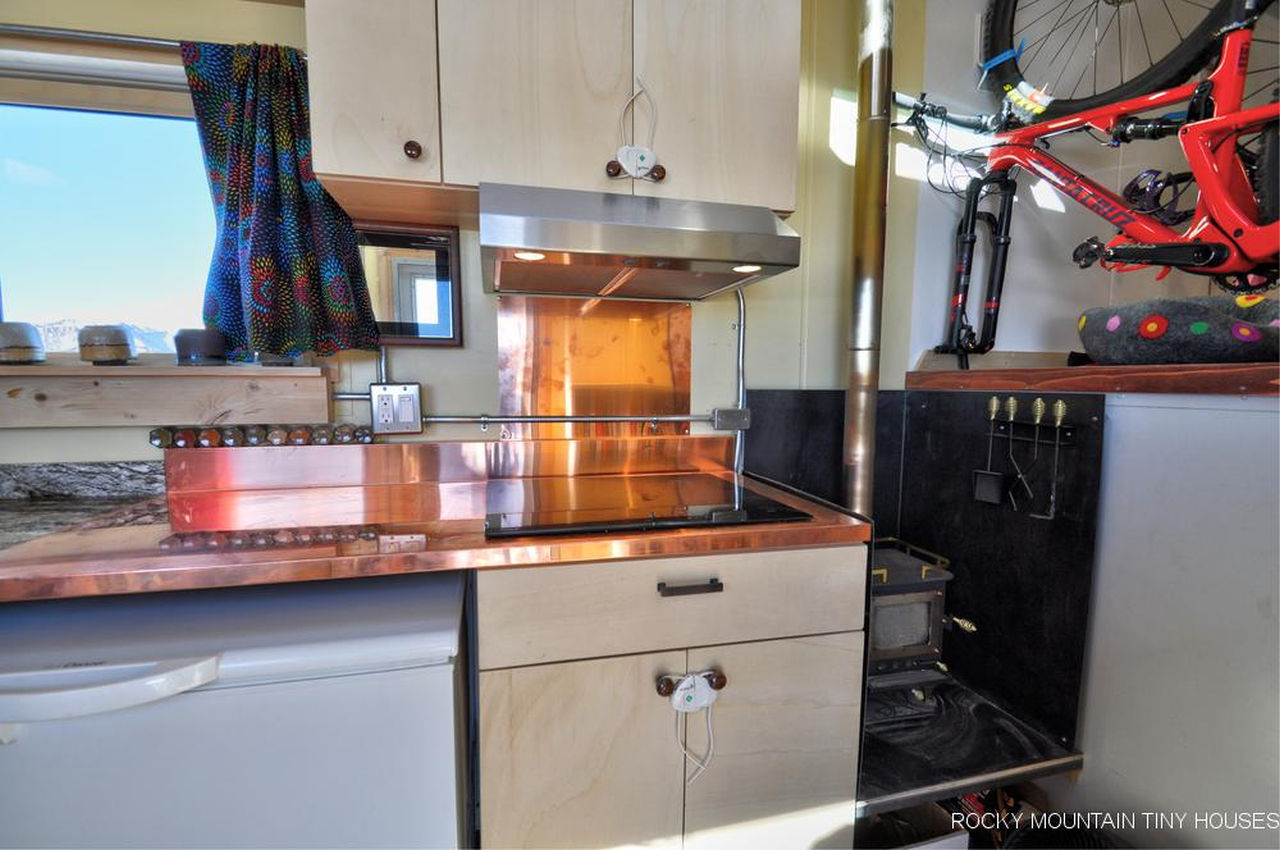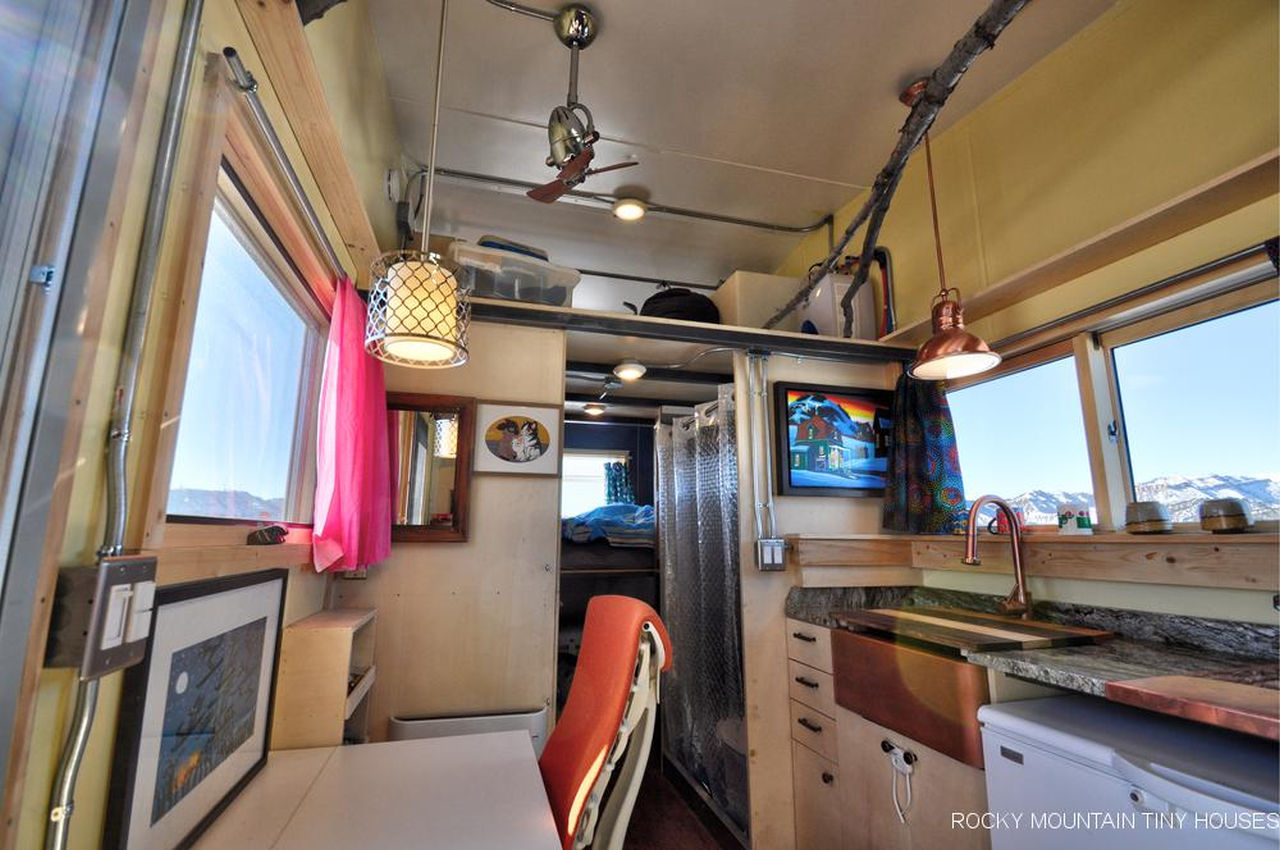 A area beyond the kitchen has a shower, pull-out pantry, and clothes closet on one side and a toilet room on the other. A custom build will determine the exact cost of the Tuscon 28′ Gooseneck Tiny House, but a similar build will cost roughly $93K.