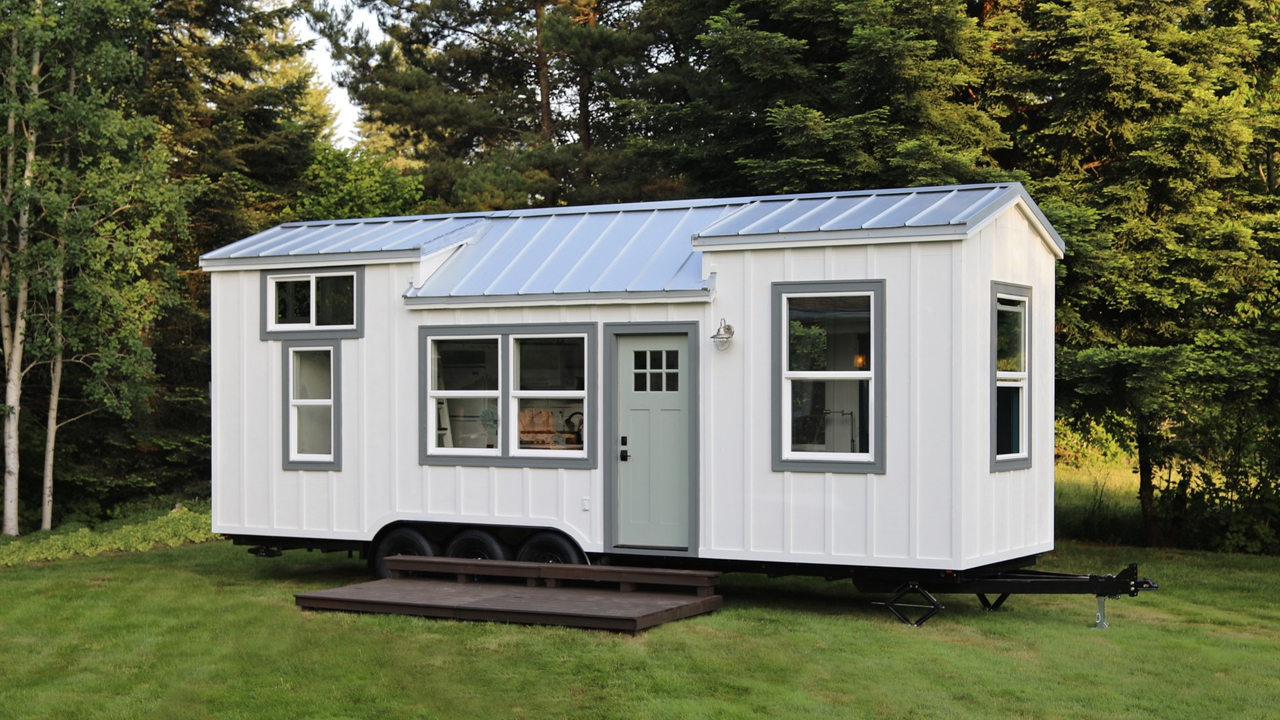 People frequently ask me, "What are the characteristics of a good tiny house on wheels?" My response is that a beautiful, functional, and spacious mobile house is ultimately habitable. The Seabrook tiny house on wheels is one such micro-dwelling that is very beautiful, highly functional, and spacious to the core. Handcrafted Movement, a prominent US-based tiny house manufacturer, designed the tiny house, which measures 28 feet long and 8.5 feet broad.
The tiny house is finished in board and batten siding with a cedar accent and is equipped with windows that let light and air within. The board and batten walls add texture to the space, while the blue and white background creates a warm atmosphere throughout. A main-floor bedroom, living room, kitchen, bathroom, and a loft bedroom form the interior.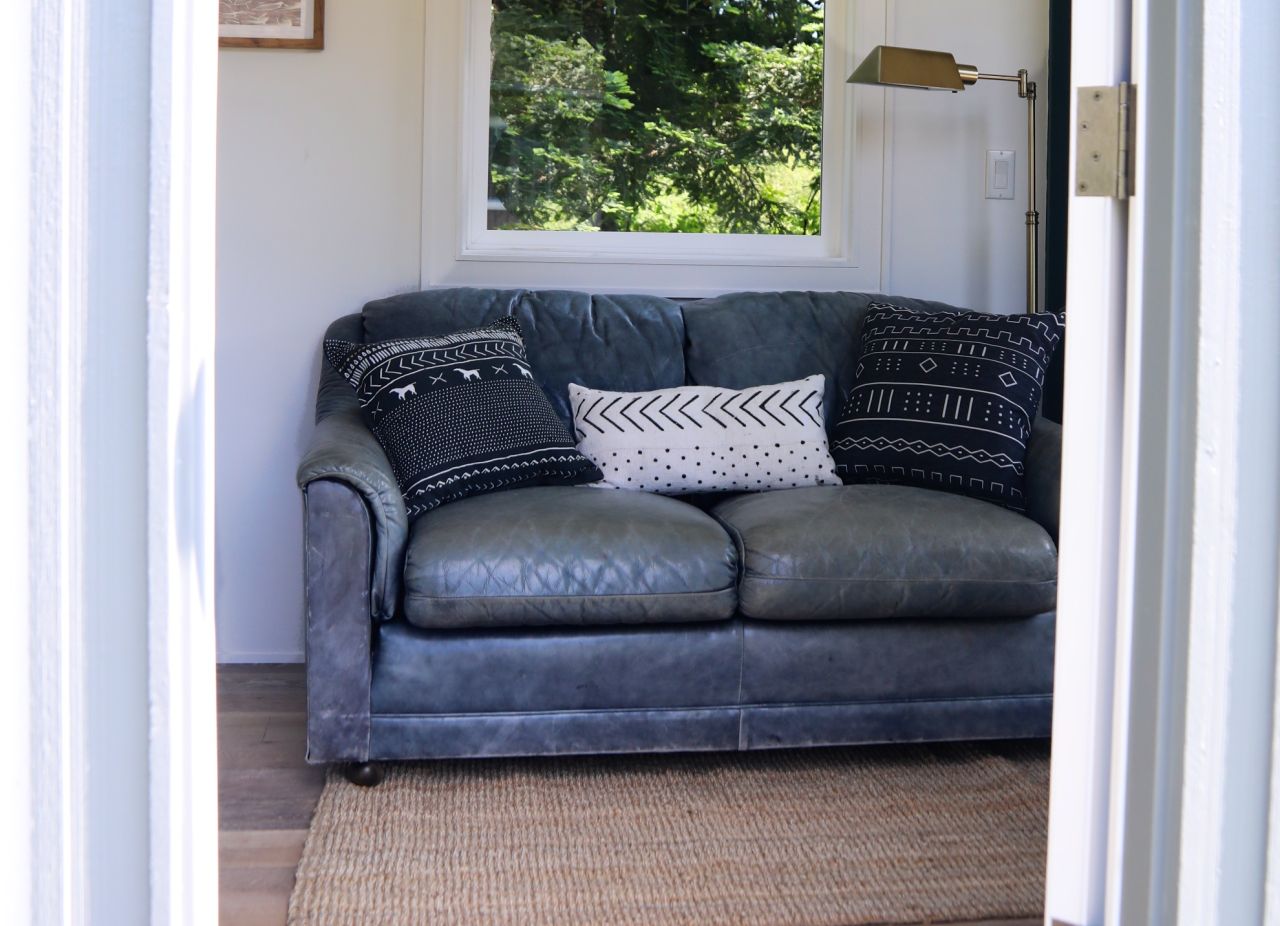 Starting with the living room, it isn't particularly large but easily accommodates a sofa. The kitchen is adjacent and both attractive and useful. It has blue cabinetry and oak counters that may also be used as a dining table. The kitchen also has a variety of accessories and equipment, including a four-burner cooktop and an exterior vented hood fan, as well as a refrigerator/freezer. Not to mention the house's hardware, which is a mix of brass and matte black.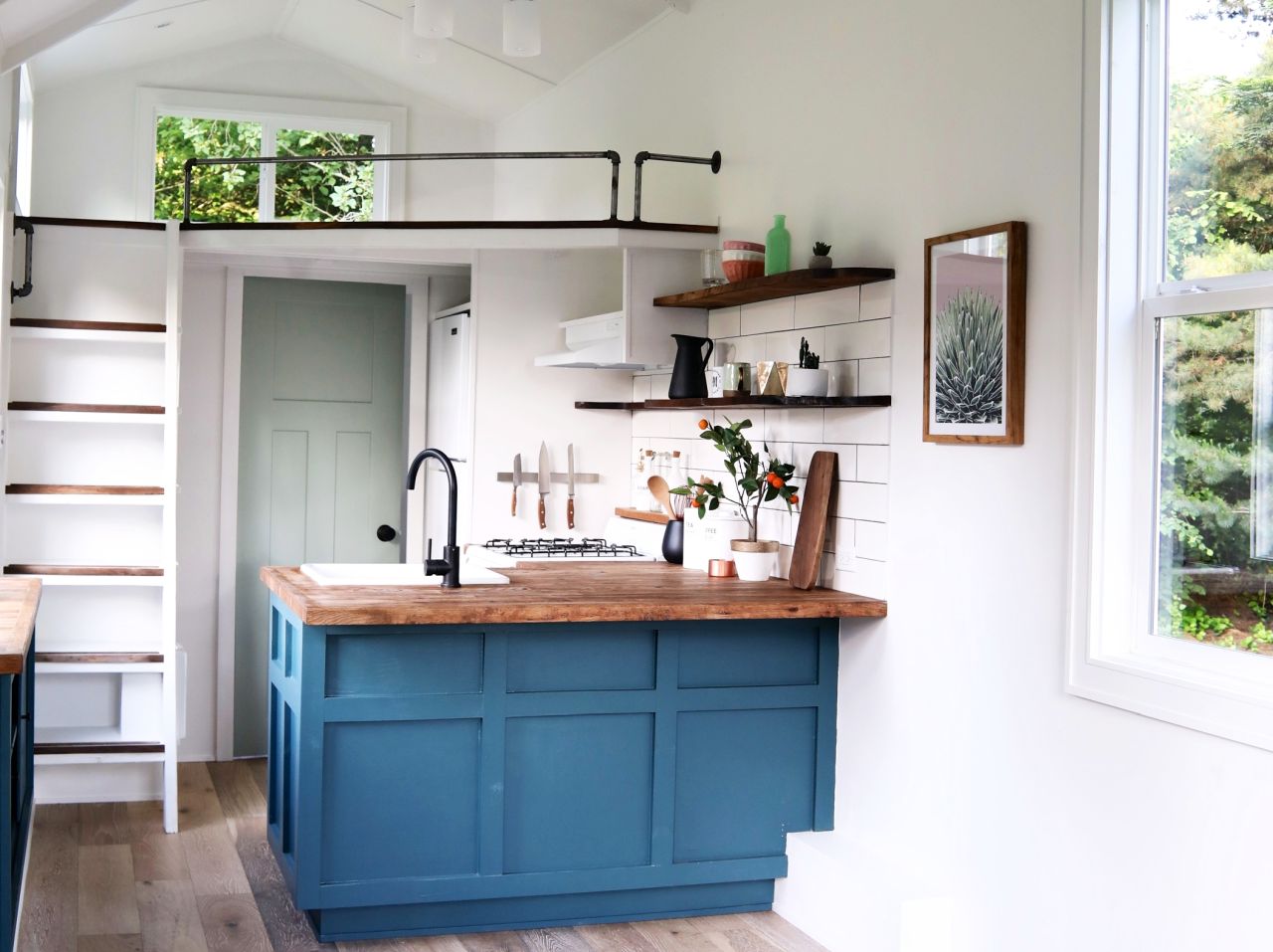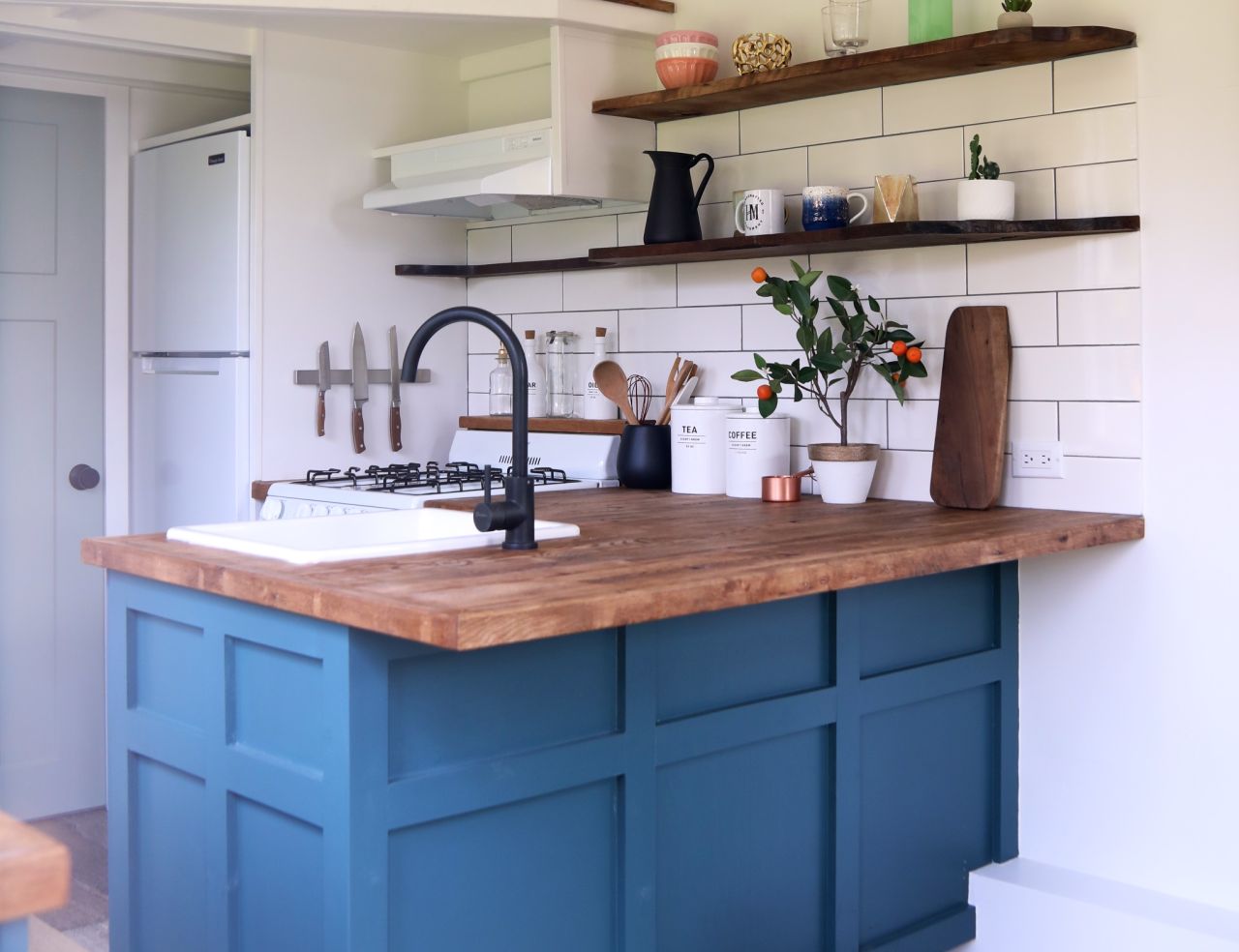 The tiny house's flexible room is located opposite the kitchen. It functions as a home office during the day and a main-floor bedroom at night. This is made feasible by a space-saving Murphy bed that folds down from the cabinet part. The bedroom also has a lot of windows, a lot of furniture, and shelves for TVs and other ornamental stuff.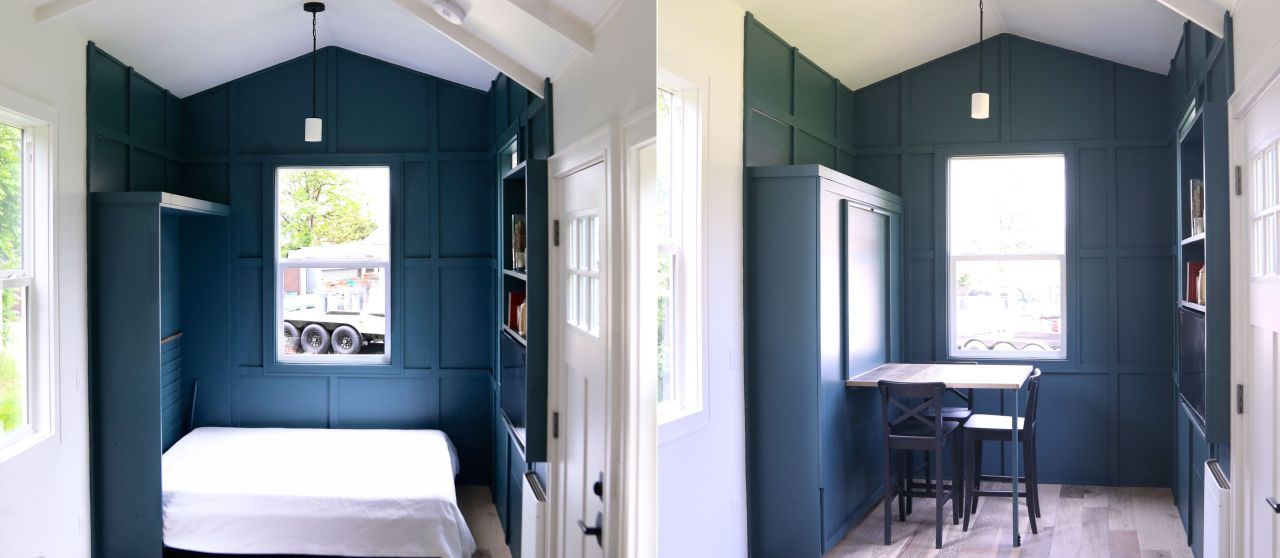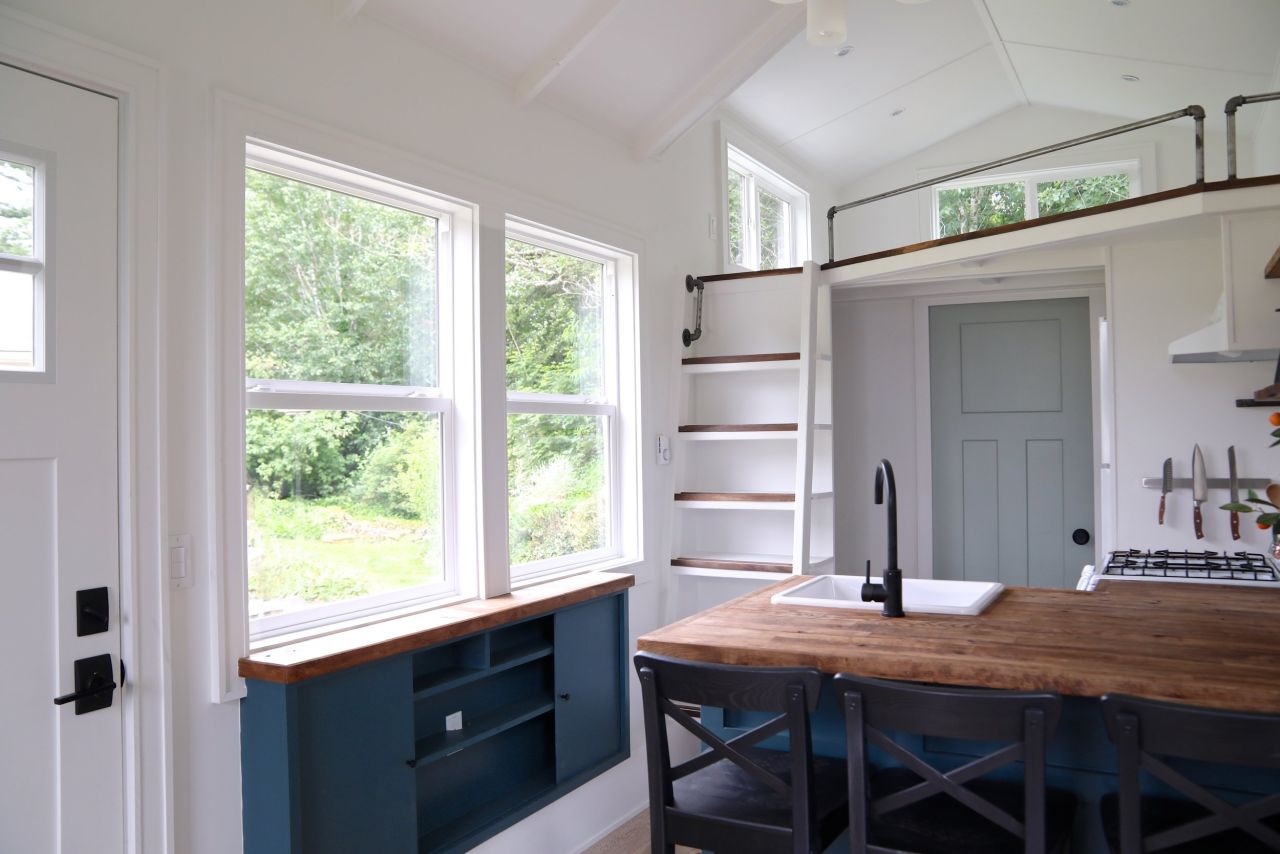 A loft bedroom accessible via a ladder is also included in the Seabrook tiny house. The tiny house sleeps four people in total, two in the loft and two in the main-floor bedroom.
The bathroom is located beneath the loft. The bathroom at Seabrook is simple yet functional, with a toilet, shower, and vanity.
One minor drawback is that the tiny home is not for sale. The firm has discontinued the model, however you can try your luck and have a similar home custom-designed.