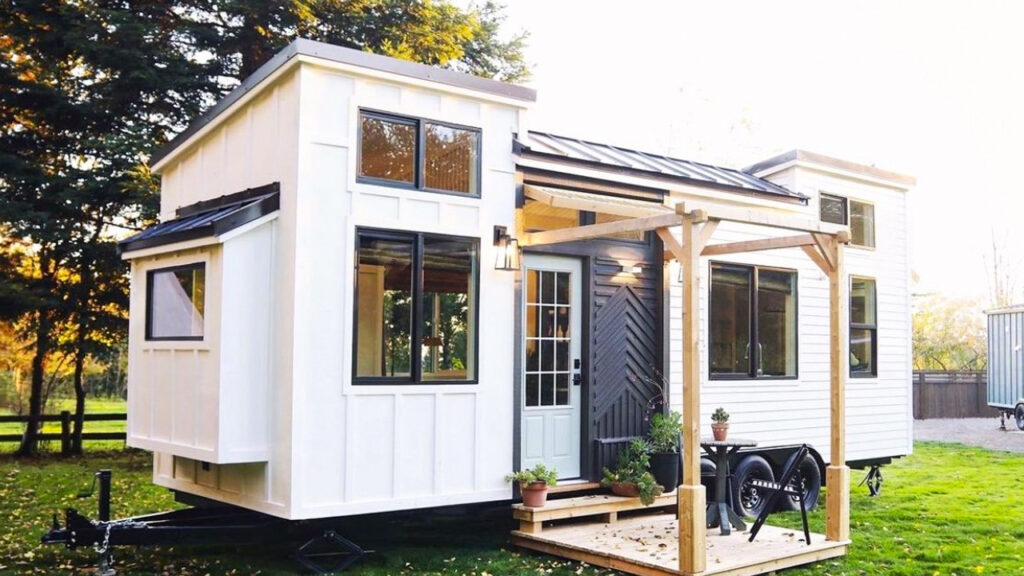 Handcrafted Movement, a Tennessee-based tiny home constructor, features a fleet of uniquely built mobile homes, each with a different interior design style. The builder's Retreat tiny house is created in a Mid-Century Modern style with an open floor plan. It has a flex space downstairs, a loft bedroom, a nice kitchen with a breakfast bar, a living room, and a residential-style bathroom.
The outside is finished with Board and Batt cladding with cedar accents. The little cottage is dotted with large windows that let in light and fresh air. The elegant interior is entered through a matte-black front door.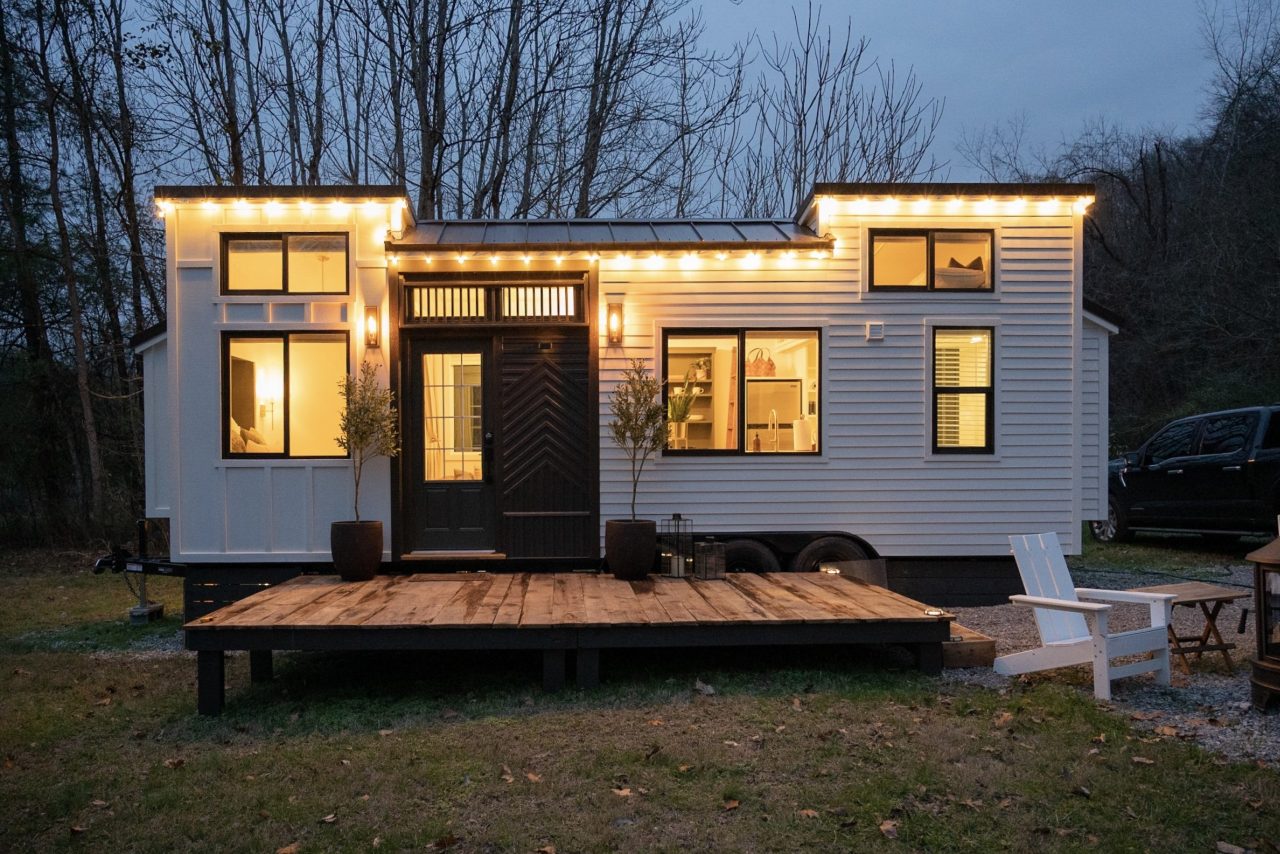 A designated flex area to its left can be used for a bedroom with a king-size bed or a home office. Even if there is no wall separating the space from the rest of the house, drapes can give the essential solitude.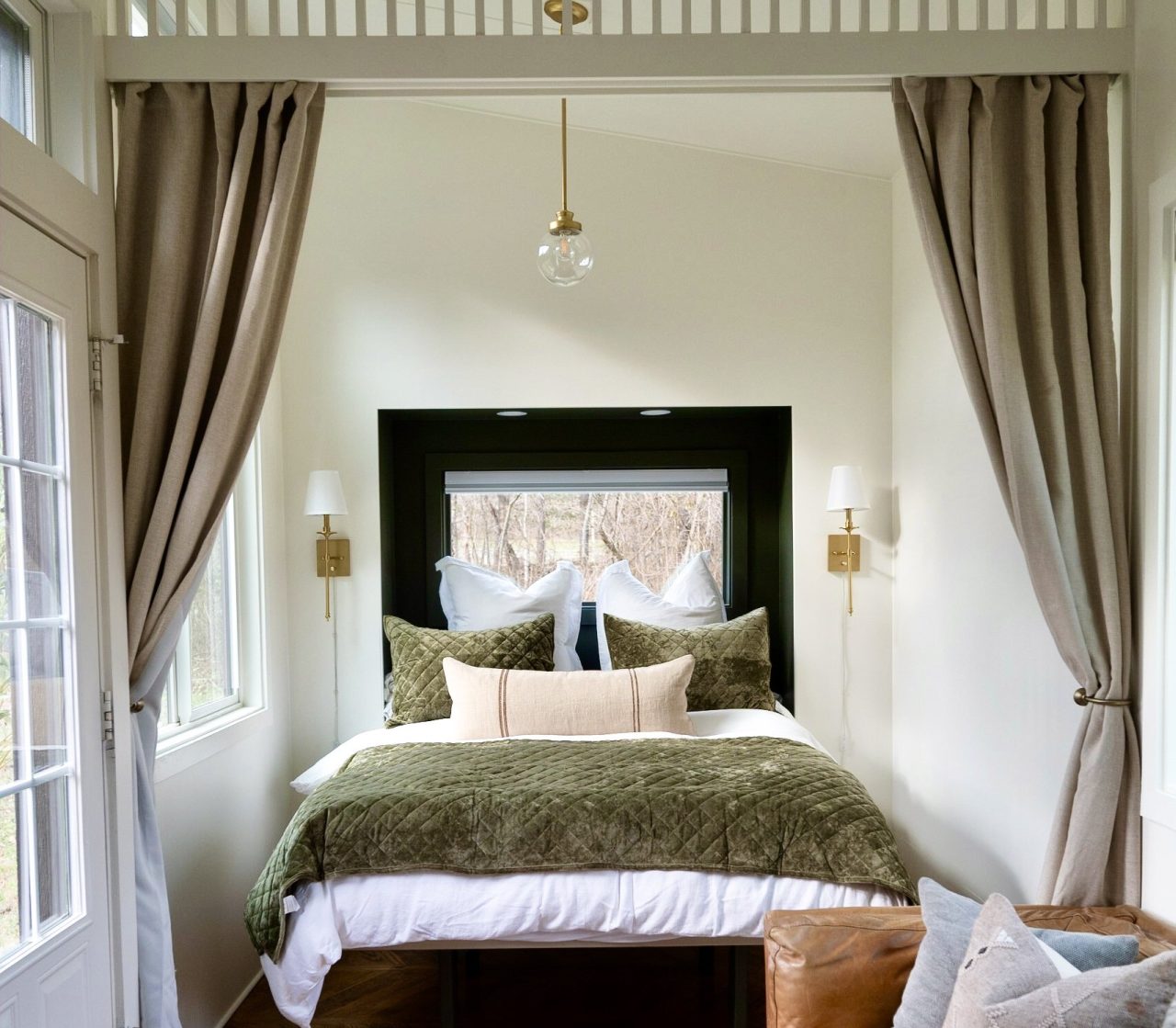 Opposite the door is a comfortable leather couch. A sleek entertainment unit with open space for displaying memorabilia faces the couch.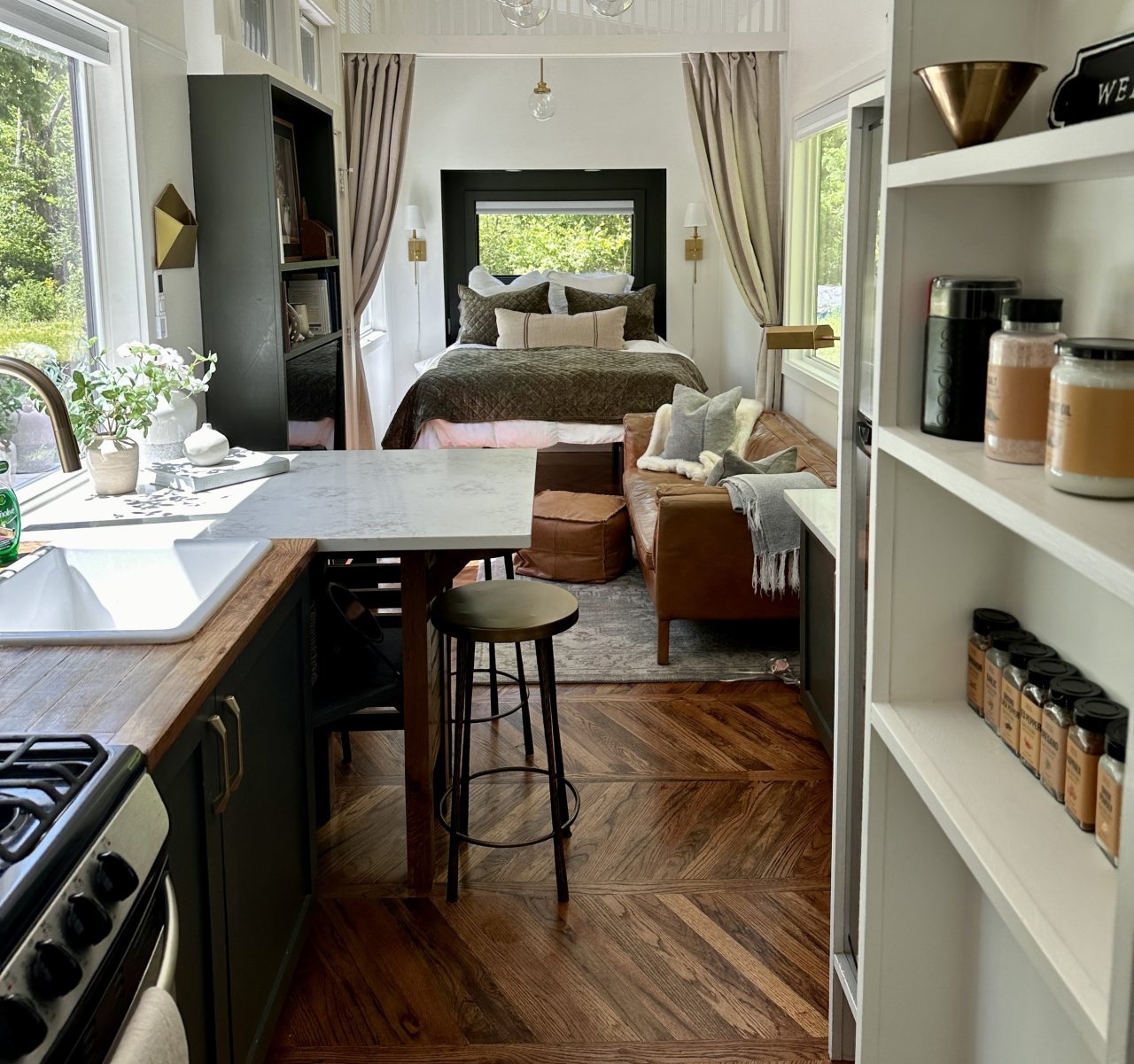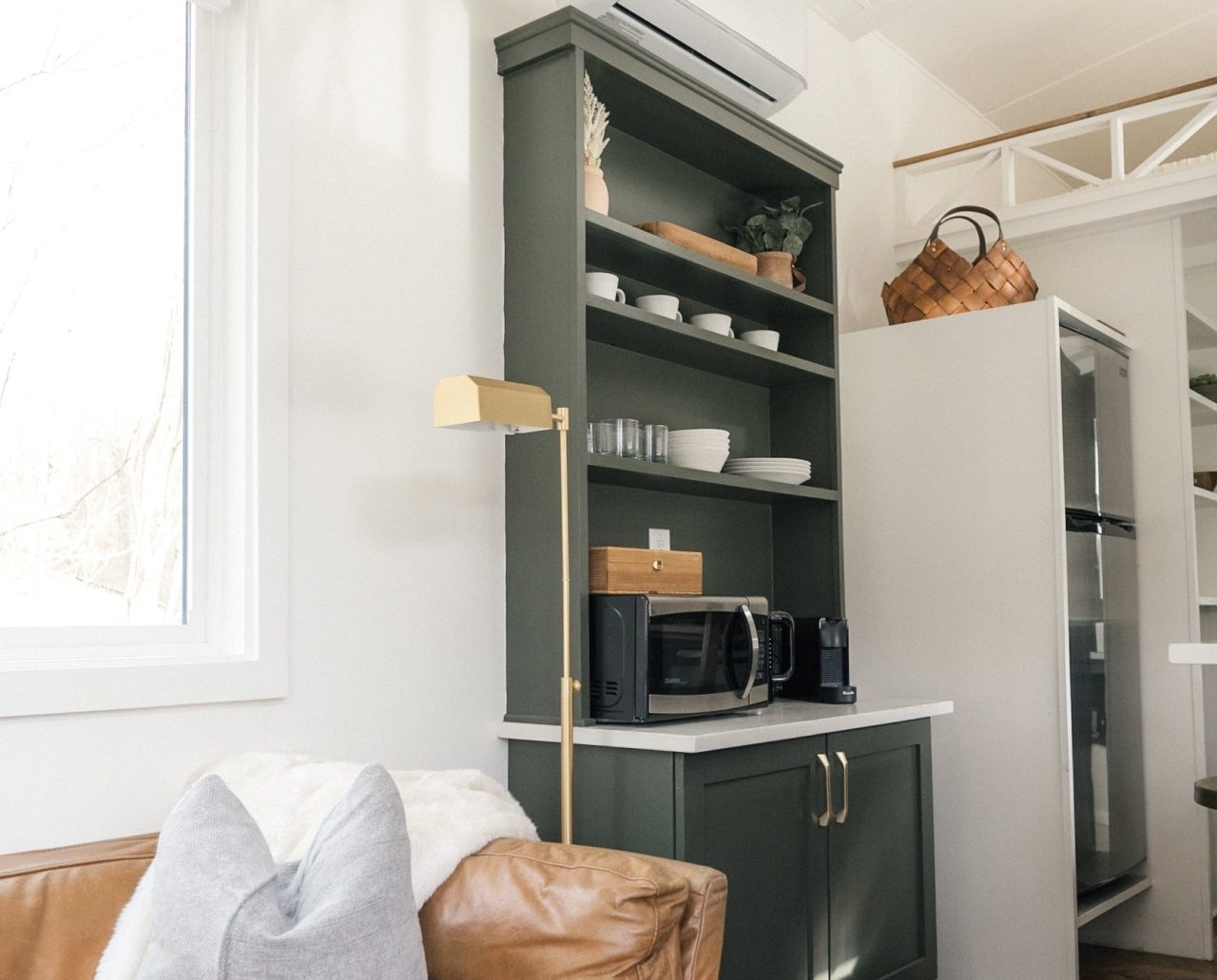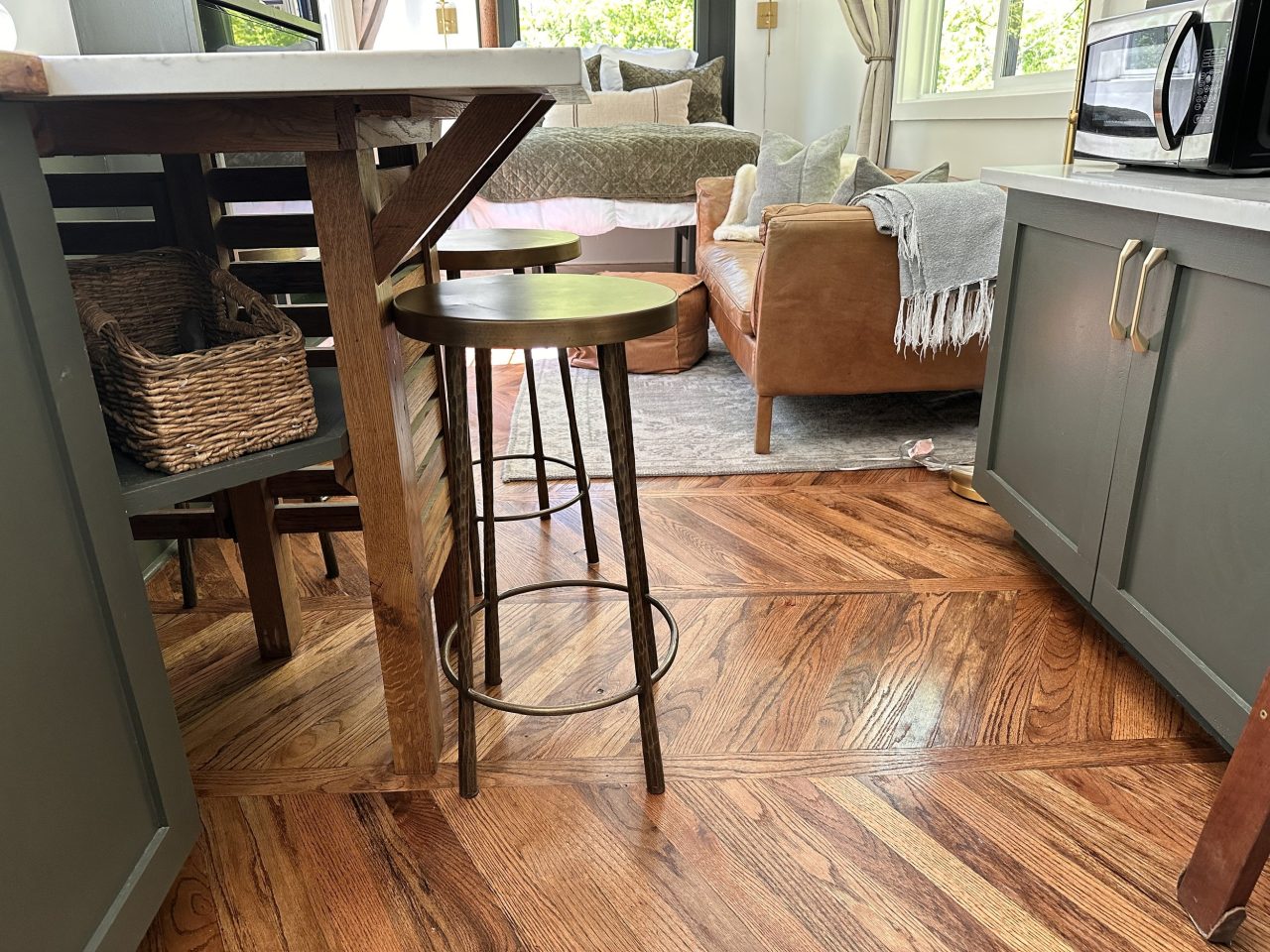 A pleasant kitchen, a coffee station, and a breakfast table are positioned past the entertainment zone. The stainless steel appliances in the kitchen include an oven, a microwave, and a refrigerator.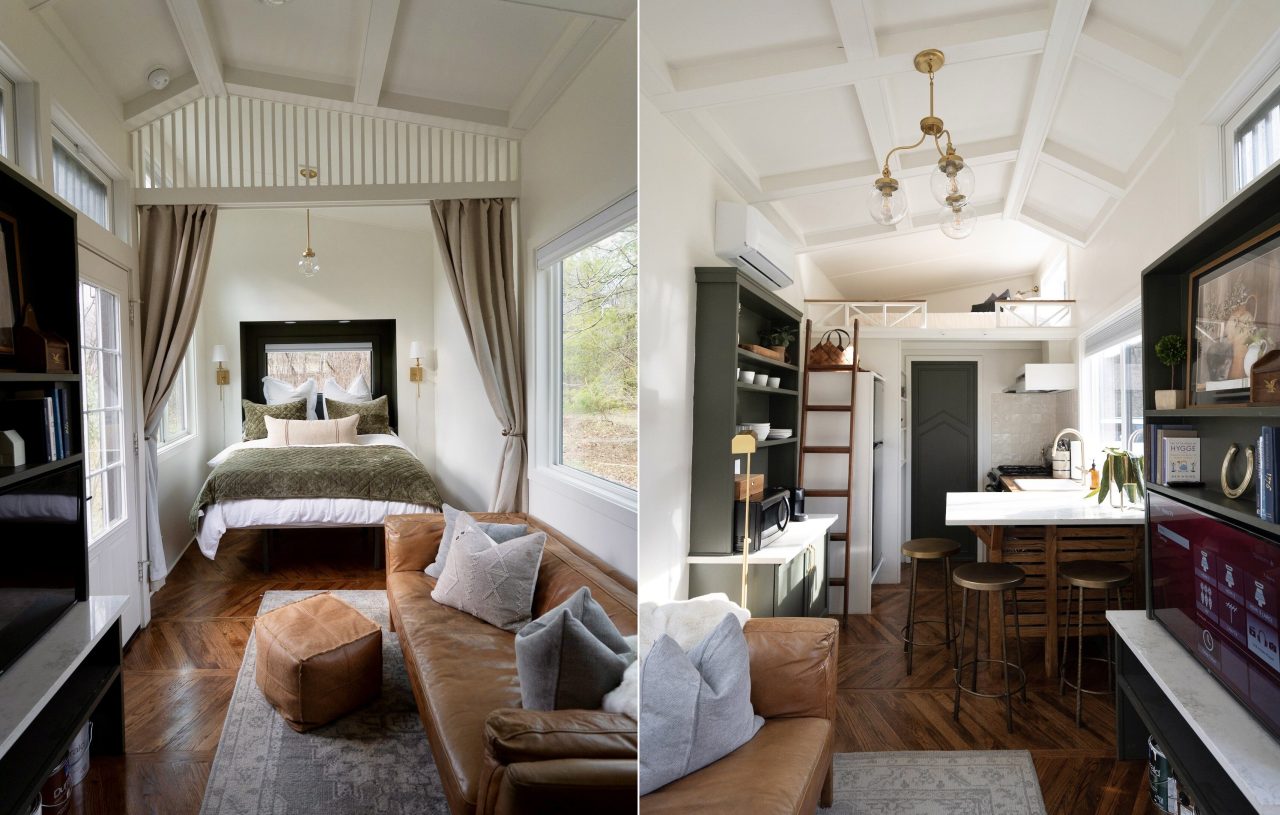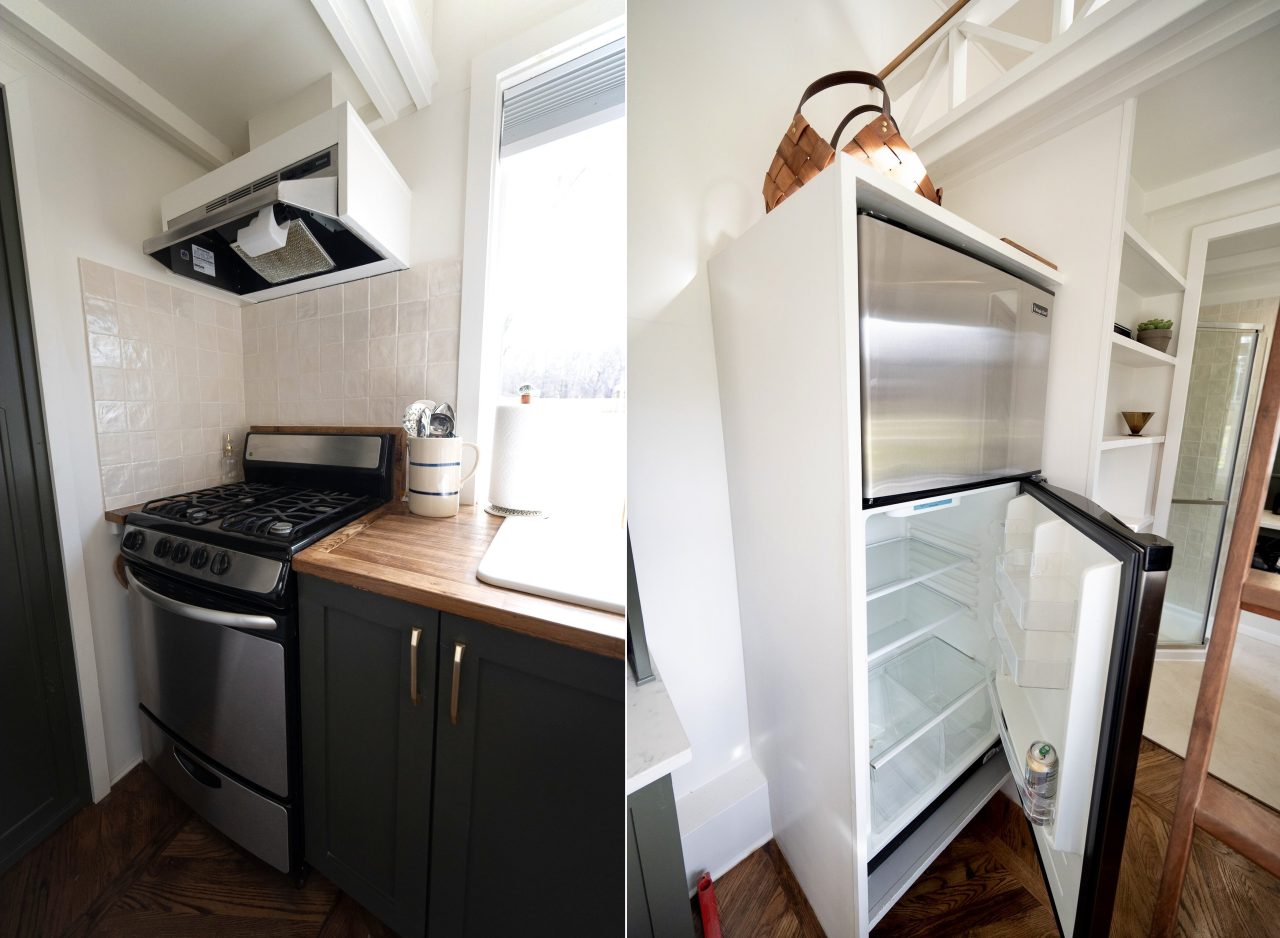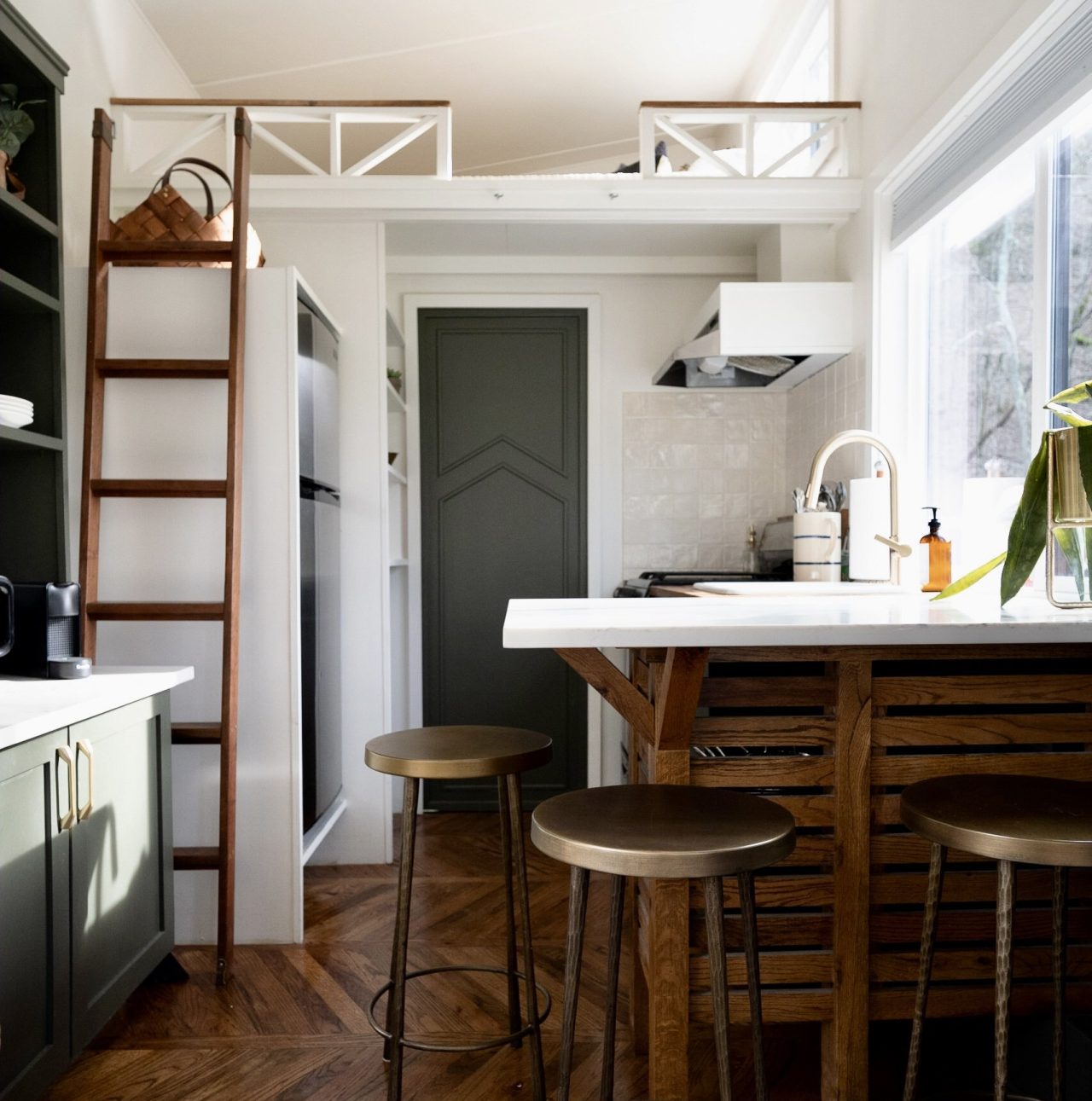 The loft bedroom is accessible through a conventional ladder and has enough space for a queen-size bed and a side table.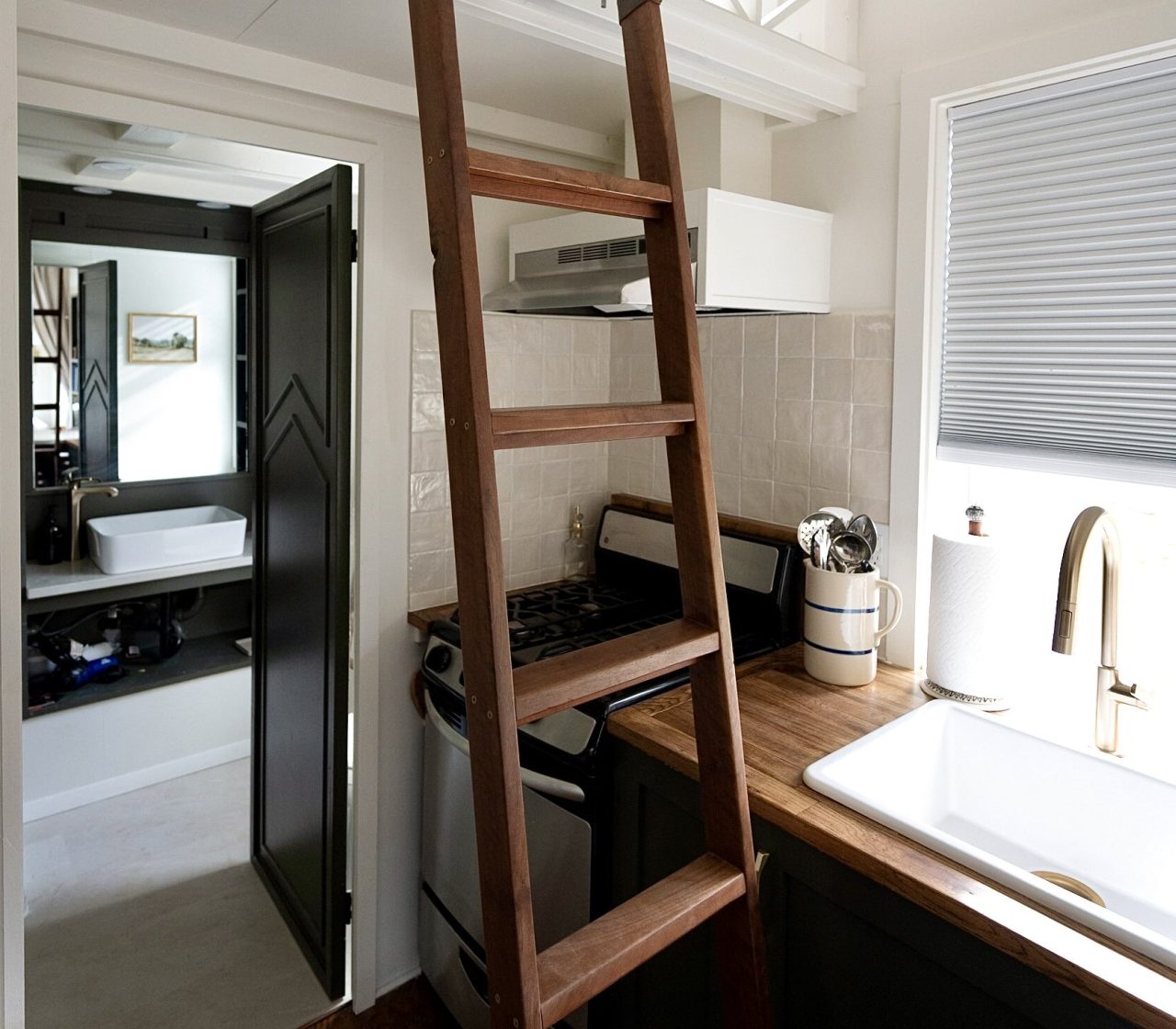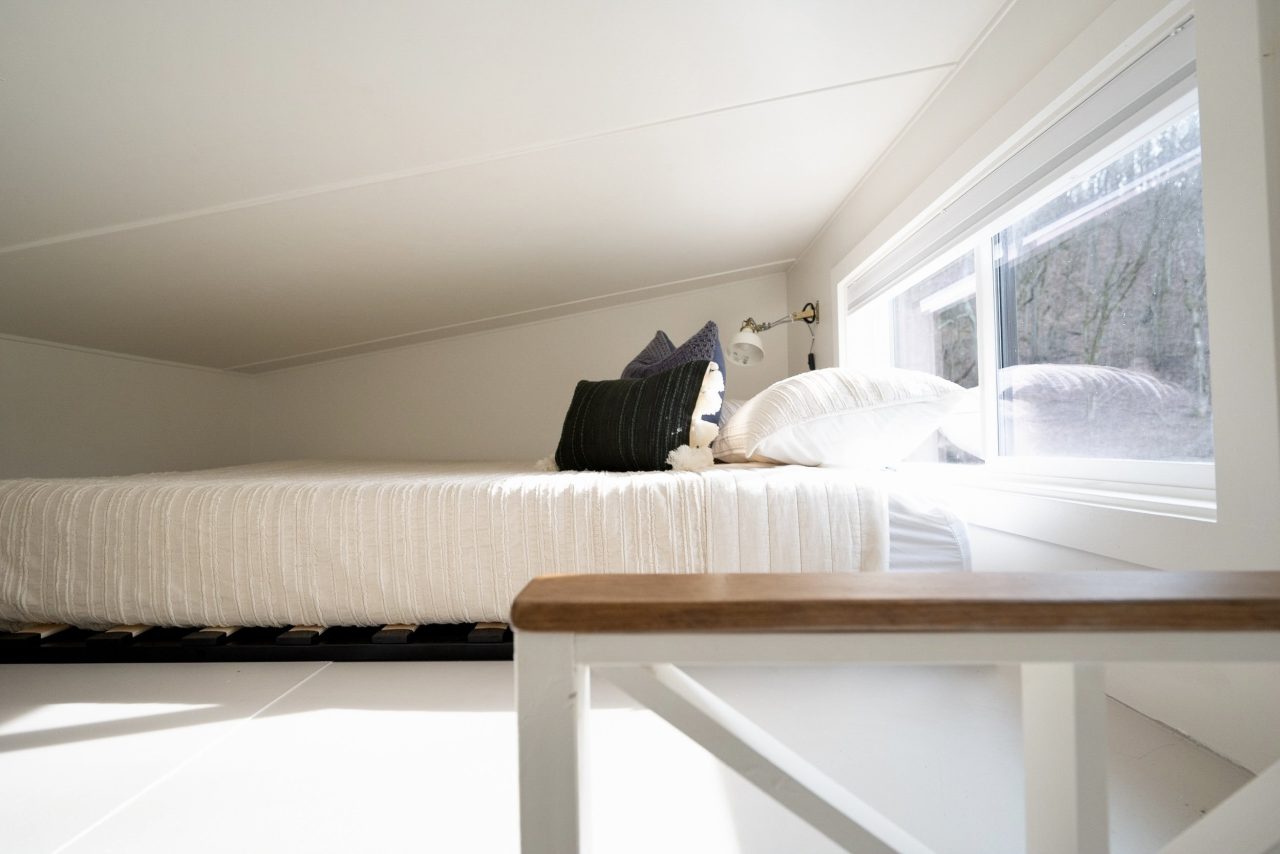 A residential-style bathroom with a glass-enclosed tiled shower, toilet, vanity sink, and closet space is located beneath the loft.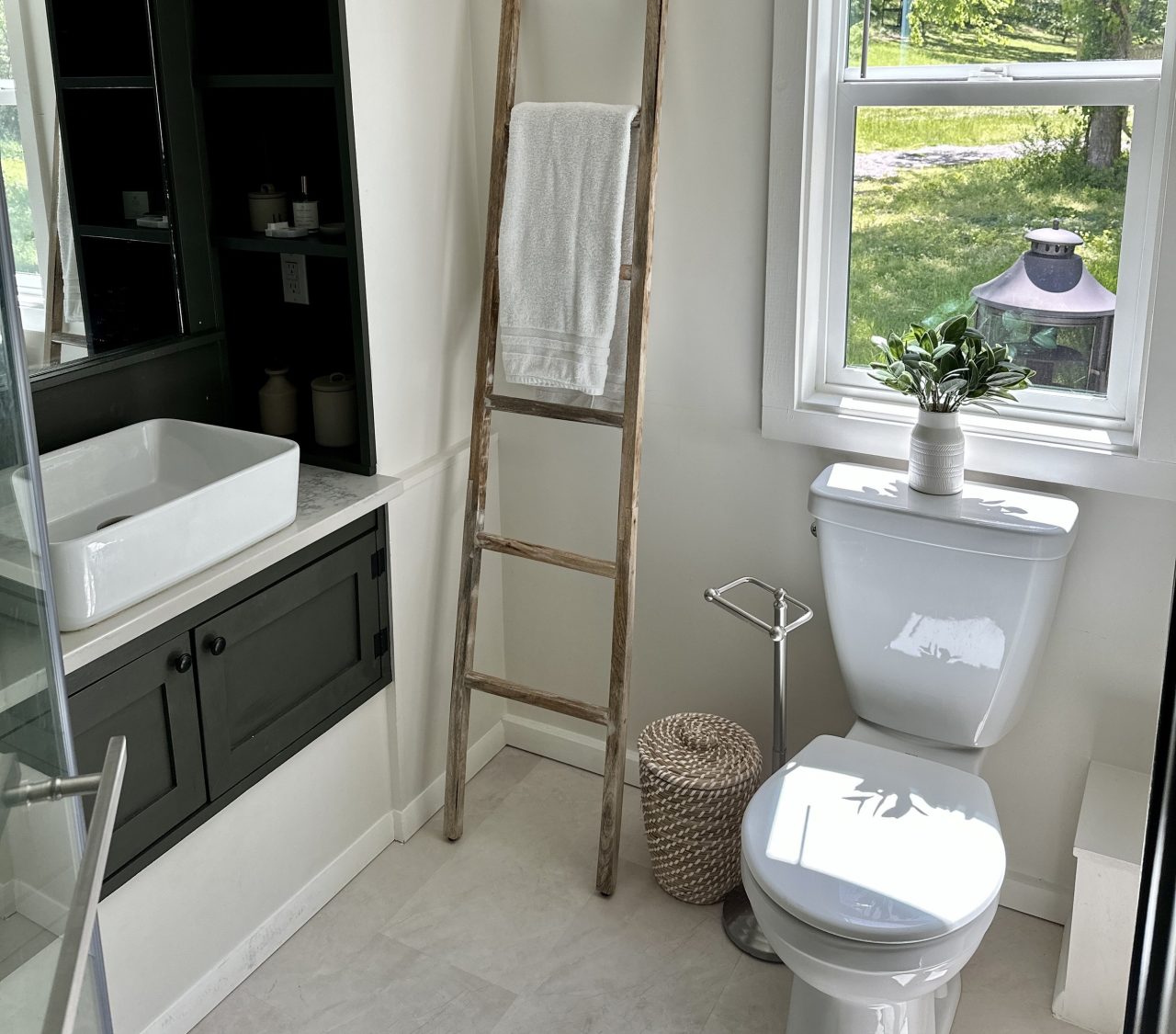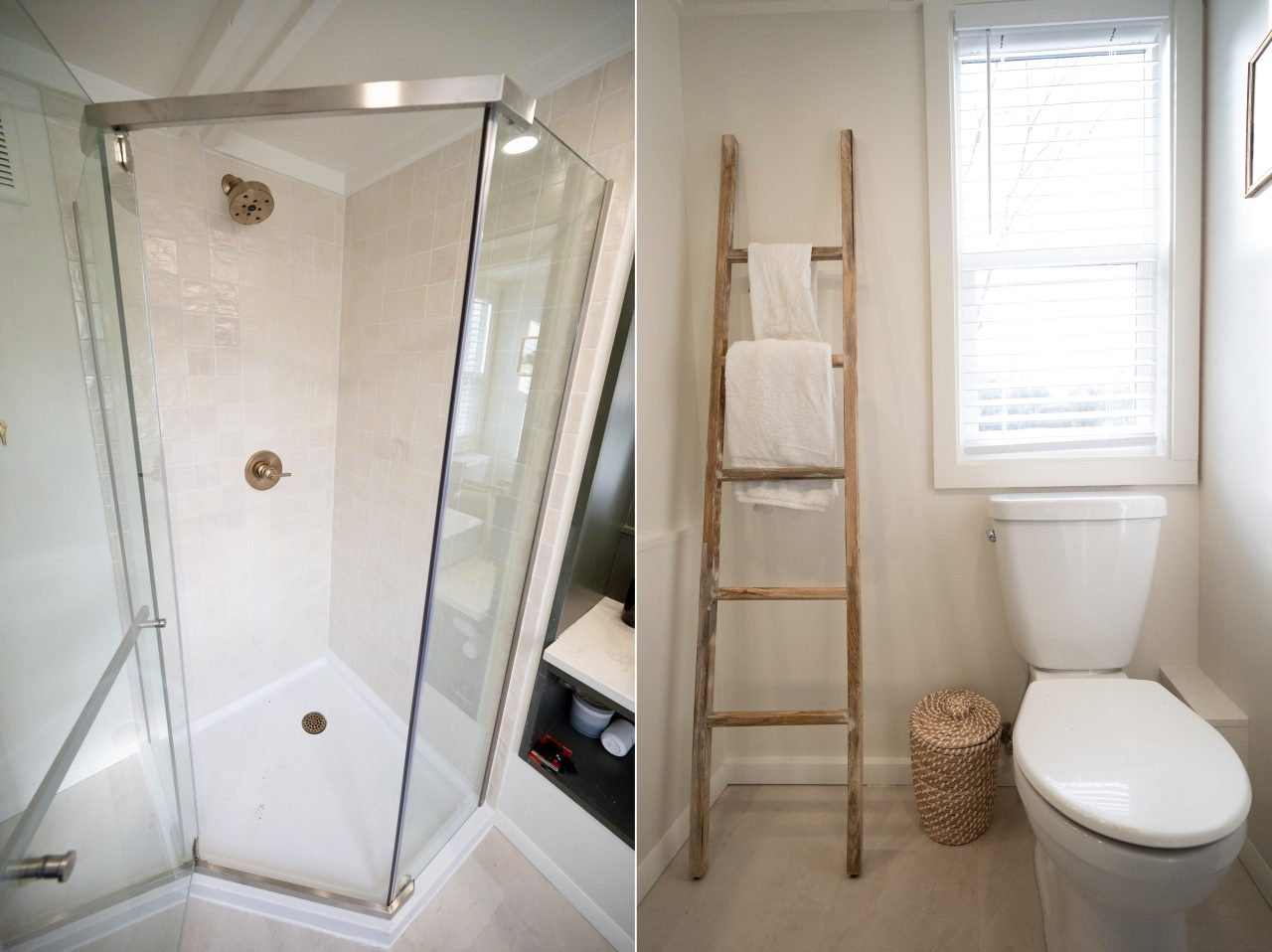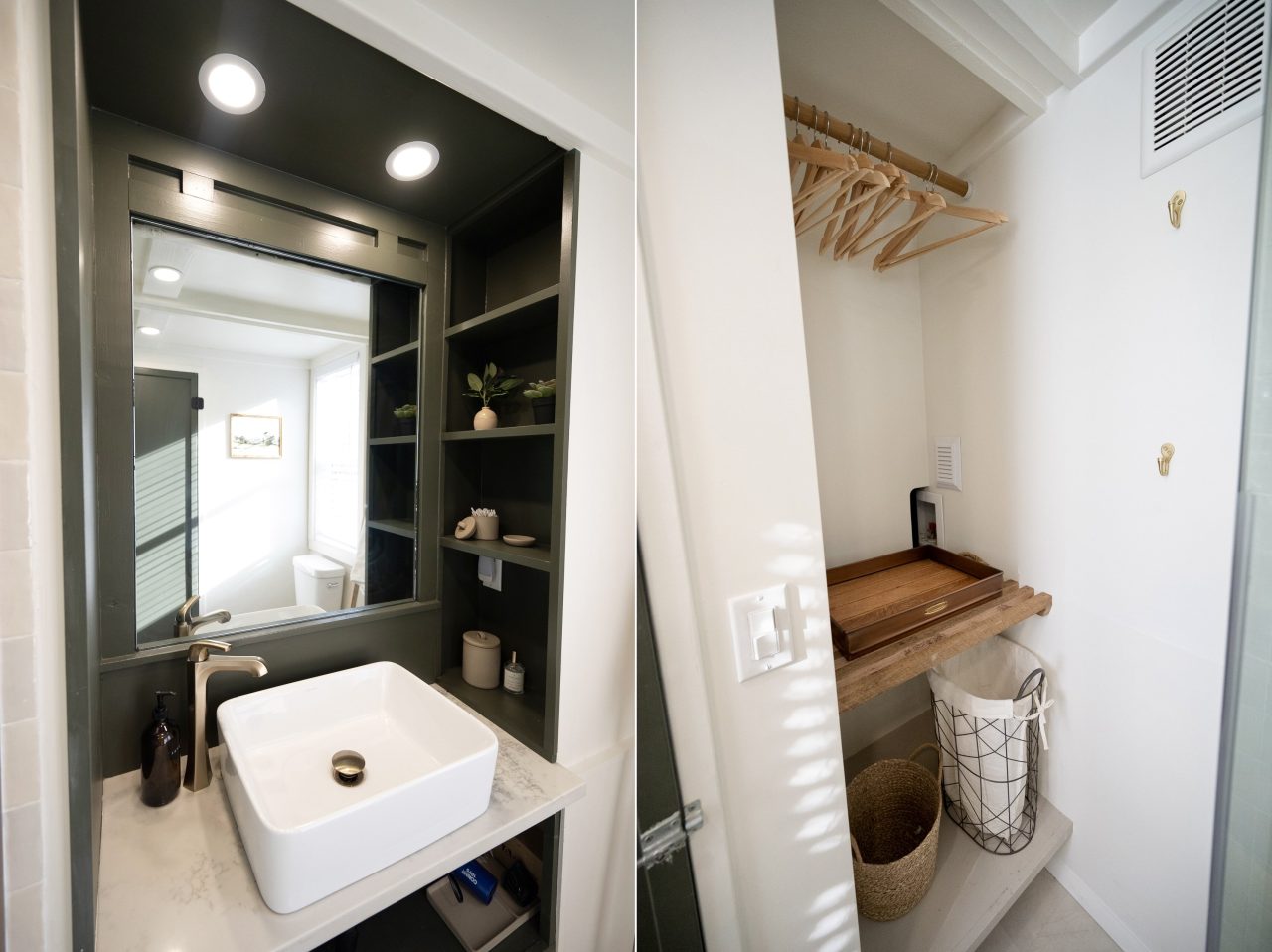 The Retreat tiny house costs $95,000, which is reasonable in comparison to other tiny houses. Its open floor plan allows for a variety of layout options and is ideal for a small family or empty nesters.