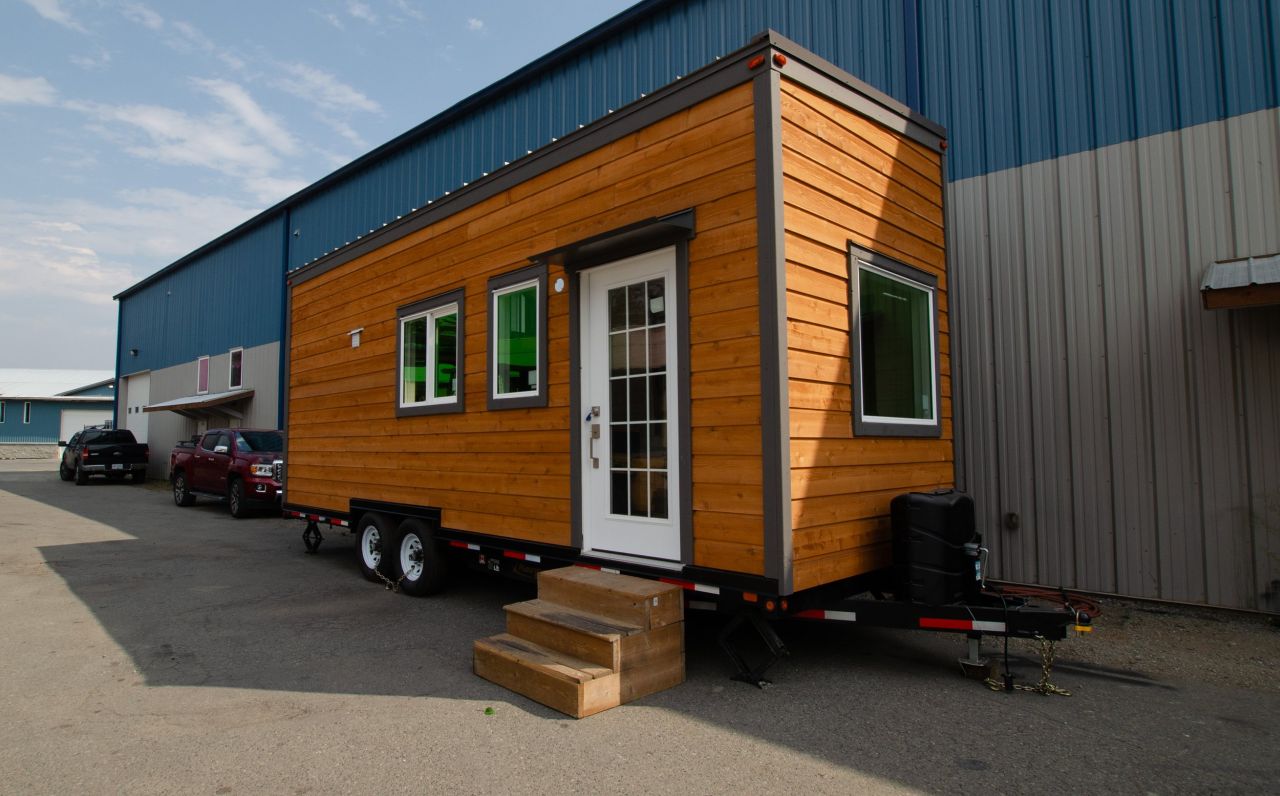 Rewild Homes, the British Columbia-based tiny house manufacturer known for its large mobile habitats, has unveiled a completely new tiny house. The micro residence, dubbed Pacific Wren tiny house, is built on a double-axle trailer and spans 24 feet long. The tiny house is 8.6 feet wide, making it large enough to serve as a home office if necessary.
When you go in, you'll be met by an open space that may serve as a home office or a living room. "The tiny house stands tall as a versatile backyard oasis and office retreat, perfect for people who work from home and want to have a separate working space that doubles as a fully-equipped guest cabin," according to the manufacturer. A well-equipped kitchen with a bench and an extended countertop that doubles as a workspace/breakfast bar is another highlight of the house.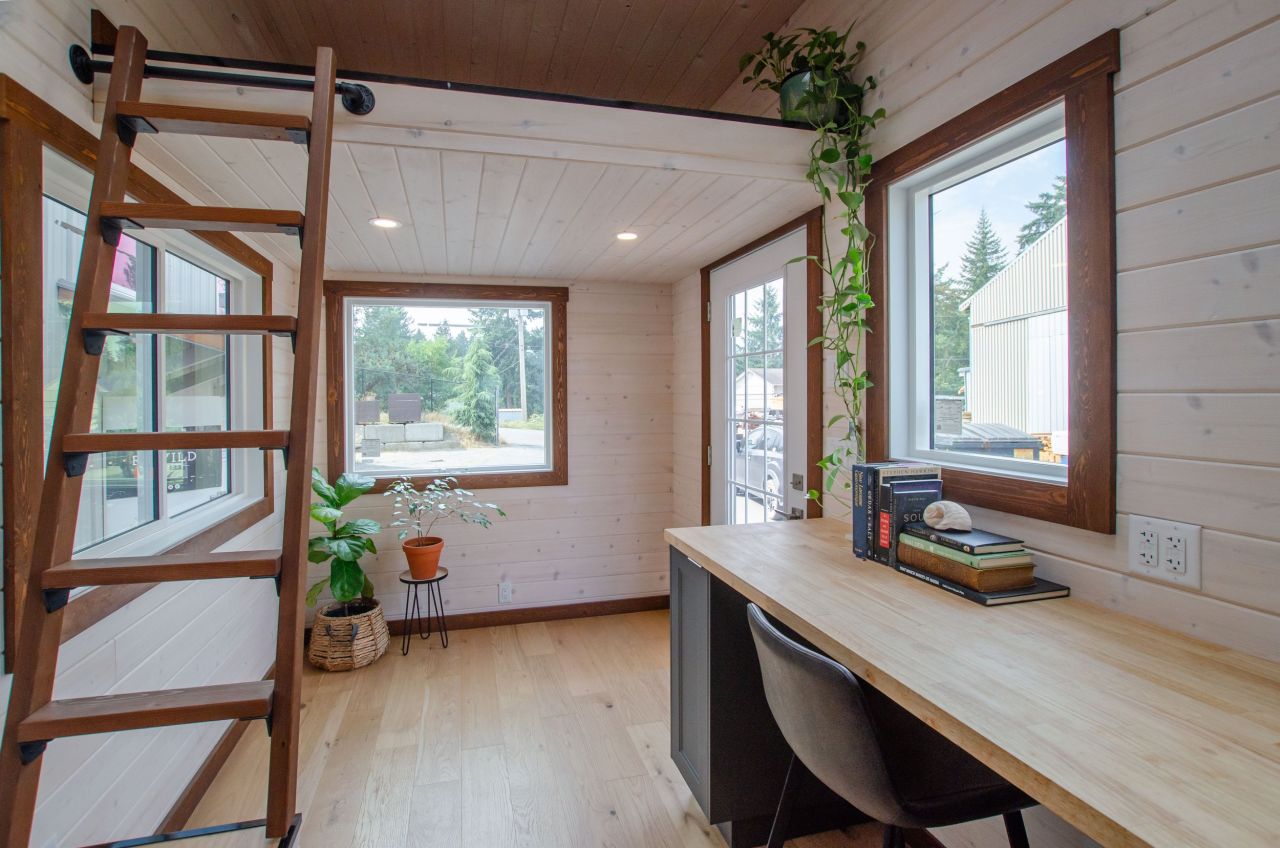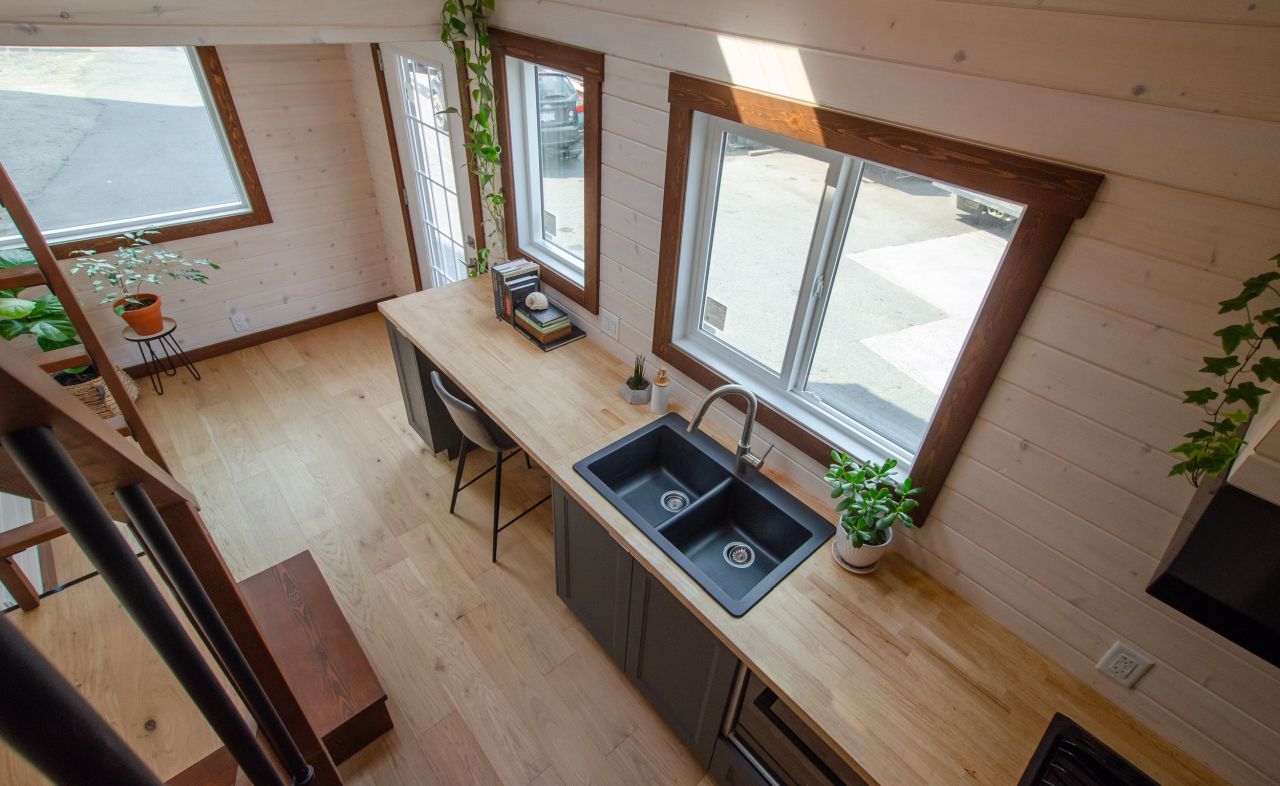 The kitchen is nearby, with a white backsplash and a slew of windows that provide a clean and open atmosphere evocative of a typical cabin in the woods. The white walls contrast beautifully with the rich wood finishes, creating a sense of comfort and connection with nature. The kitchen also has a variety of amenities, including a cooktop, dishwasher, range hood, and refrigerator. Not to mention the shelves, cupboards, and other storage units where groceries and other necessities are kept.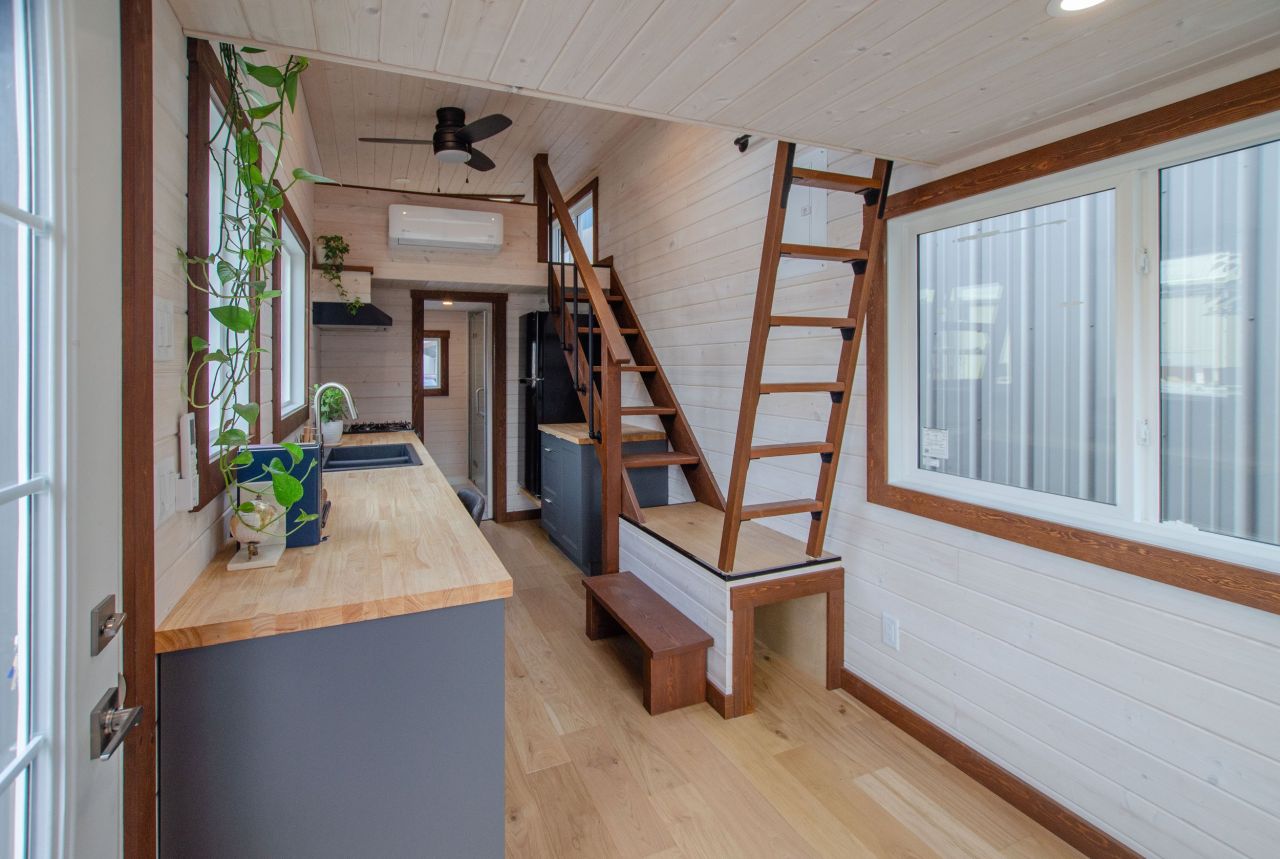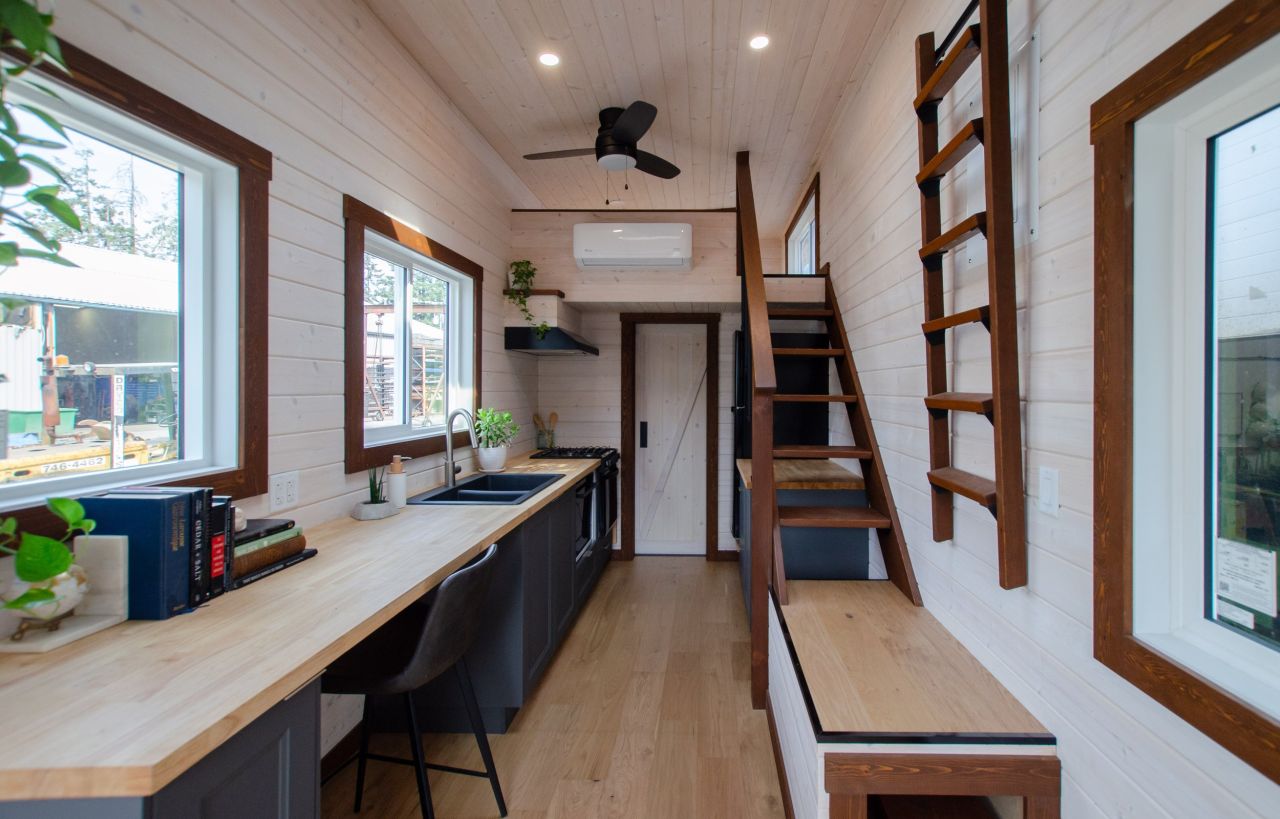 The tiny house is filled with natural light thanks to two skylights and a slew of windows, which make the interior light and airy. The kitchen leads to the little house's bathroom.
The bathroom is both functional and attractive, with a shower, toilet, and washer/dryer combo. Finally, there are two bedrooms in the loft section. The Pacific Wren tiny house sleeps four people and has a creative interior that will capture anyone's interest.