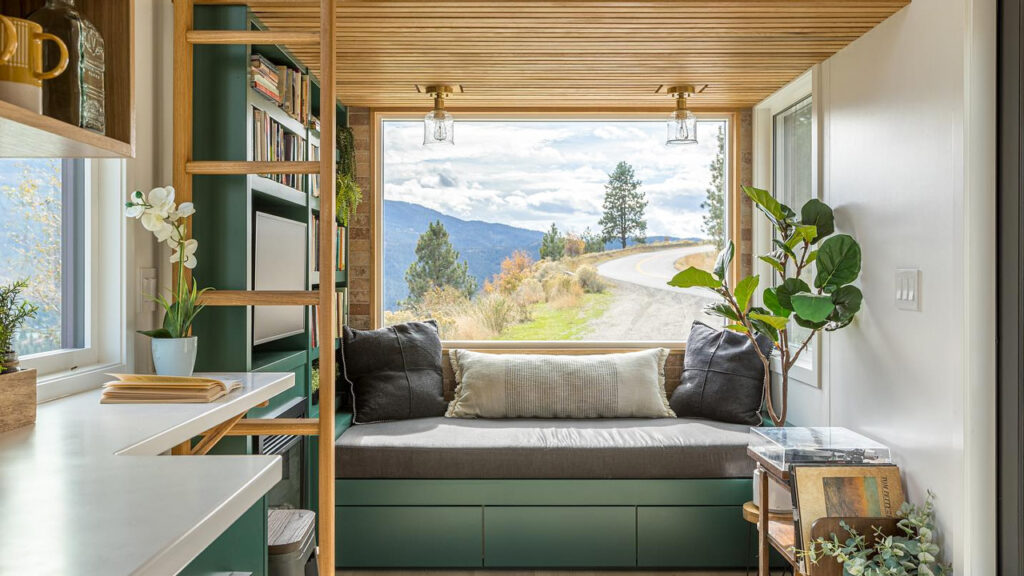 Summit Tiny Homes, based in Canada, created the Nysos tiny house, which is a book lover's dream come true. The Nysos is a 26-foot-long custom tiny house on wheels for which the client demanded book storage for over 100 books, which the manufacturer met flawlessly.
The outside is clad in Shou Sugi Ban siding and features a green and black color scheme that mixes nicely in natural environments. The entrance glass door leads into an airy space decorated in green, white, and natural wood tones. The pleasant living area, which includes a library, an entertainment section, and an electric fireplace, is the first space you encounter upon entering.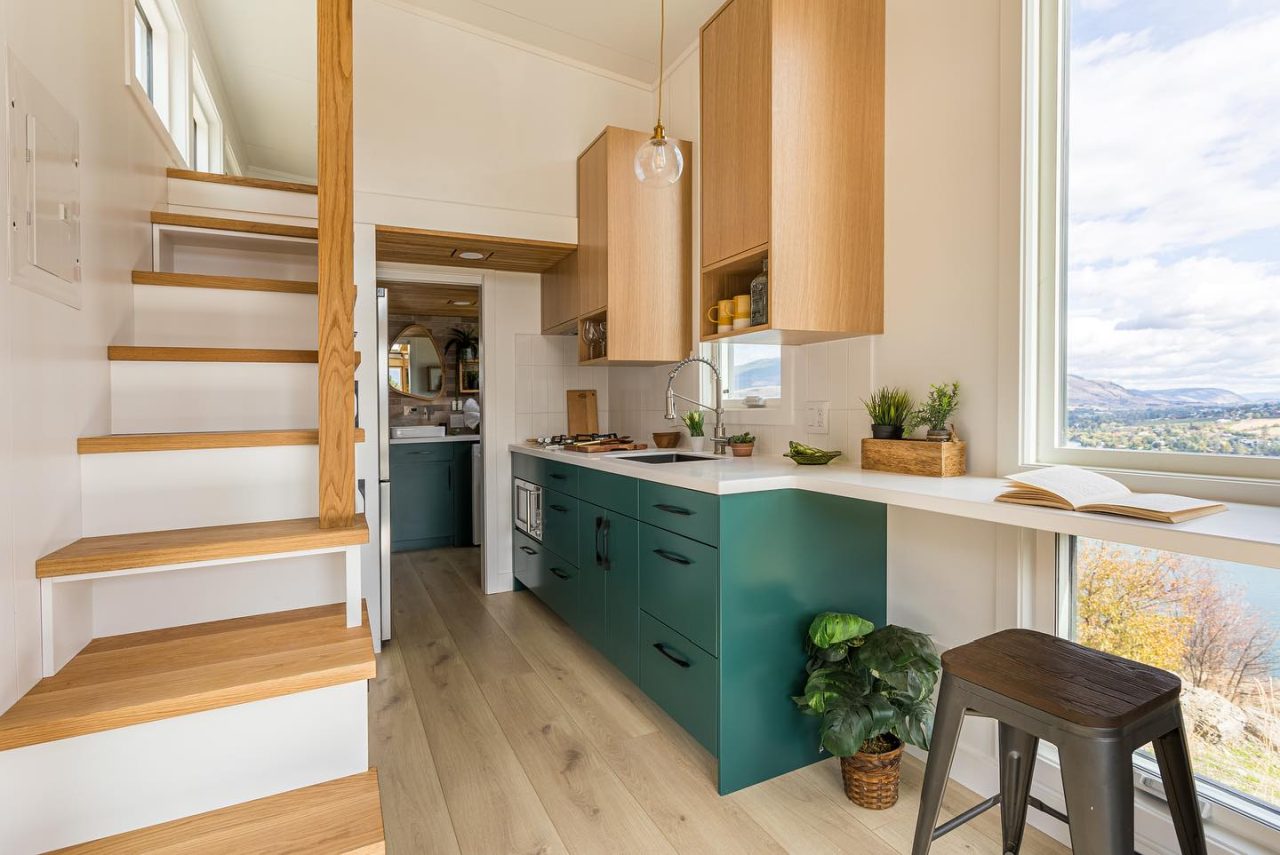 The living area has a large sofa that can sleep one person and is located close to a panoramic window. On one side, there is a book-lined wall with a television and fireplace. A record player on a side table and brick and oak elements may be found on the opposite side. More storage is added beneath the sofa. The living room is finished in the same beautiful green as the façade.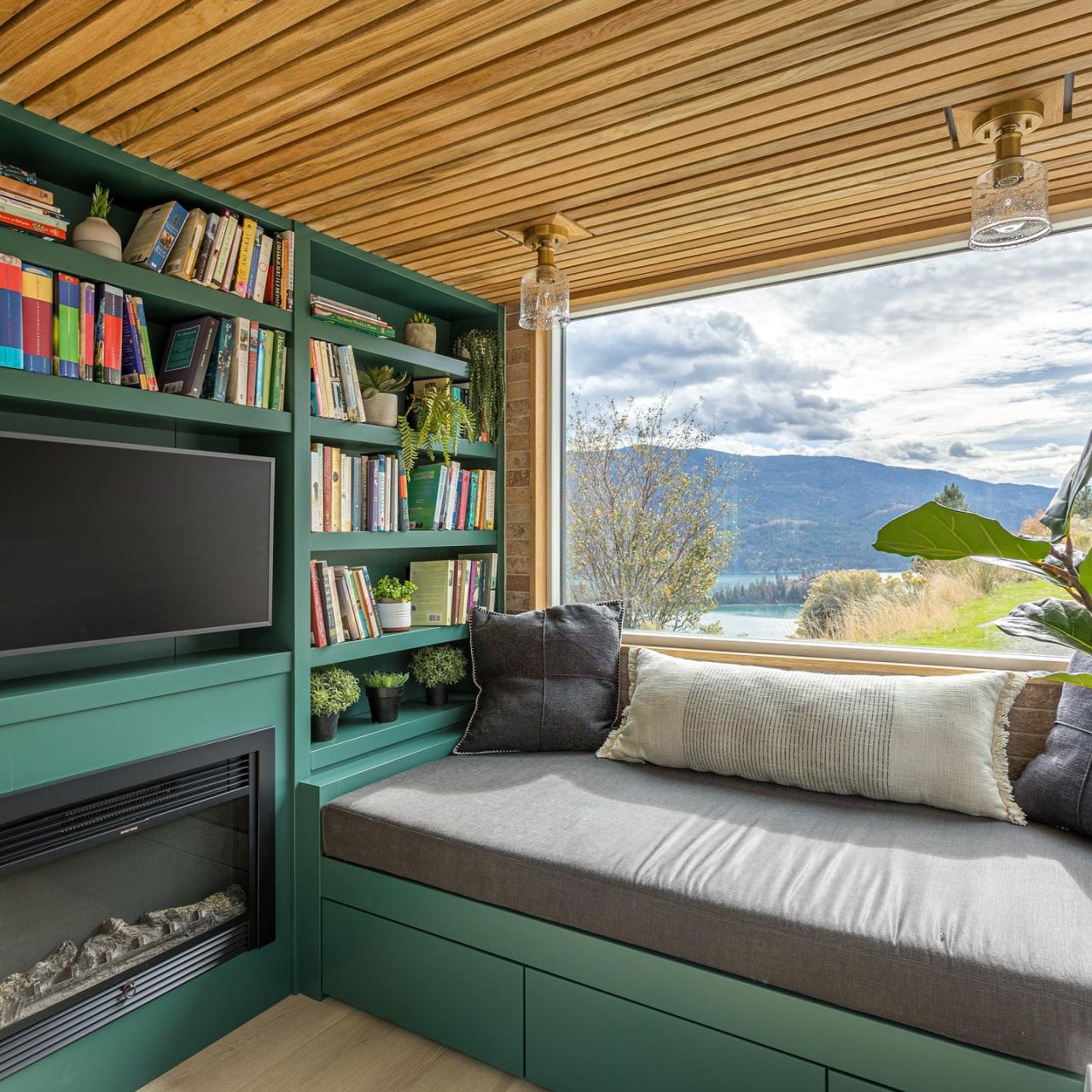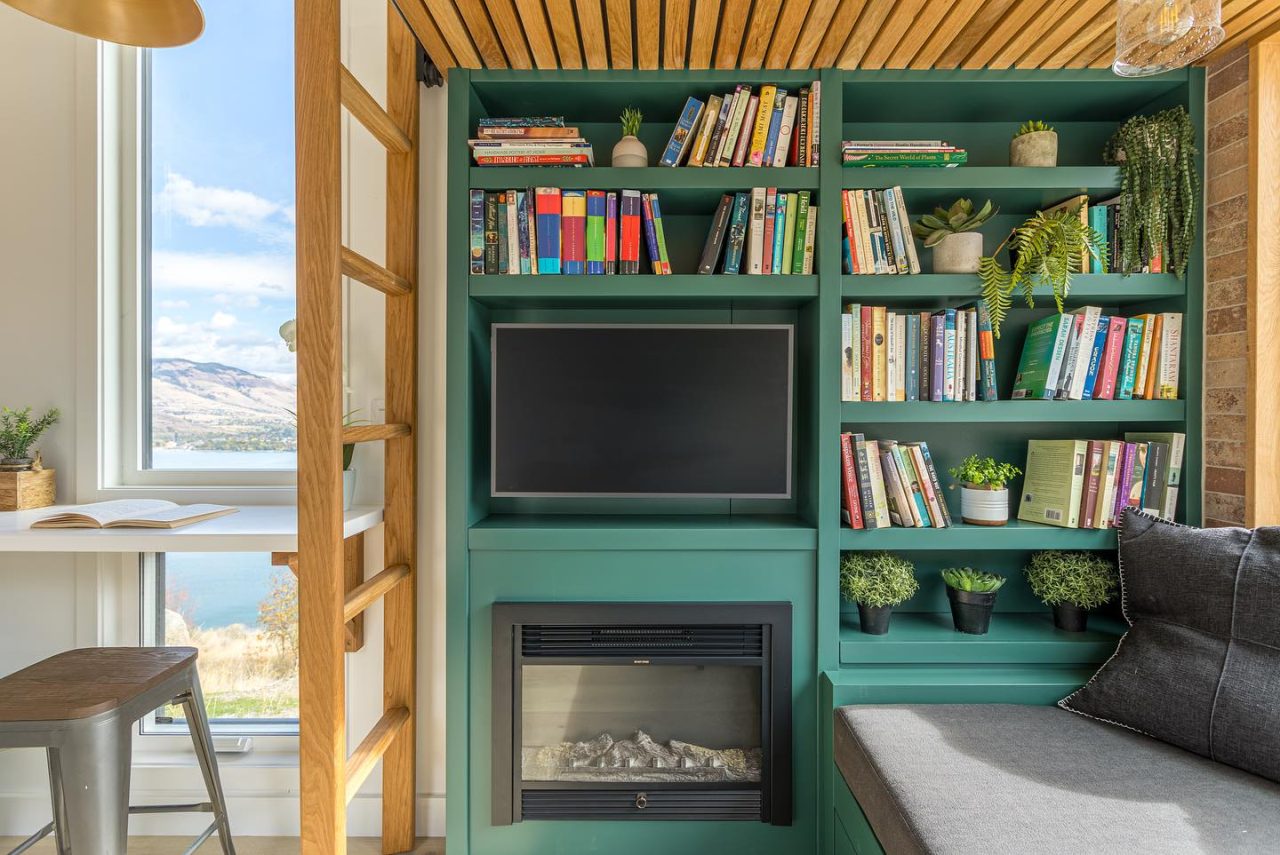 A standard ladder is suspended from a library-style rod above the living room, where a loft bedroom is located. It is a secondary loft with open shelving for additional book storage. A large window lets in natural light, allowing people inside to read from the comfort of their beds.
A breakfast bar is placed next to the living area downstairs, along another large window, and is ideal for morning reading sessions while sipping coffee. The white breakfast bar is transformed into kitchen counters. The fully equipped kitchen includes a white tile backsplash, a two-burner stove, a range hood, an oven, green under-counter cabinets, and overhead wood cabinets.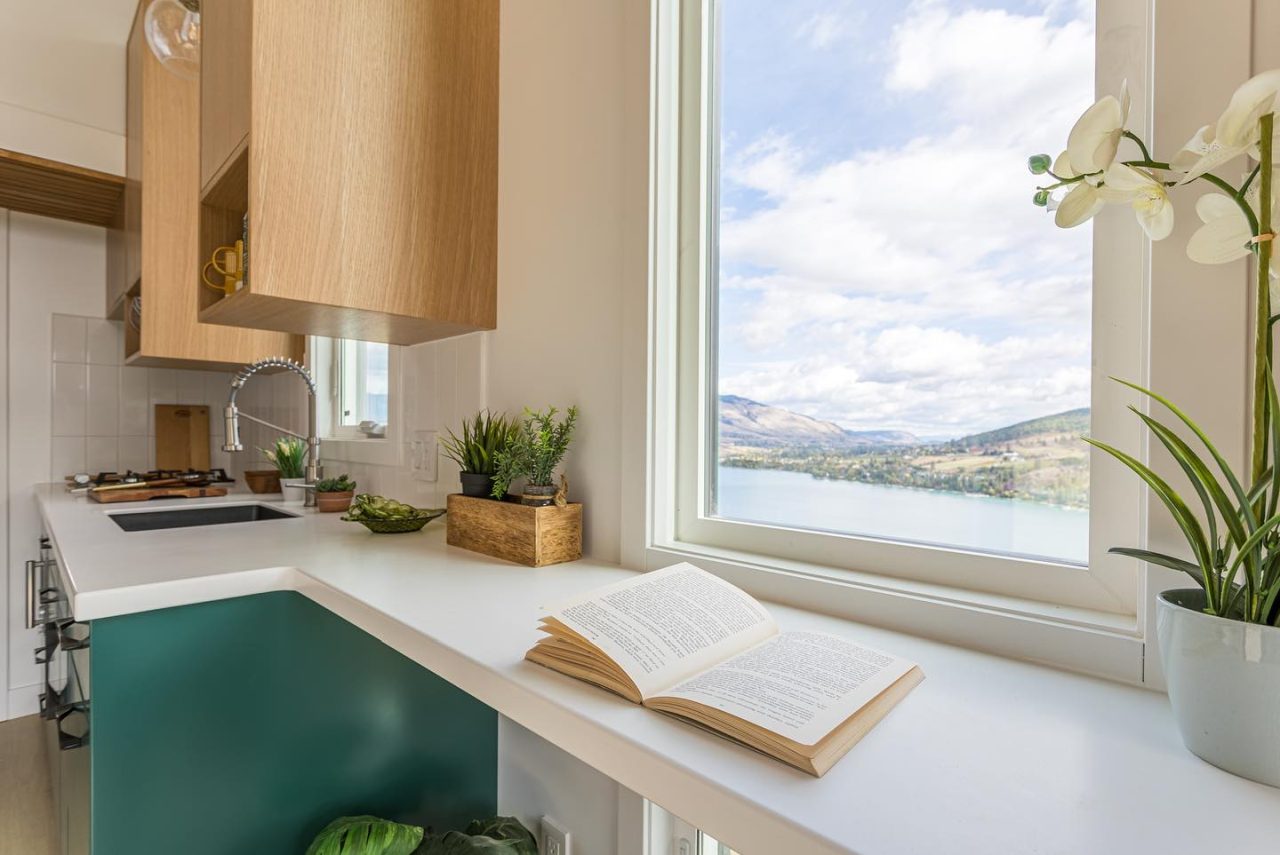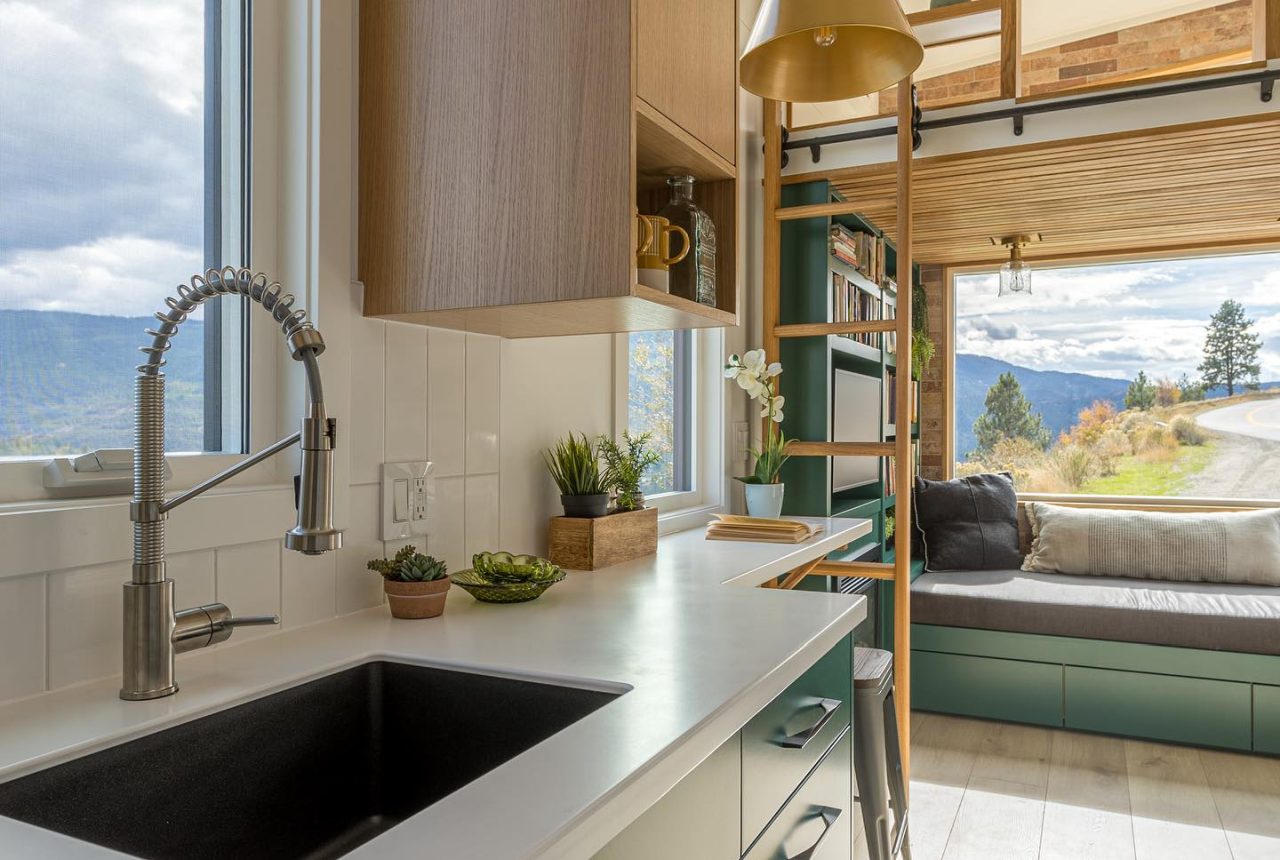 A storage-integrated staircase leads to the main loft bedroom opposite the cooking part. While the stairs are composed of white oak steps, the storage section facing the kitchen is painted green to fit the color palette. This storage compartment houses a full-size refrigerator.
The main bedroom of the Nysos compact house on wheels has plenty of windows for natural light and ventilation. It readily accommodates a king-size bed and includes a coat closet, a couple of cubbies, and shelves for additional book storage.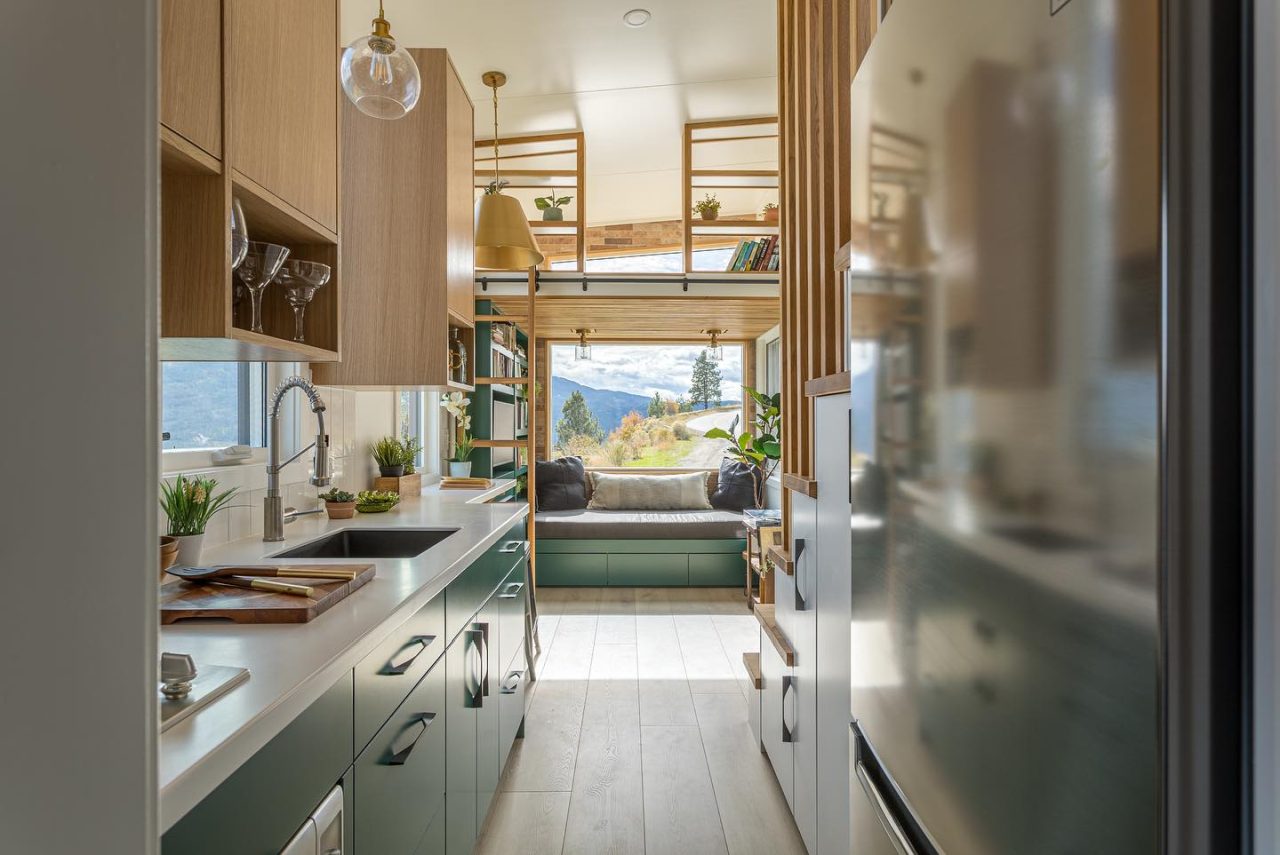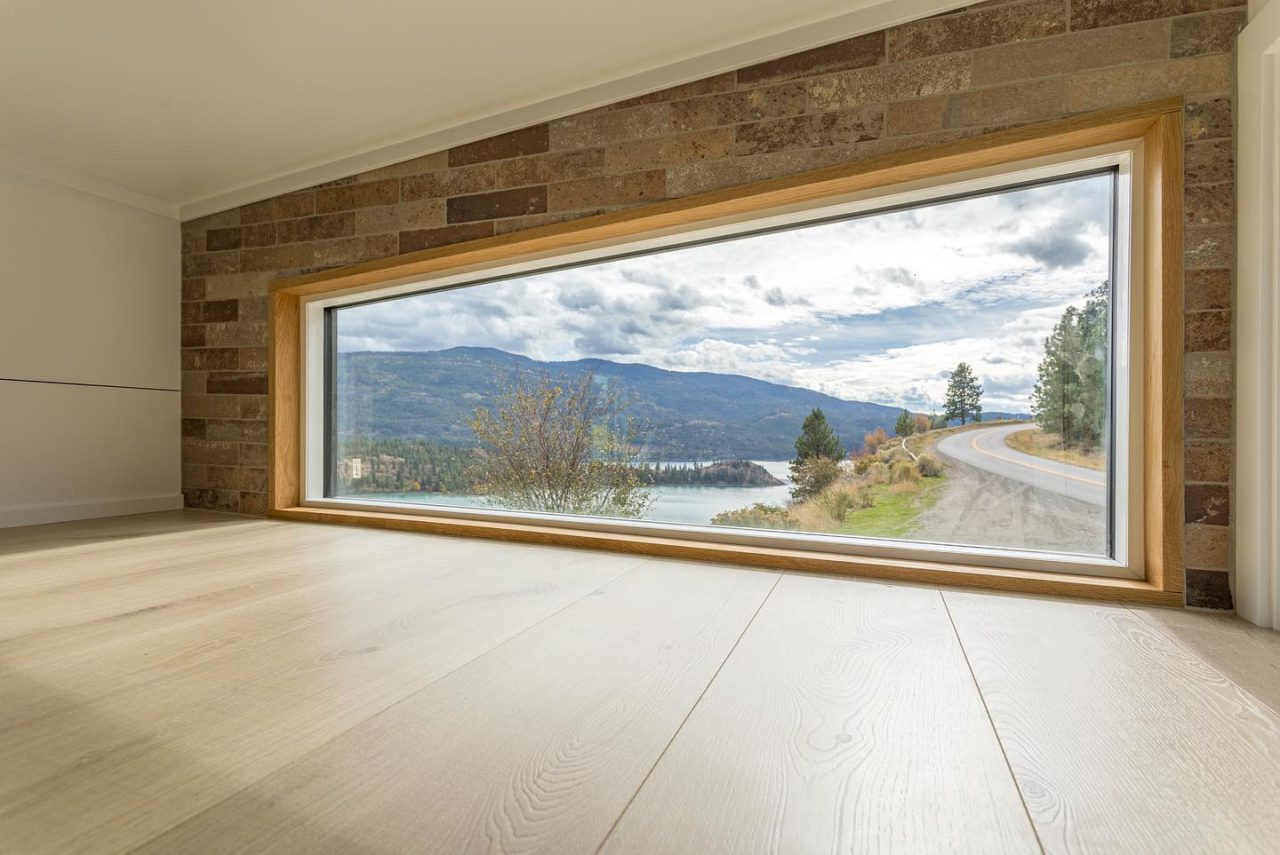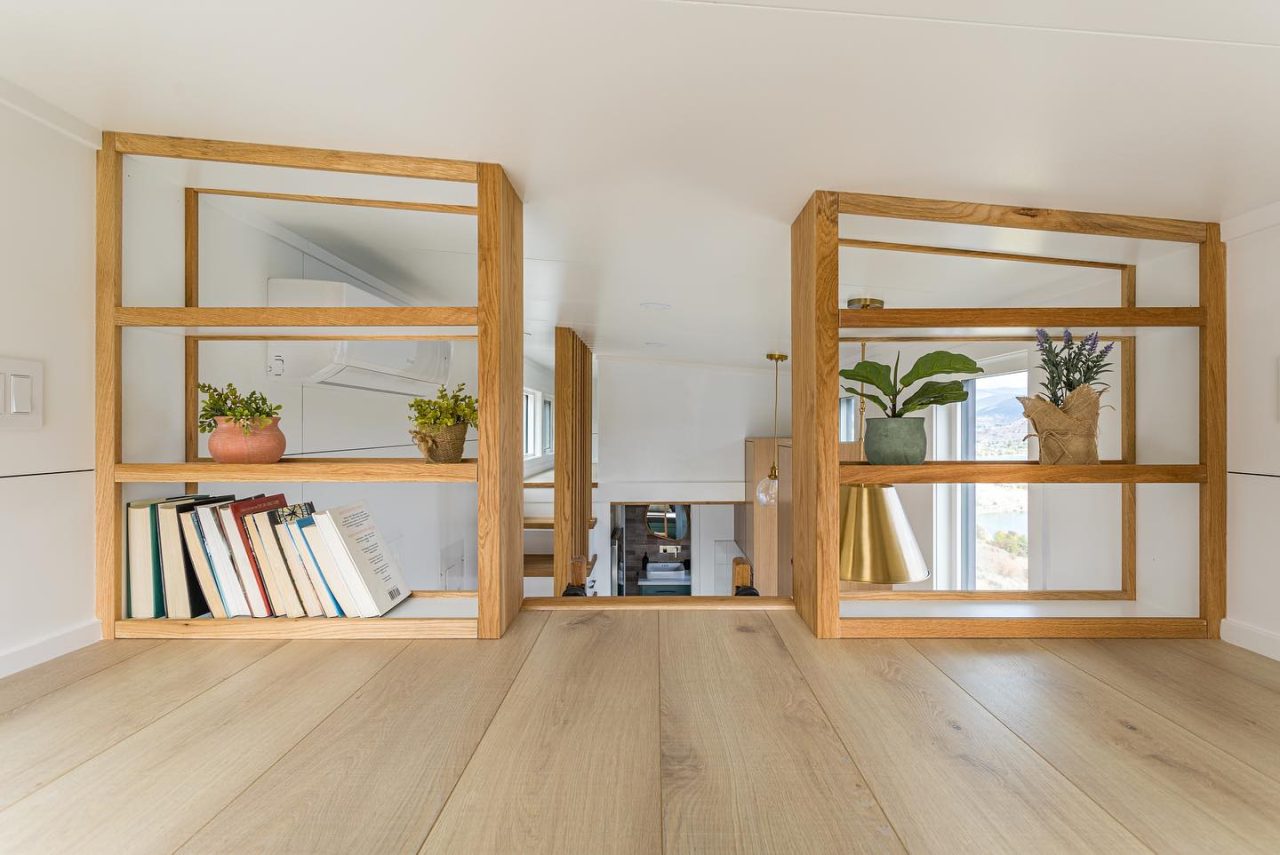 A big bathroom is positioned behind a pocket door past the kitchen. The bathroom has a glass shower enclosure, a vanity sink, a one-of-a-kind mirror, a washer/dryer unit, and open shelves. The bathroom is painted in the same colors as the rest of the house.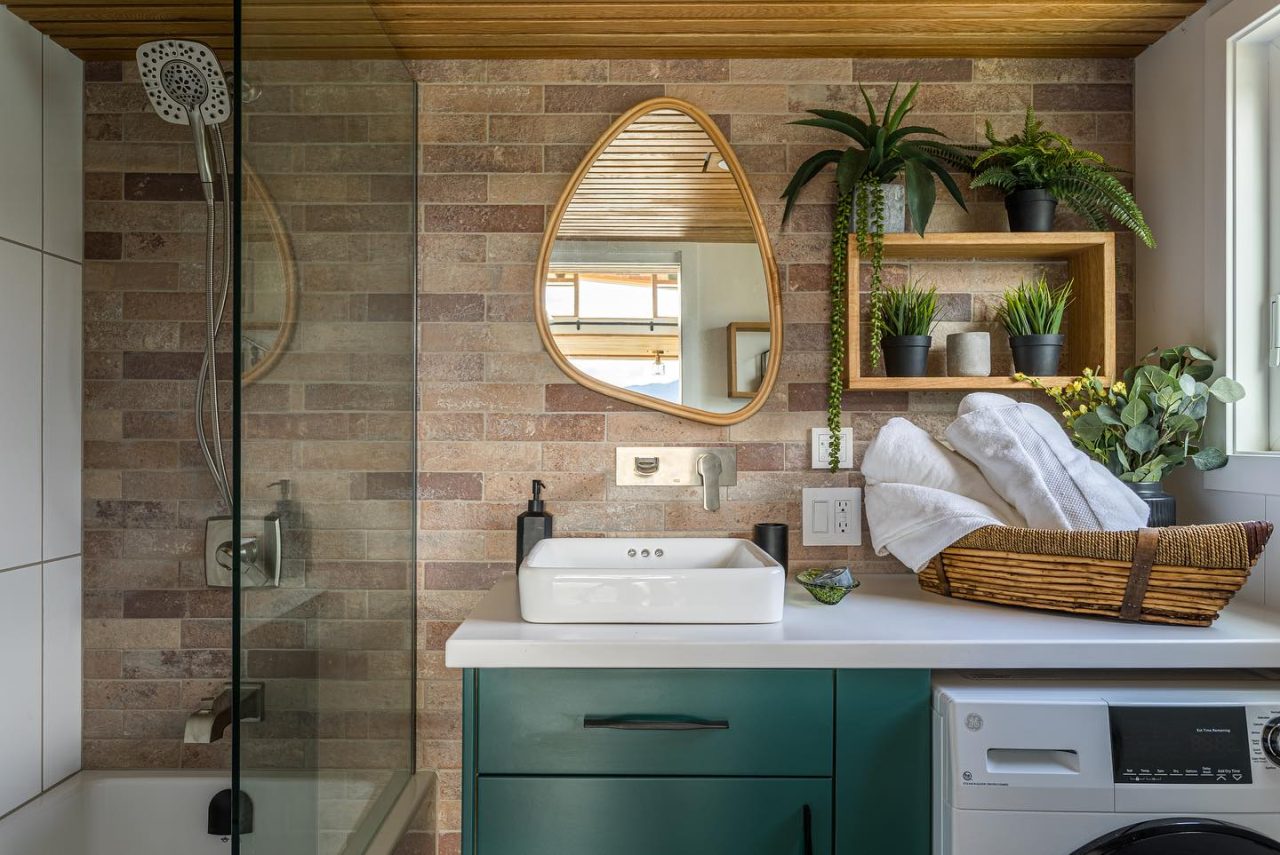 If you like the plan and eclectic design of the Nysos, please contact the builder for pricing and configuration details.