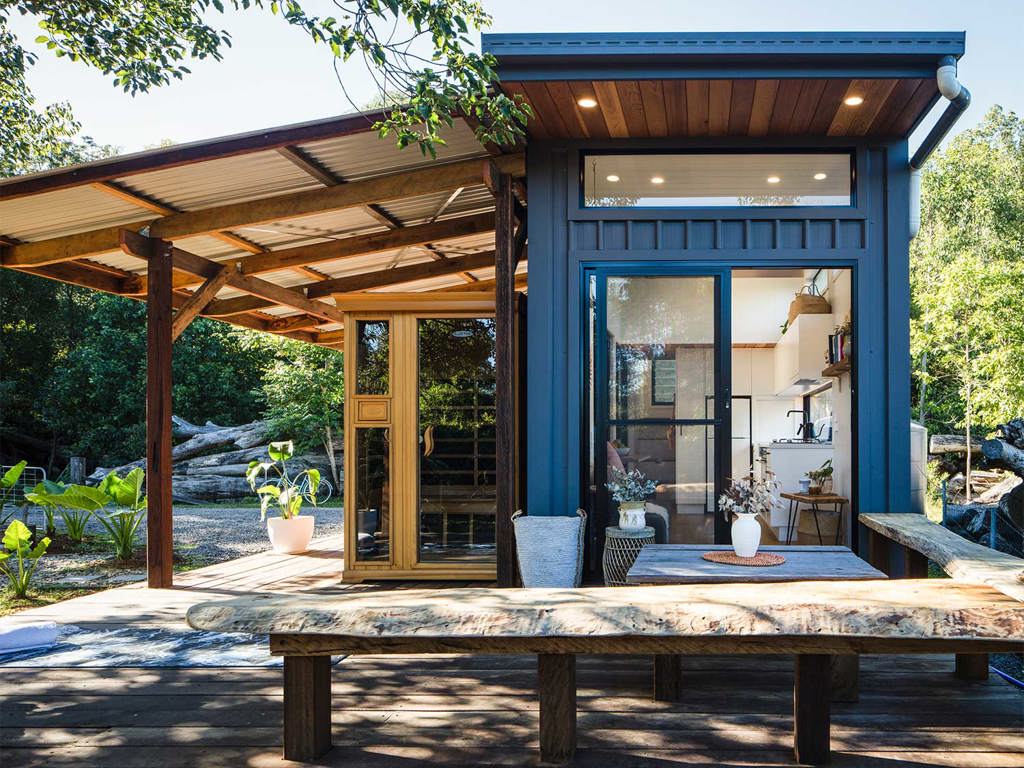 The Mooloolaba 7.2 Tiny House has been described as a "New York" style Tiny House with lots of light and space. It is the ultimate Tiny House, with a huge kitchen, generous open plan living, and rear stairs to access the loft.
The rear stairs, which include two storage drawers and a deep storage bin, lead to the wide loft that overlooks the living space below. Position a Queen size bed comfortably and consider including cupboards for extra storage.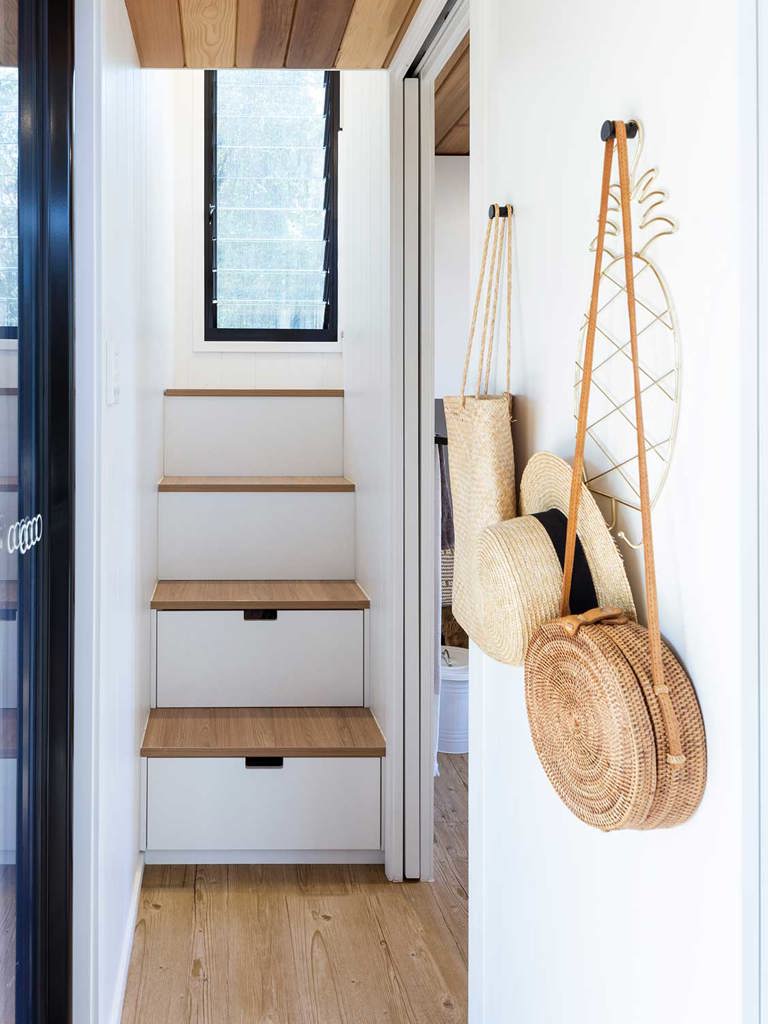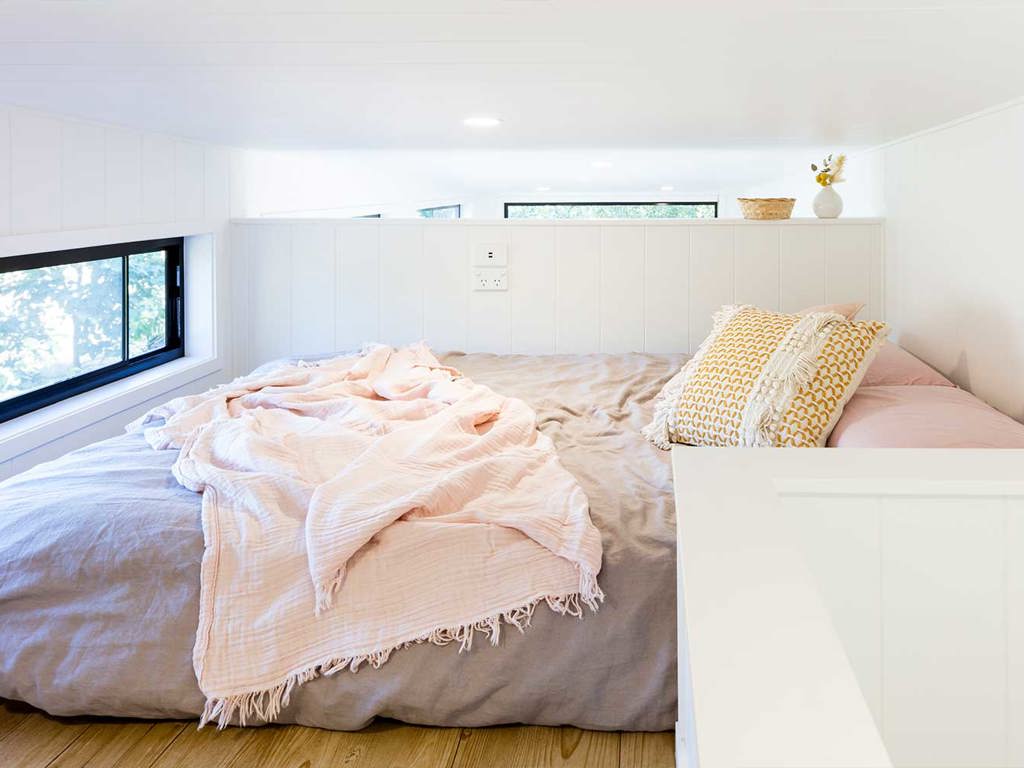 The living area is what distinguishes this Tiny House, providing a seamless indoor-outdoor experience. Natural light floods the area thanks to high ceilings, four huge windows, and two sliding doors. There's also an optional TV/entertainment unit for even extra storage!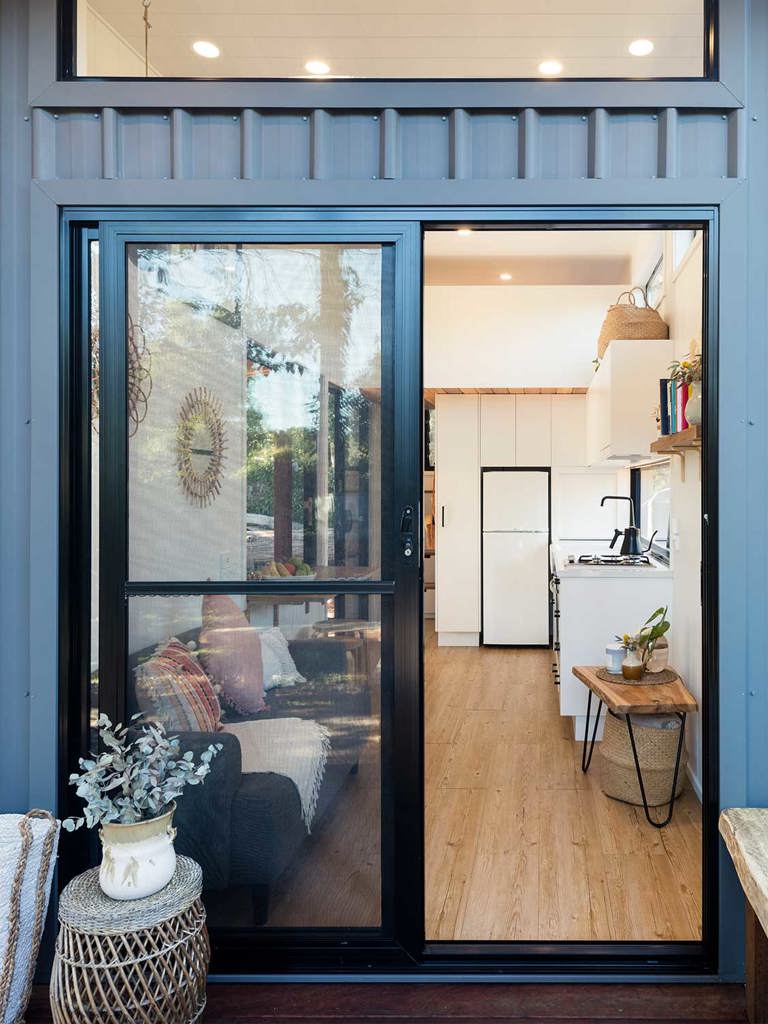 This "Tiny" kitchen has an L-shaped layout with full-height fridge space, an appliance cupboard, and plenty of storage beneath the bench and overhead.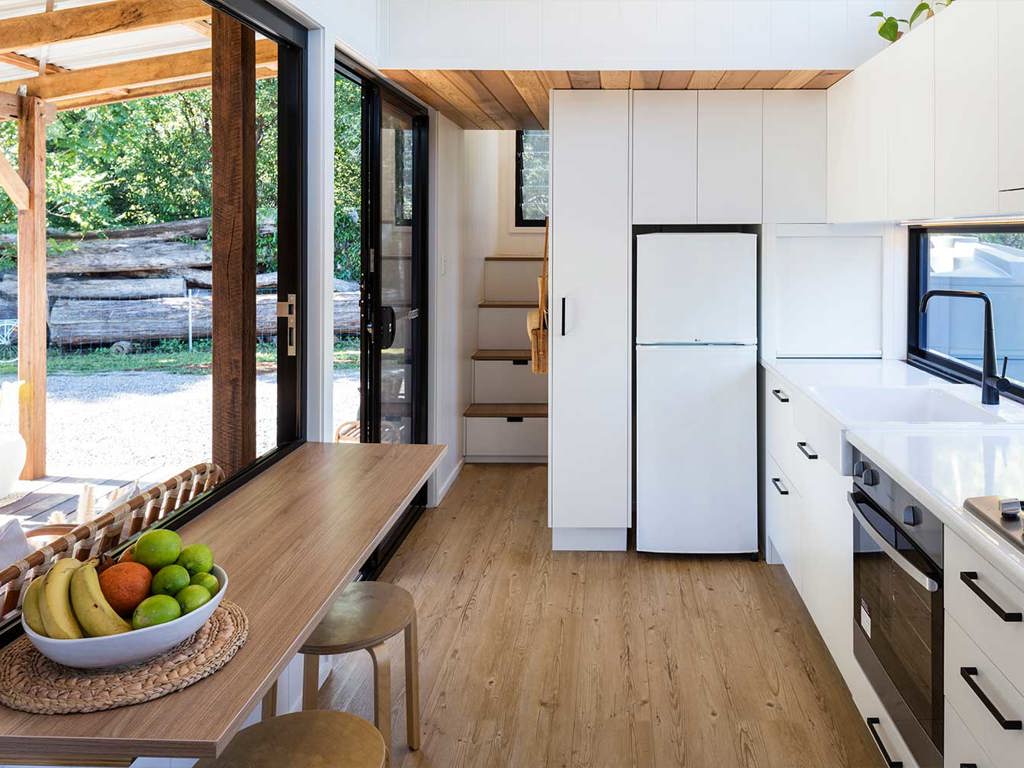 The bathroom has a shower, toilet, vanity, and a floor-to-ceiling double-hung window. It is deceptively spacious, with plenty of light and a separate place under the stairs for the washing machine.