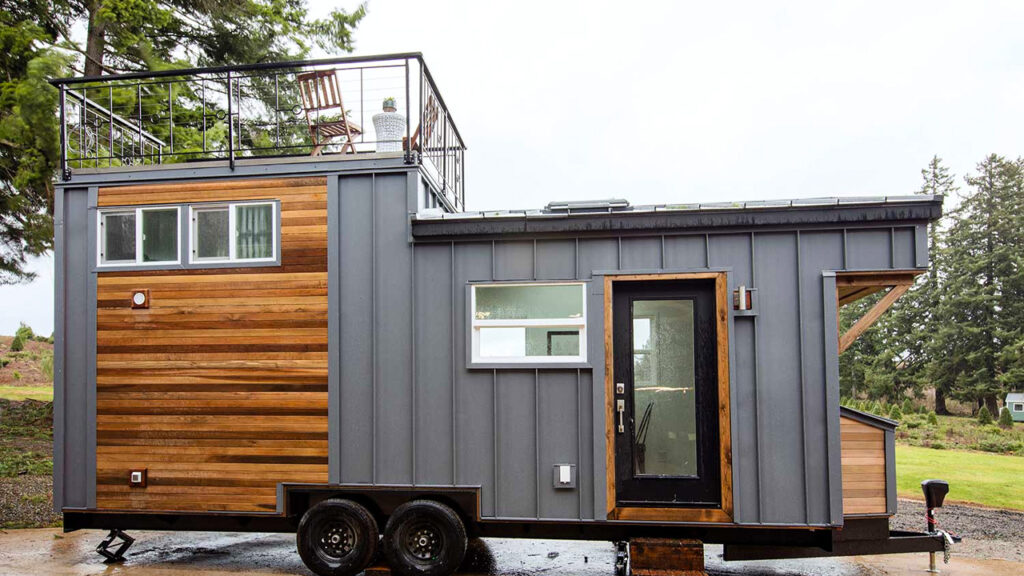 The Midcentury tiny house on wheels is a lovely compact home that may be used as a backyard studio, short-term rental, vacation home, or permanent residence. It includes elegant lines, modern appliances, a small living area with an electric fireplace, a skylight, a large loft bedroom, and a lovely rooftop terrace.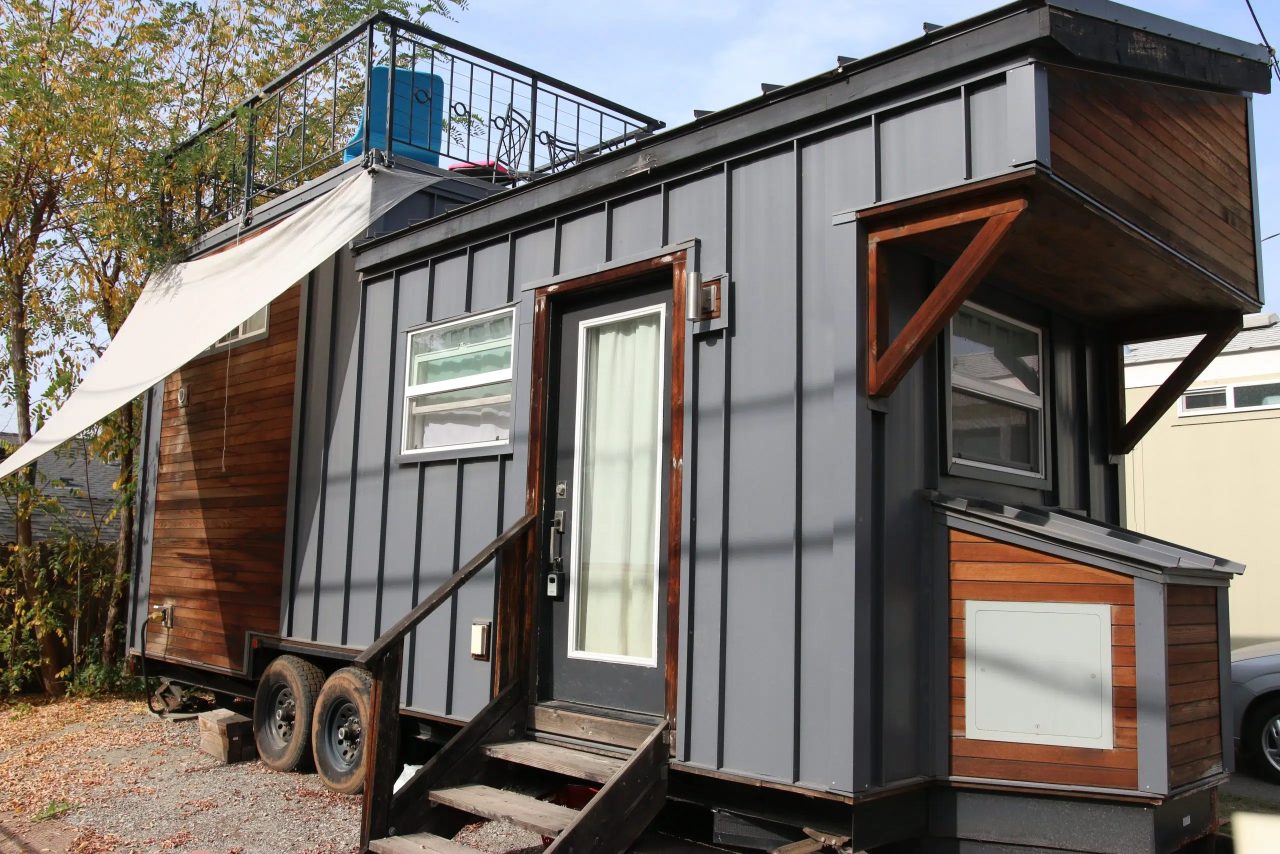 The Midcentury tiny house is built on a 24 ft. dual-axle trailer and has solar panels and bespoke features. The front door opens into the bright kitchen, which has an apartment-sized fridge, an induction cooktop, oak countertops, under-counter cupboards, a sink, and an above storage loft. The kitchen is well-lit thanks to a large skylight.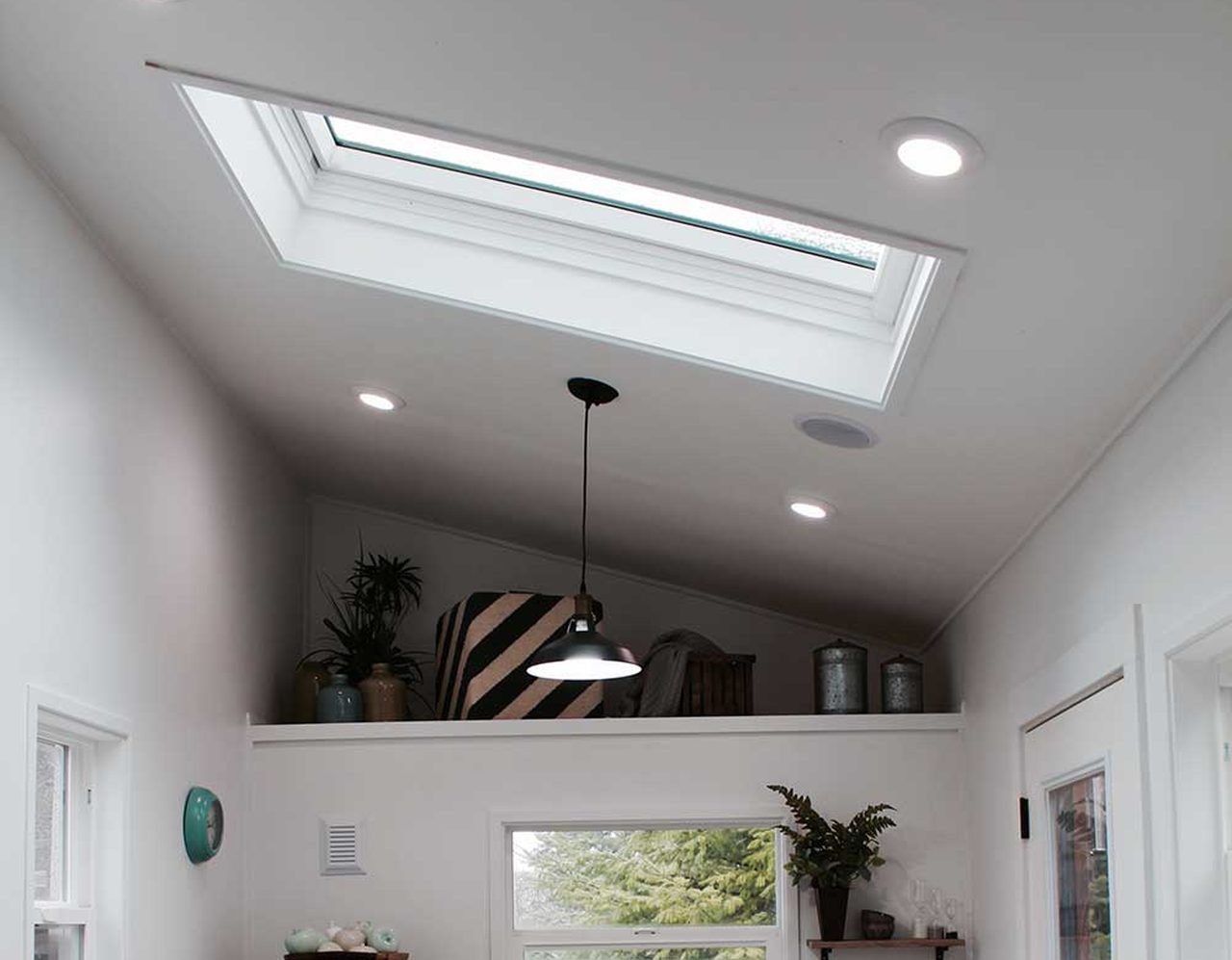 Following that is a breakfast bar for two along a window. A eating table for two individuals is located opposite.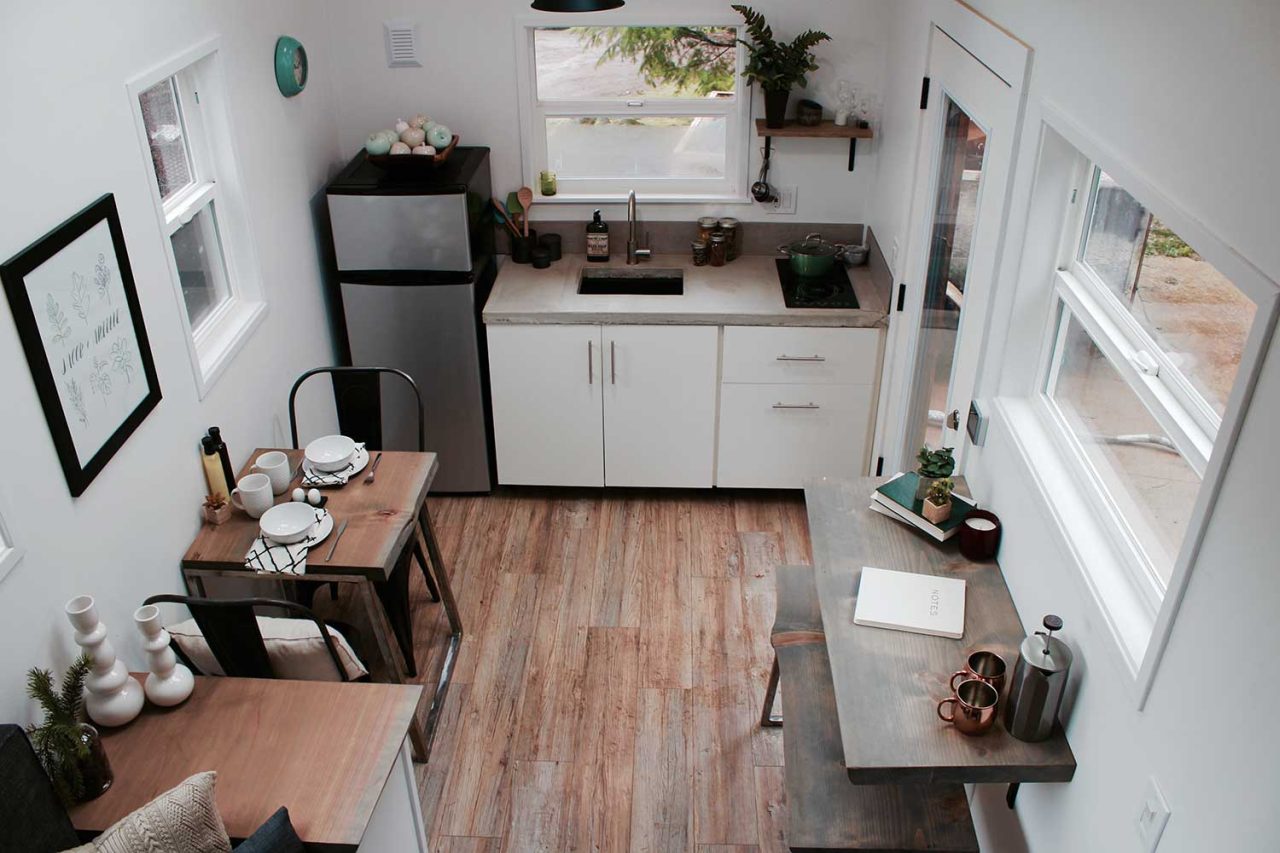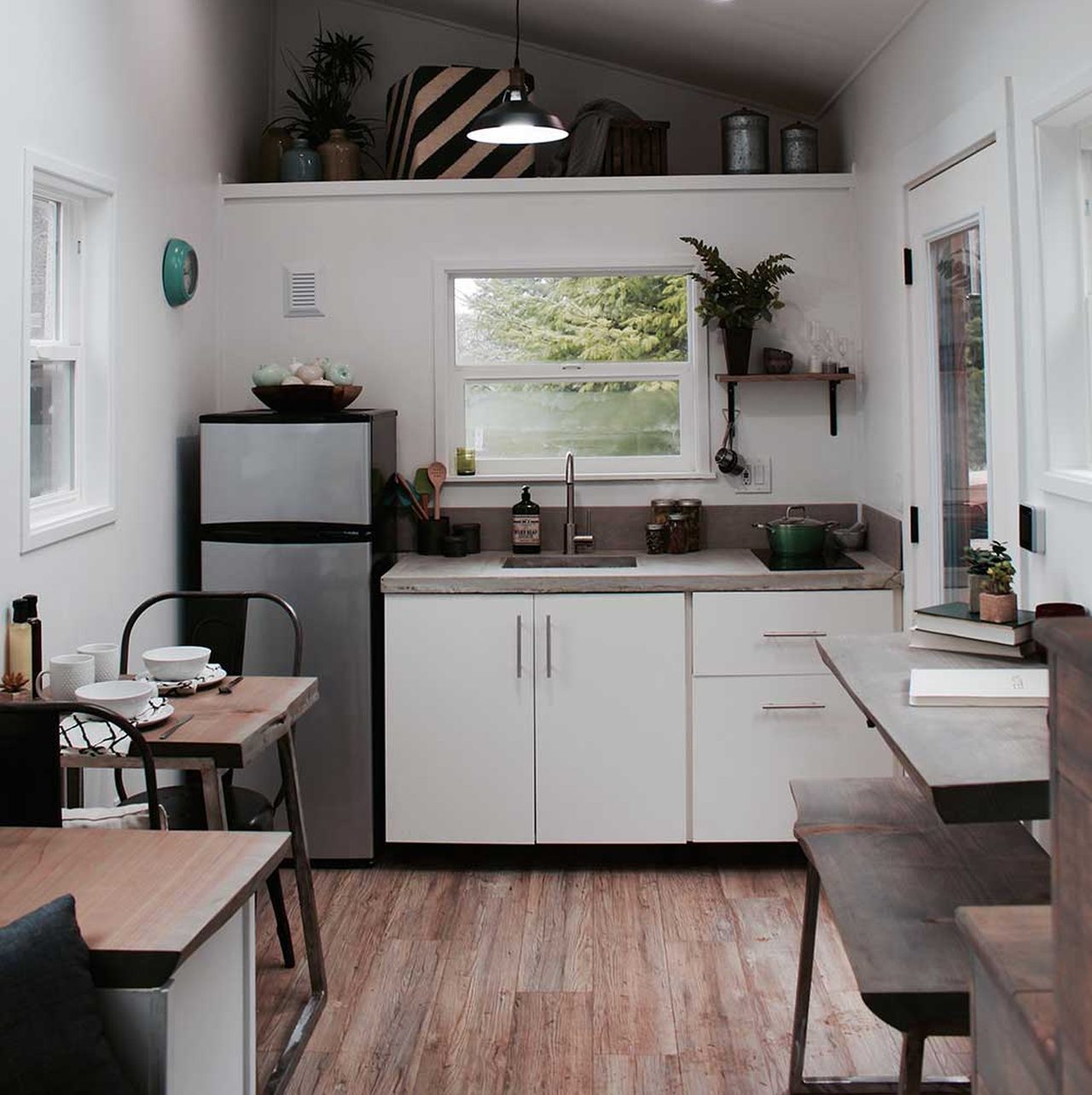 A small living room is positioned behind the eating area. It has a large side table, a couch bed, and an electric fireplace under the storage-integrated stairway that leads to the loft bedroom.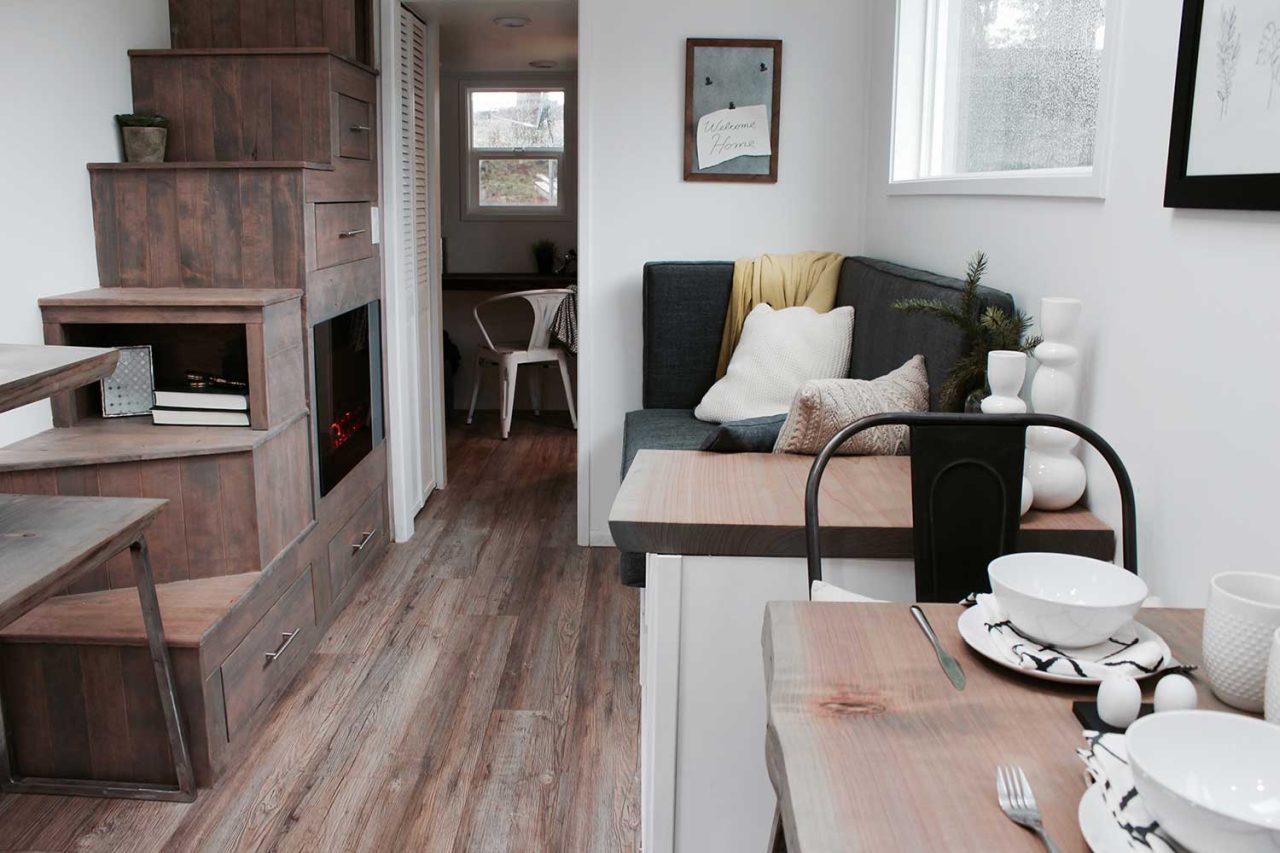 A large bathroom is hidden behind a pocket door next to a built-in wardrobe past the living area. There is a rain panel shower, toilet, vanity basin, and a washer/dryer unit in the bathroom.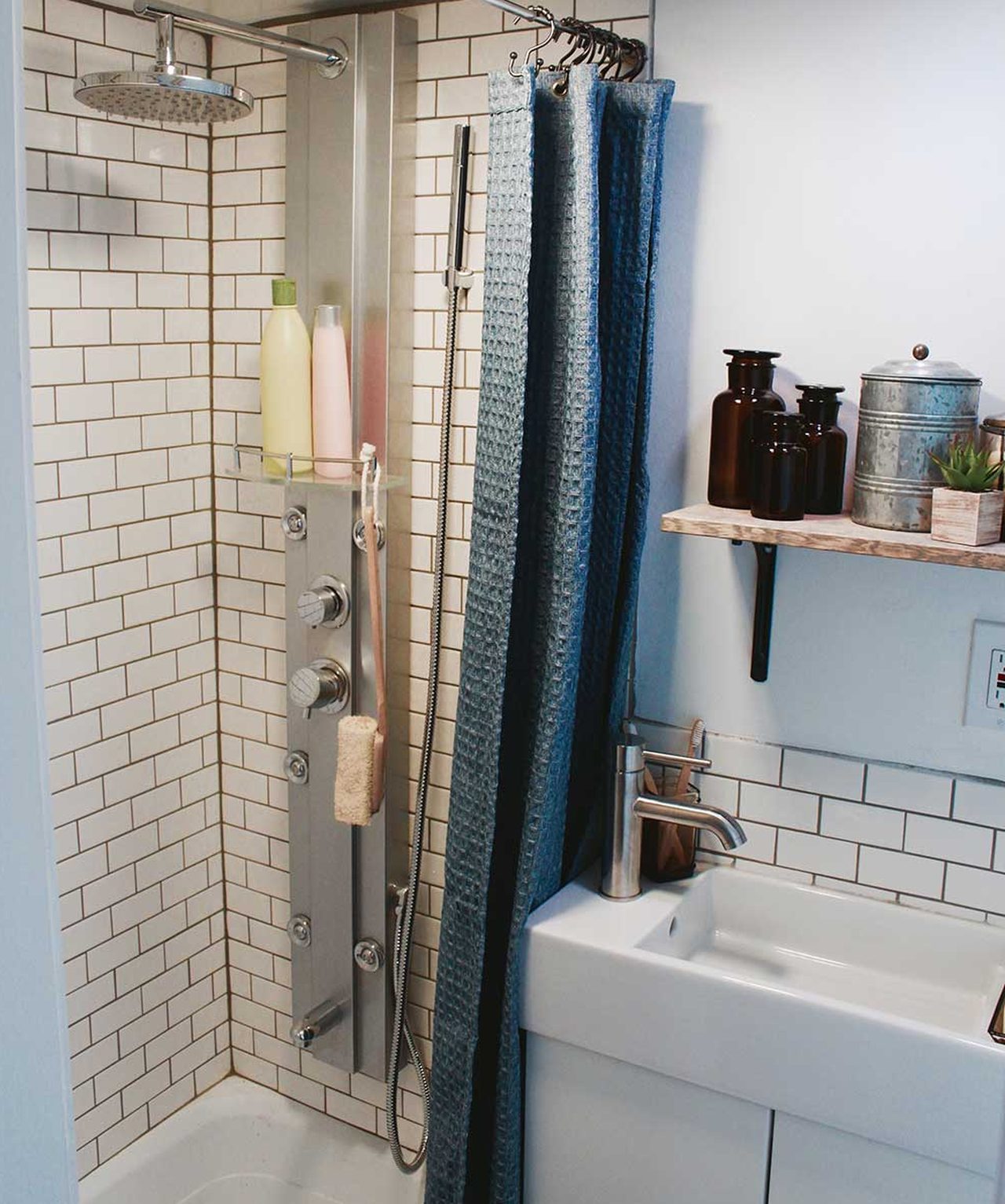 Above the bathroom is the bedroom. The loft, accessible by storage-integrated stairs, provides enough space for a king-size bed with bookcases lining the walls.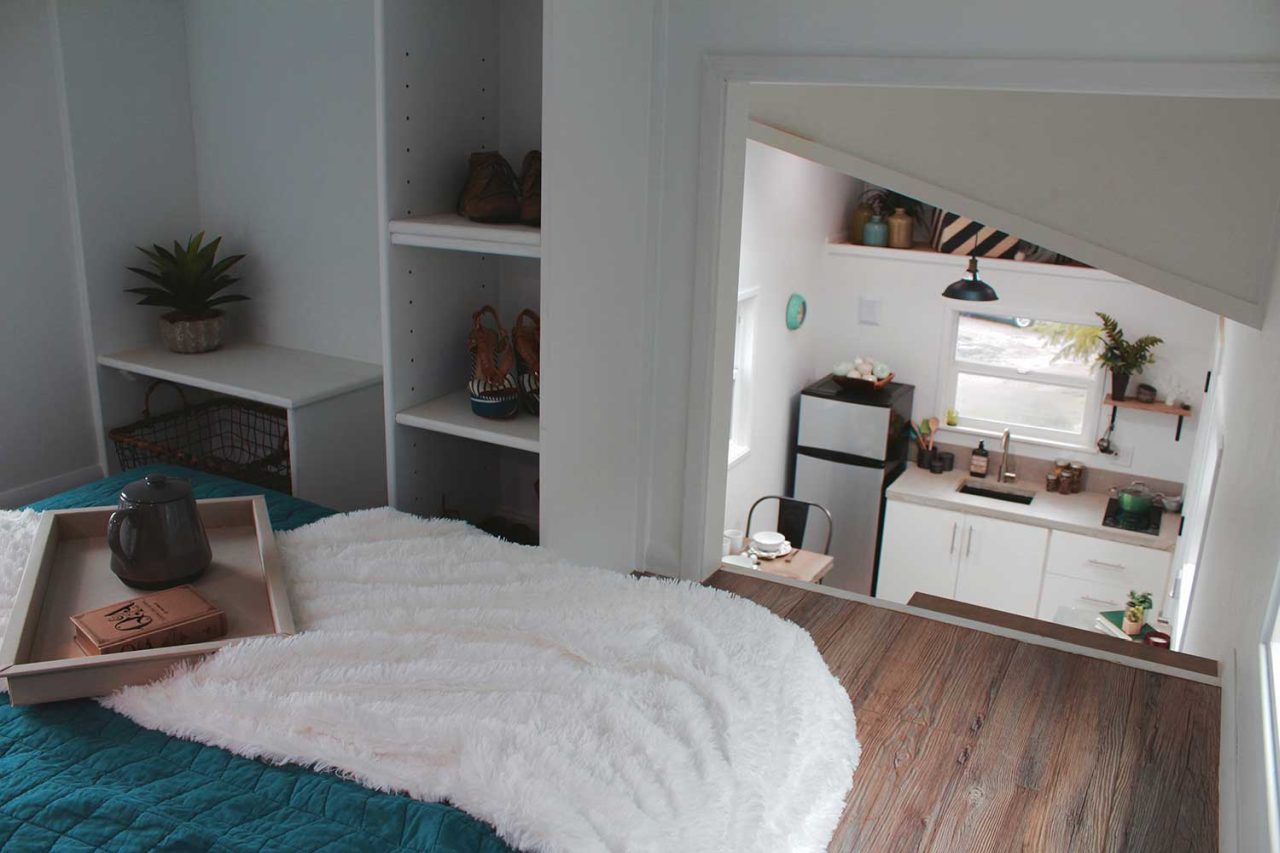 A rooftop terrace allows homeowners to enjoy sunrises and sunsets, as well as the breathtaking views of wherever you choose to park your mobile home. The Midcentury tiny house is a fantastic dwelling for enthusiasts of the style and travelers, priced at $104,000.