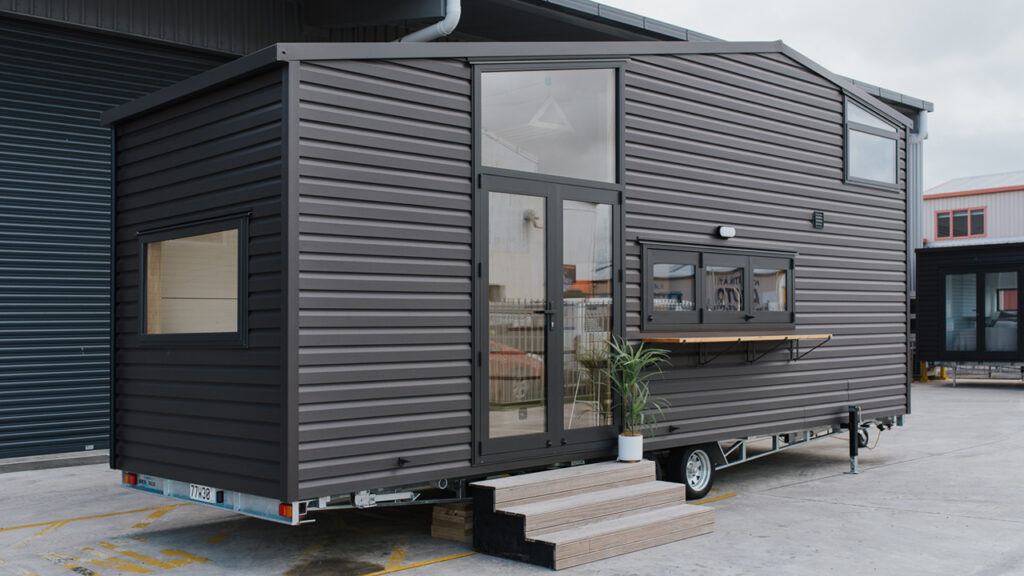 The micro-dwelling is built on a double-axle trailer and has vinyl cladding with a poplar core within. The small house is powered by a grid connection but is also wired for an off-grid configuration in the future. Moving on to other aspects of the structure, the tiny house is accessed by double-glass doors that let in plenty of light and air.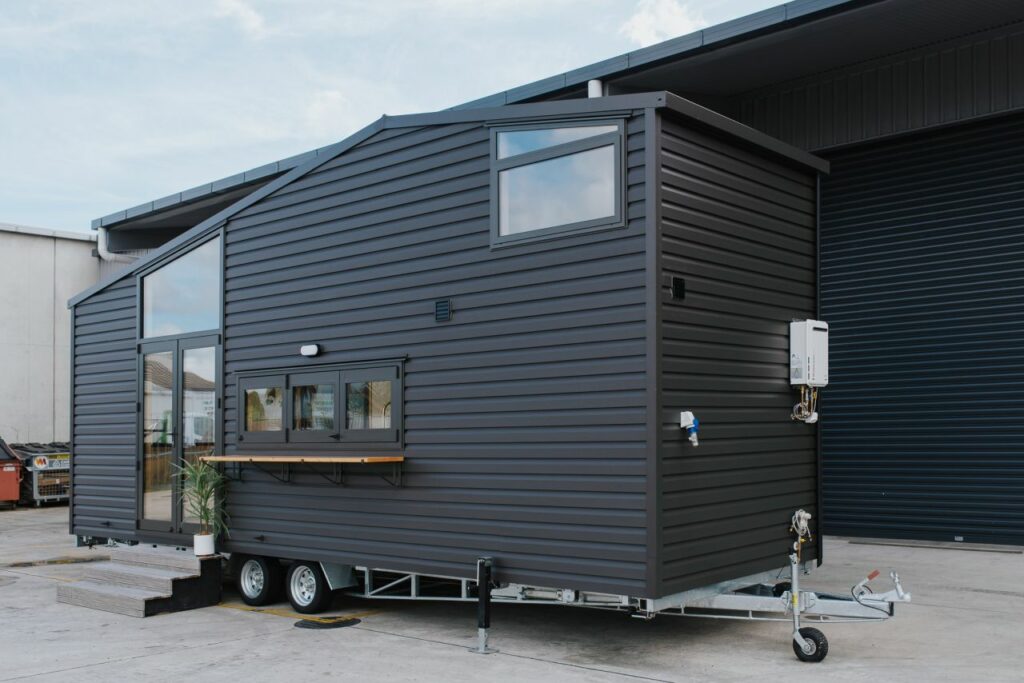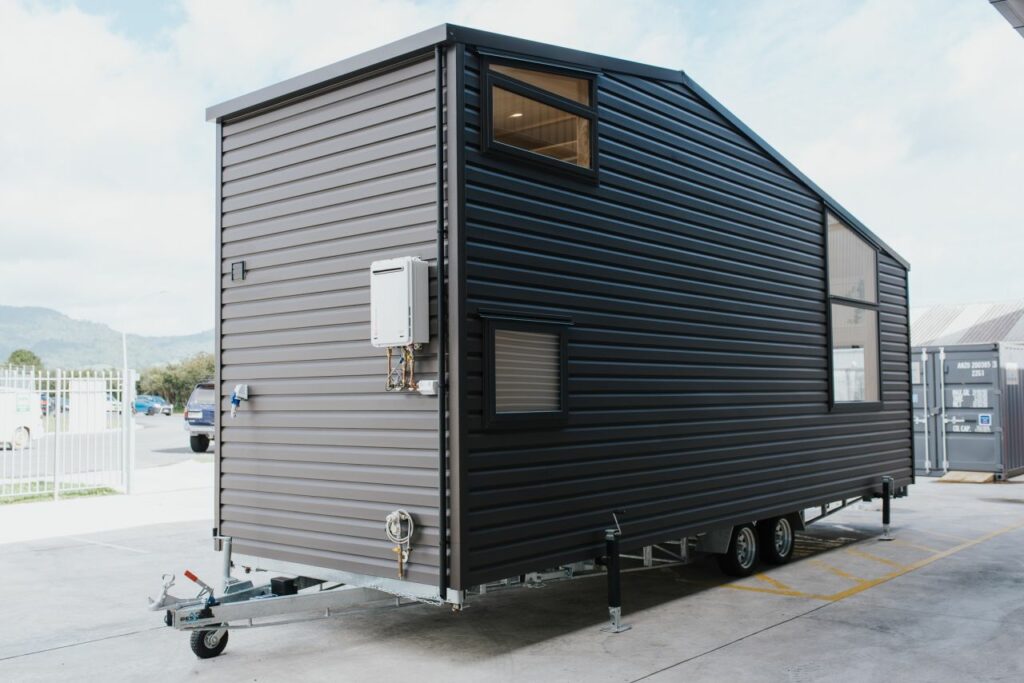 When you walk in, you'll notice a large living room with a storage-integrated L-shaped sofa. The sofa can even be easily converted into a bed that accommodates two people.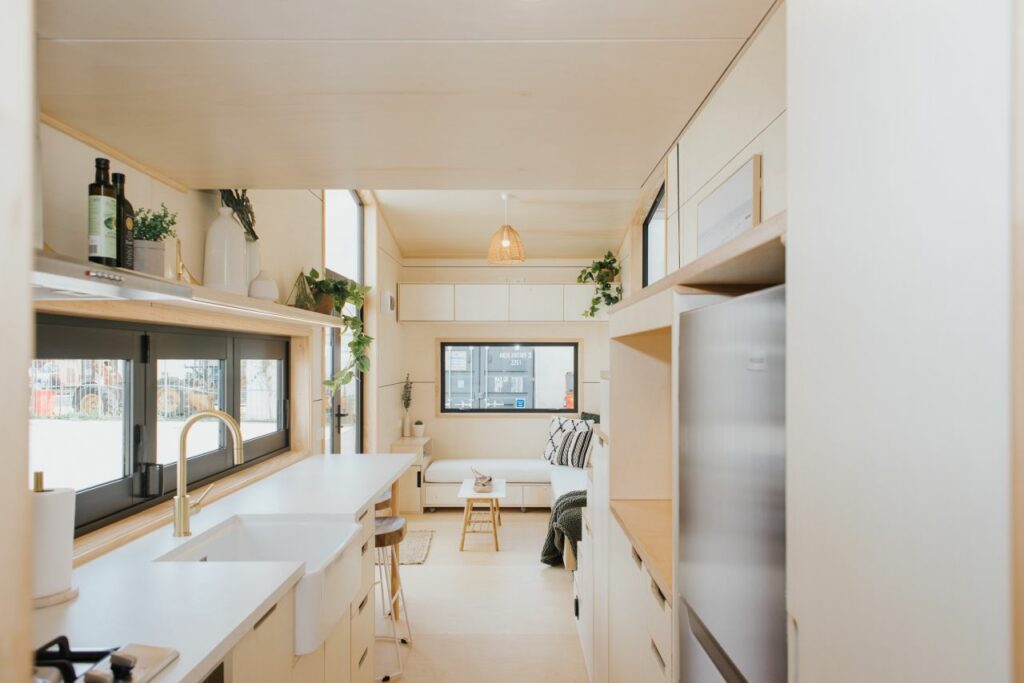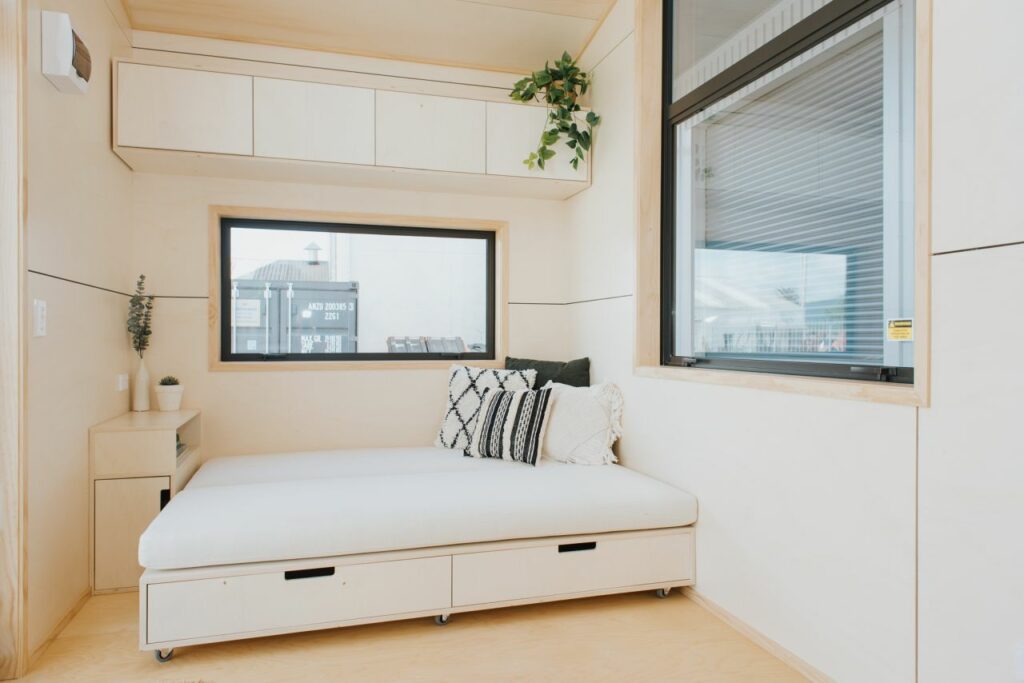 The tiny house also has a coffee table and overhead cupboards, which not only provide aesthetics but also practicality to the room. The coffee table can be used to display decorative items, and the cabinets can be used to store them.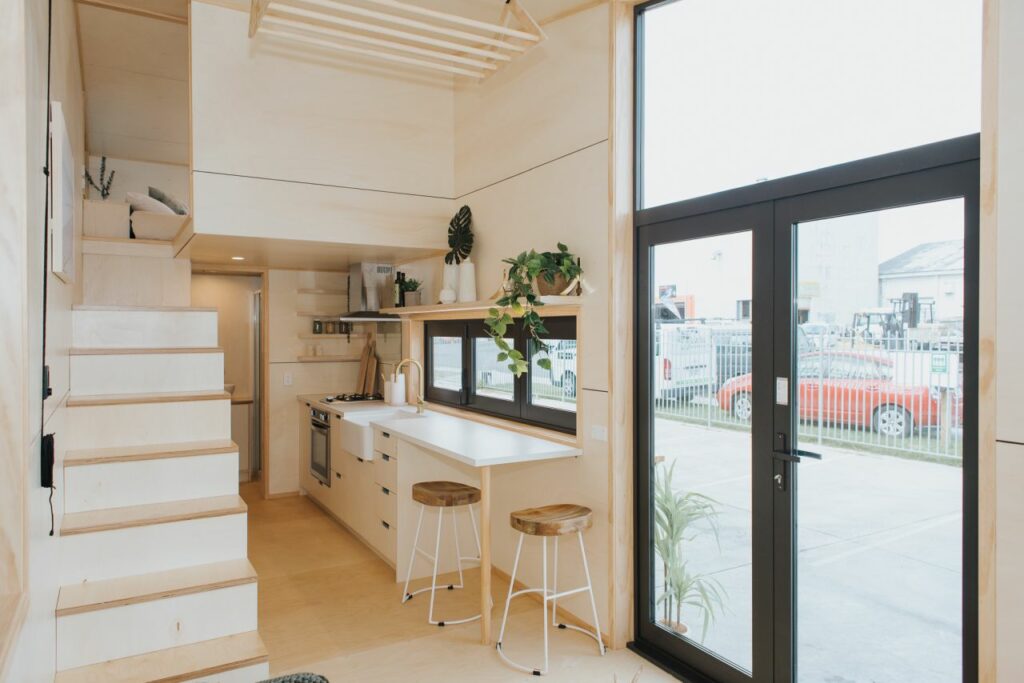 The kitchen, which includes a breakfast bar, is adjacent. It not only serves as a dining table but also as a working desk, seating two persons at a time. Surprisingly, the breakfast bar counter has 'bifold windows' in its backsplash that open outside, where a shelf for dispensing drinks can be found. These windows also allow more light to enter the room.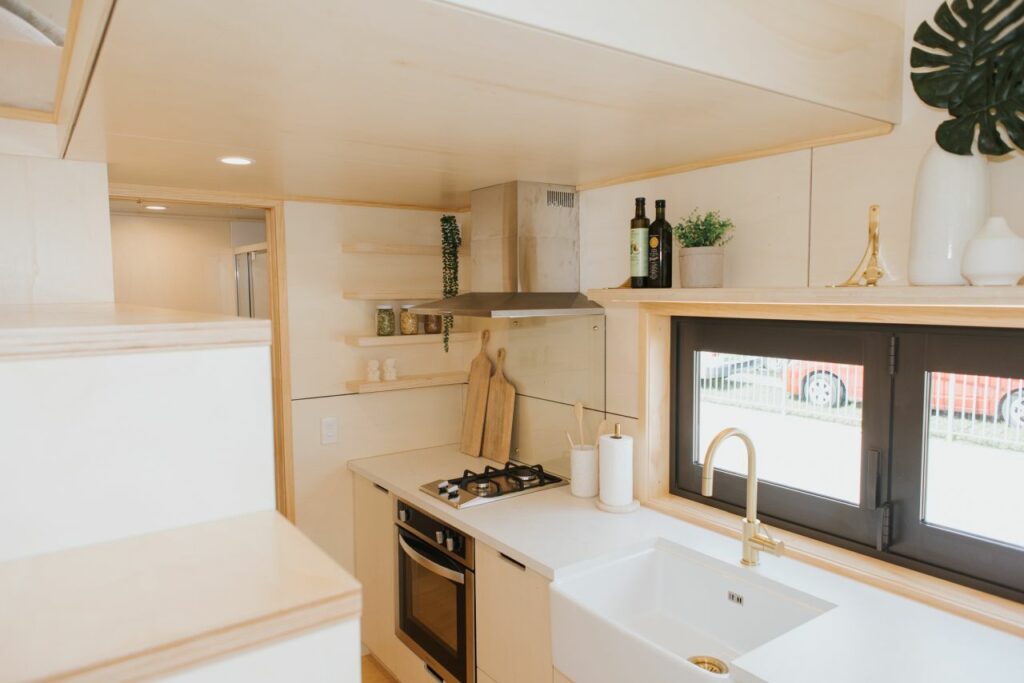 Aside from these elements, the kitchen has standard conveniences such as cupboards, a sink, an oven, and a two-burner propane-powered stove. A pull-out pantry, fridge/freezer, and a second countertop space along with a washer/dryer are also included. The kitchen is also connected to the bathroom, which has a toilet, shower, and sink.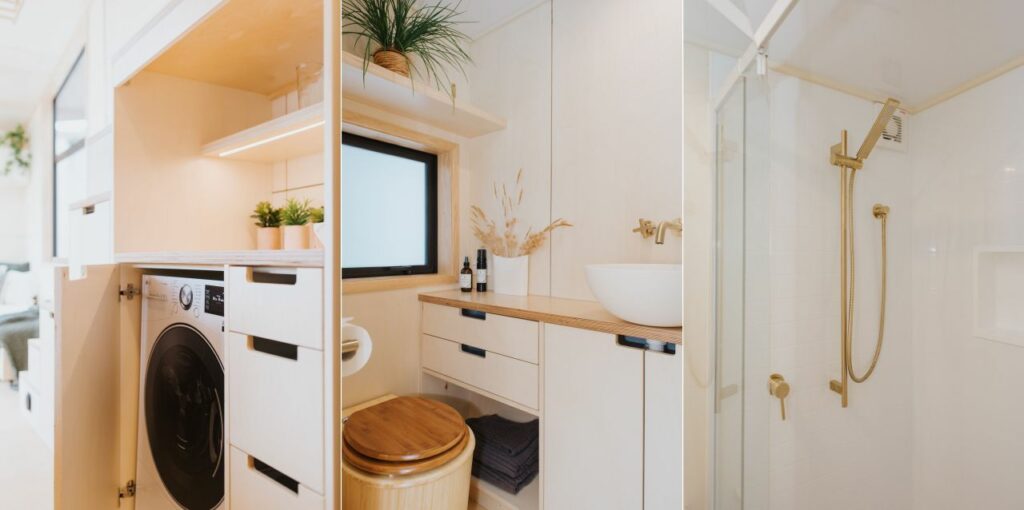 Finally, there is a storage-integrated staircase leading to the bedroom. The Hilltop tiny house has a standard low-ceiling loft bedroom that accommodates two people. It does, however, include a useful lowered platform area that is great for getting dressed. There is also some storage space in the headboard and a wardrobe nearby in the bedroom.