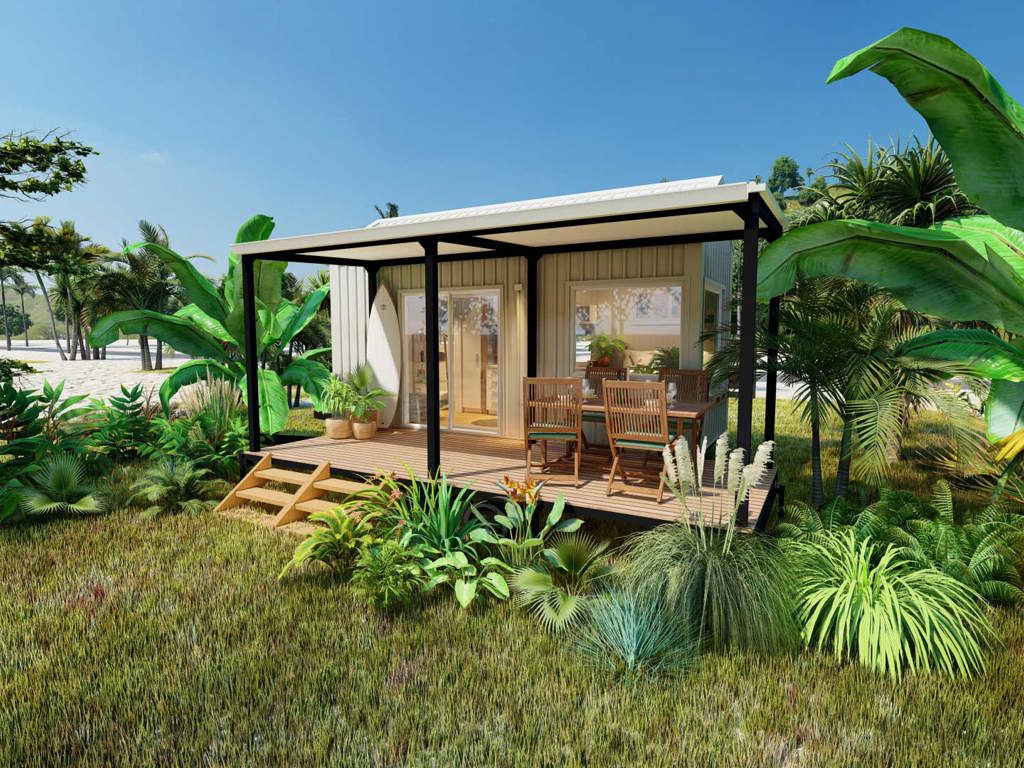 This Gunnamatta Family Retreat in a Cabin-Style Tiny House, designed by Aussie Tiny Houses is the pinnacle of luxury for families. This stunning tiny house blends design and functionality, providing homeowners with the ideal opportunity to build an amazing family hideaway.
The Gunnamatta 6.0 is designed as a comfortable family-style cabin that can accommodate up to four people. Its distinct layout smoothly integrates open living areas with semi-private sections, allowing you to comfortably host visitors.
Inside, a raised Queen-size bed platform with a built-in drawer step provides comfort as well as panoramic views. A separate loft sleeping room accessible via a ladder guarantees that everyone gets their own slice of paradise.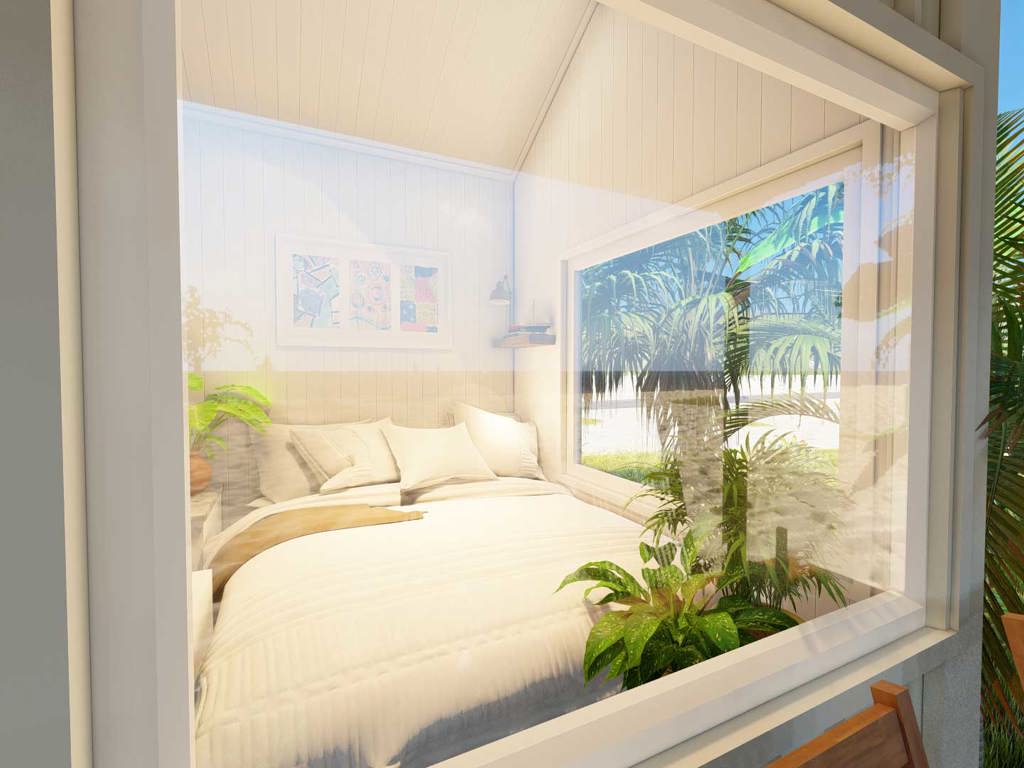 The gable roof and panoramic bedroom views not only provide a sense of space, but also flood the inside with natural light, creating a serene atmosphere.
The vacation stay kitchenette has a two burner cooktop and a built-in mini bar space, and the bathroom has a huge 1200x900mm shower area, which provides both convenience and comfort throughout your stay.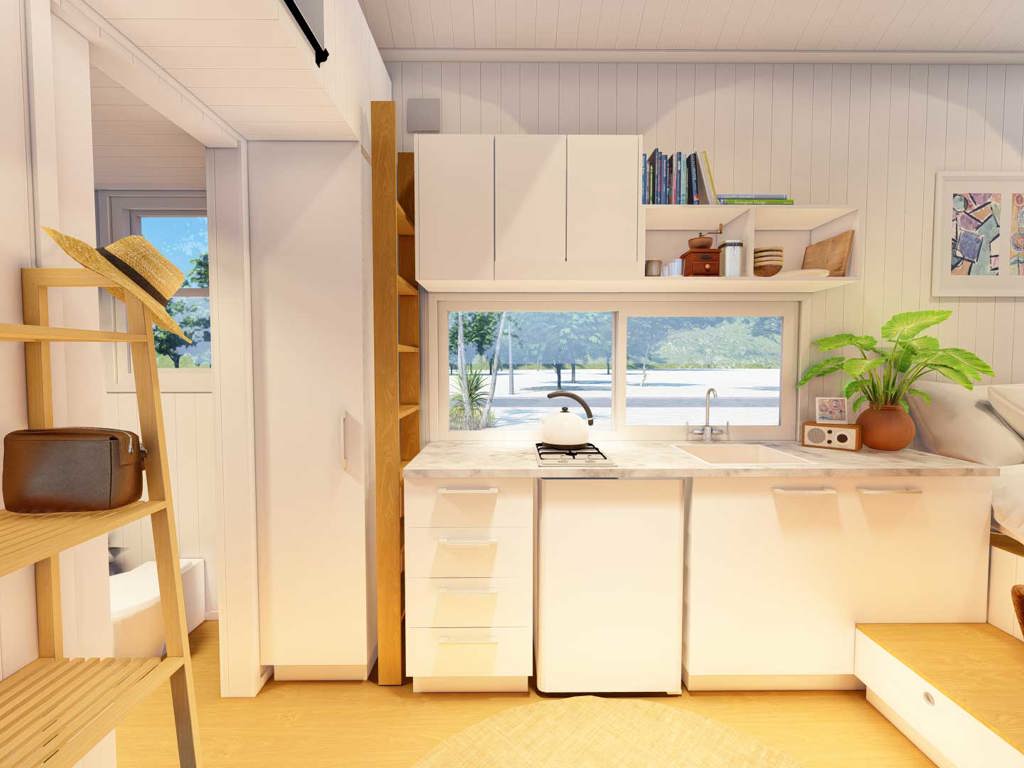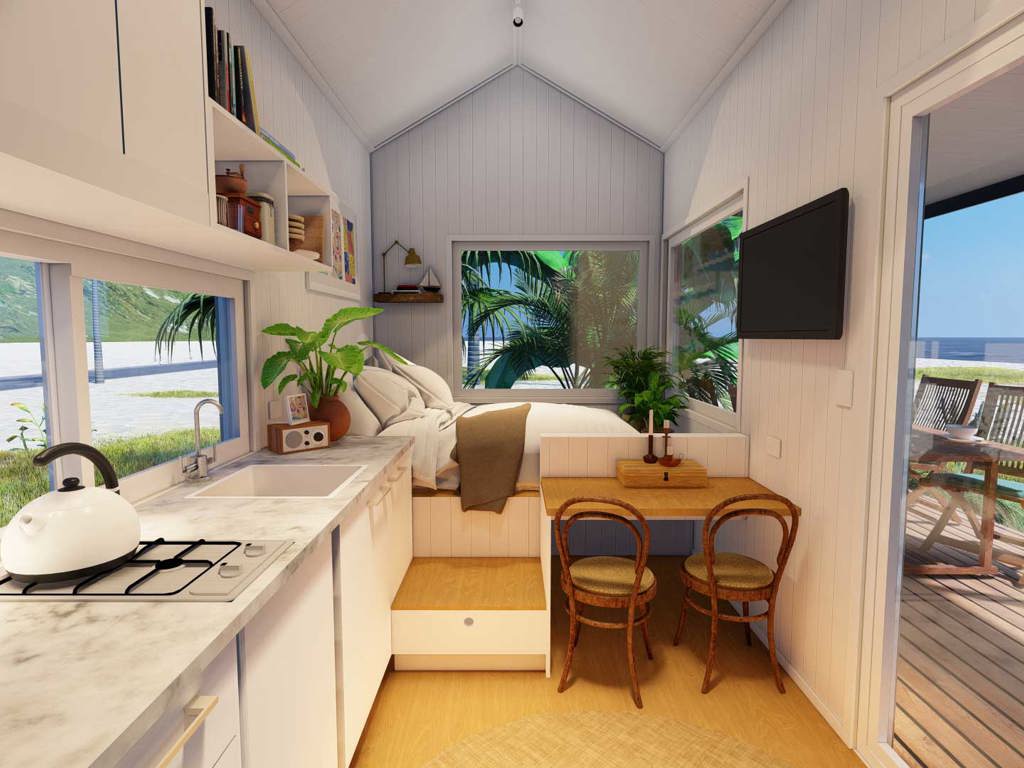 The Gunnamatta 6.0 is ideal for family retreats, whether you're eating breakfast at the brekky bar or enjoying the picturesque views of your property. It promises to generate wonderful experiences for your guests that will last a lifetime.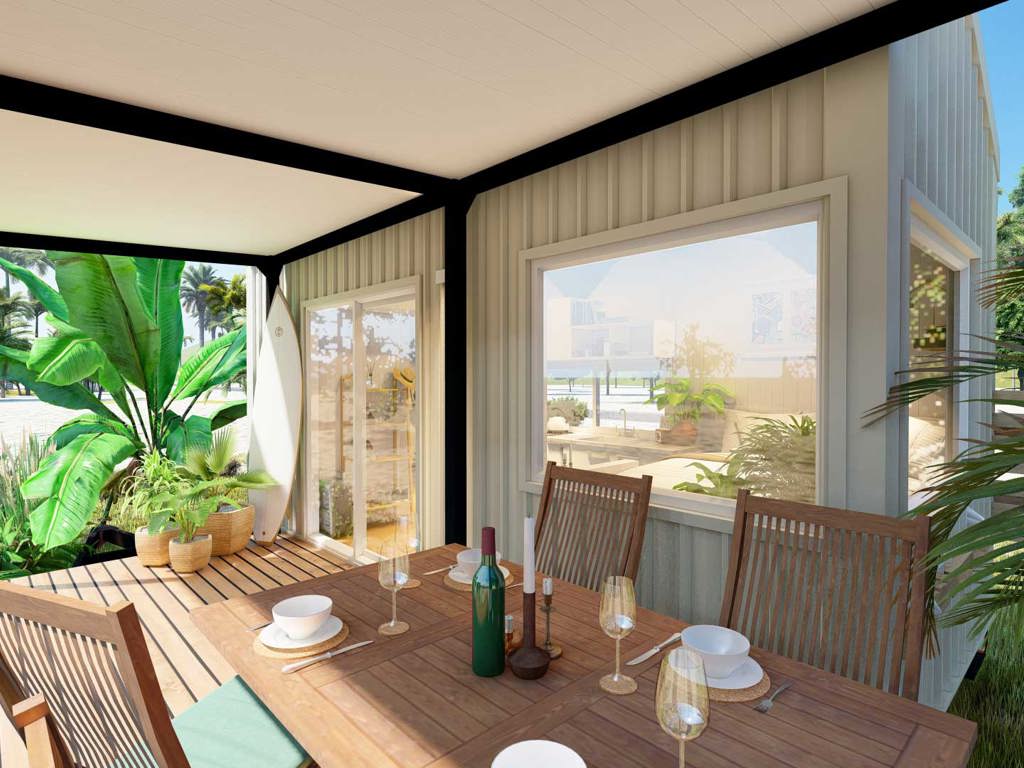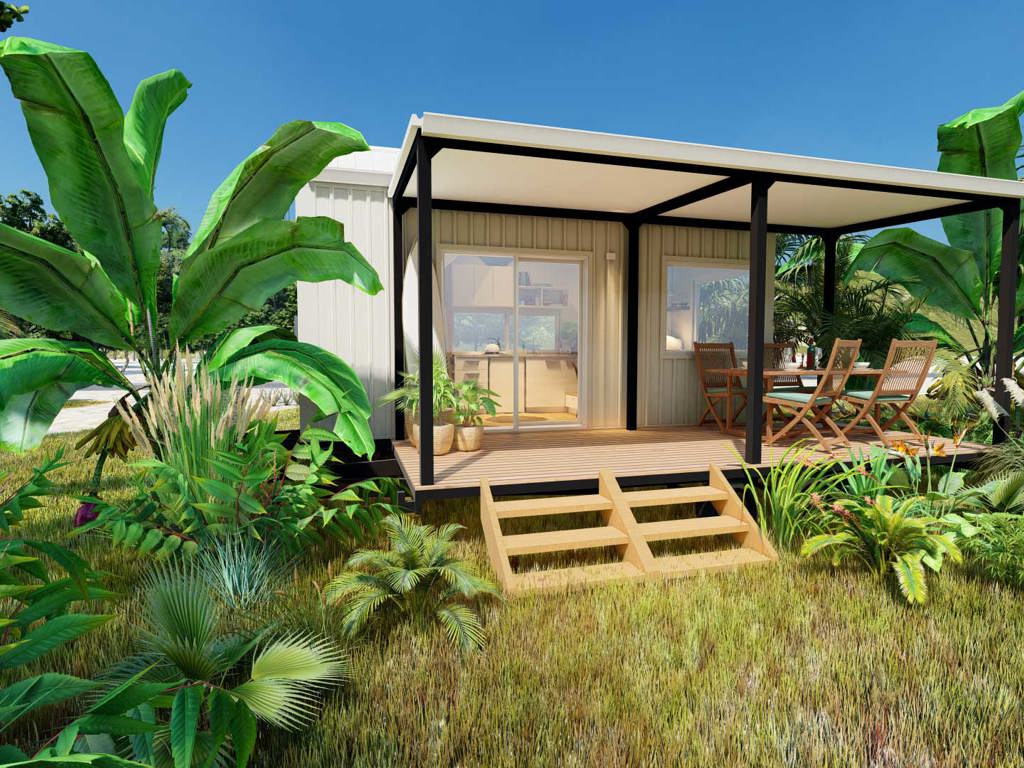 Increase the charm of your property and provide a getaway for families. Invest in the Gunnamatta 6.0 cabin-style Tiny House to unlock the potential for extraordinary family trips, capitalizing on the growing trend of families seeking for unique vacation experiences.