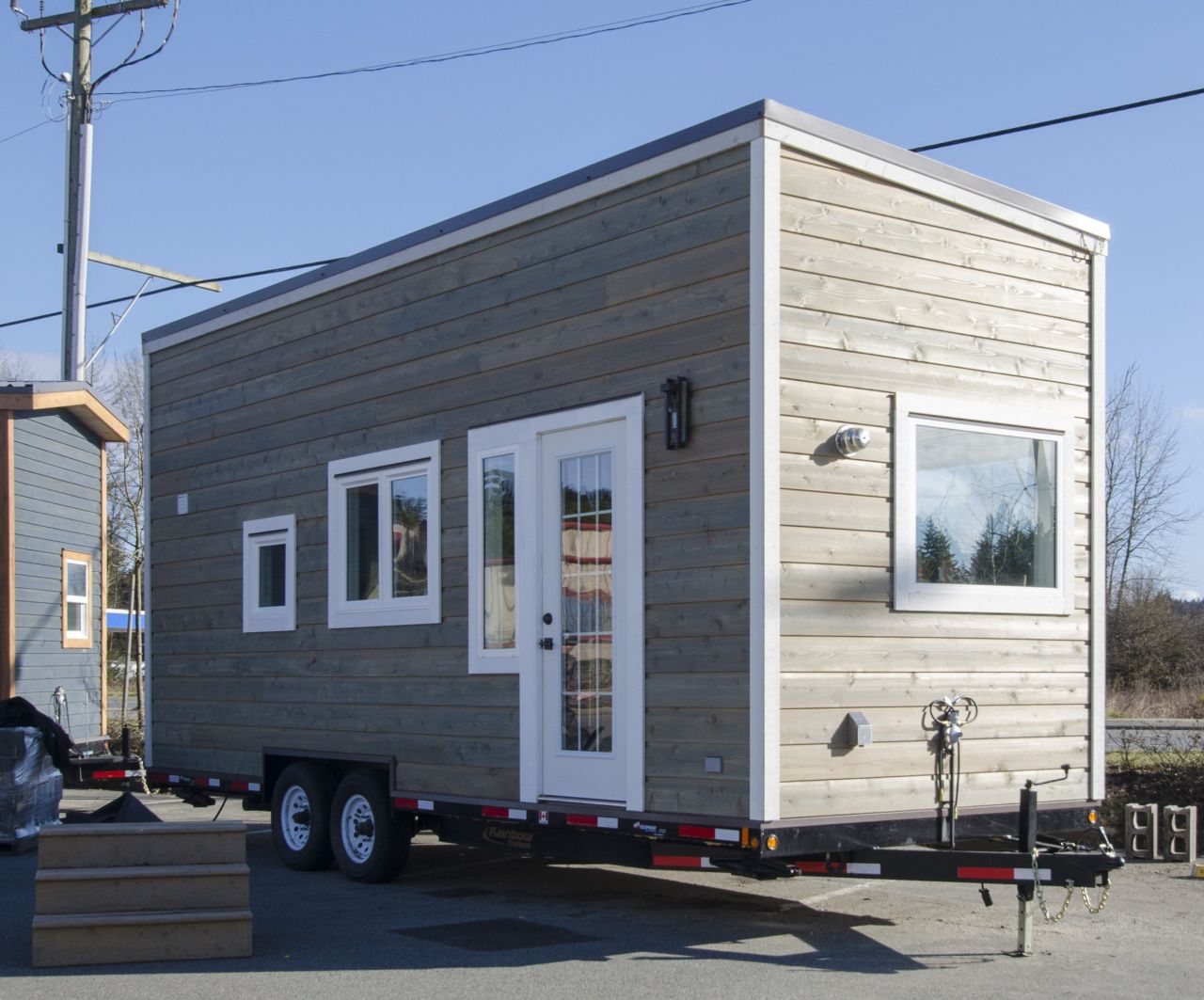 Rewild Homes is one of the tiny house industry's dark horses. Except for a few shells, the British Columbia-based tiny house company has completed over fifty tiny houses. Rewild Homes continues creating high-quality tiny houses on the west coast of British Columbia, and one such tiny house that caught my eye in particular is the Fox Sparrow tiny house on wheels.
The light-filled interior is the tiny house's standout feature. A glass door, two skylights, and a slew of windows not only let air and light in, but also provide a small link to the outside world, allowing you to gaze at the greenery and stars. Aside from the light atmosphere, I was impressed by the space. The tiny house is 24 feet long and has a living area, kitchen, bathroom, and a loft bedroom inside its cedar-finished façade.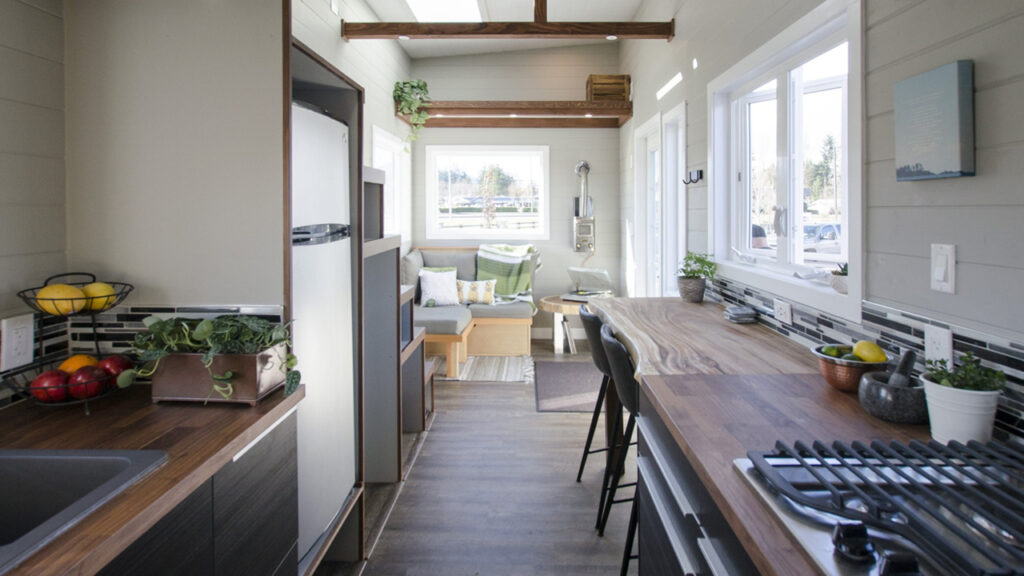 When you go in, you'll notice a unique bench/sofa and a round table that takes up half the living area. Above the living area is a storage loft where you may keep food, clothes, and other necessities. One of the two skylights is integrated into the living room's roof part. The storage-integrated staircase adjacent provides access to the tiny house's loft.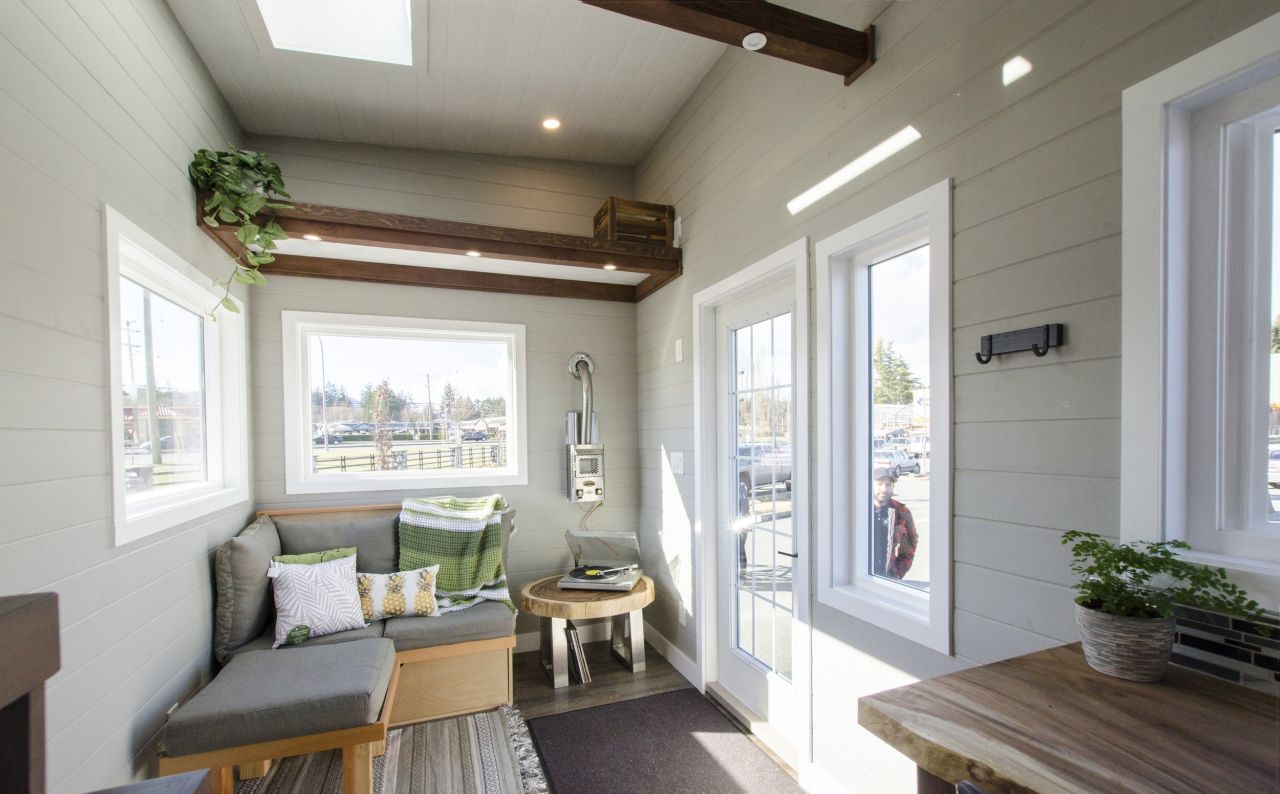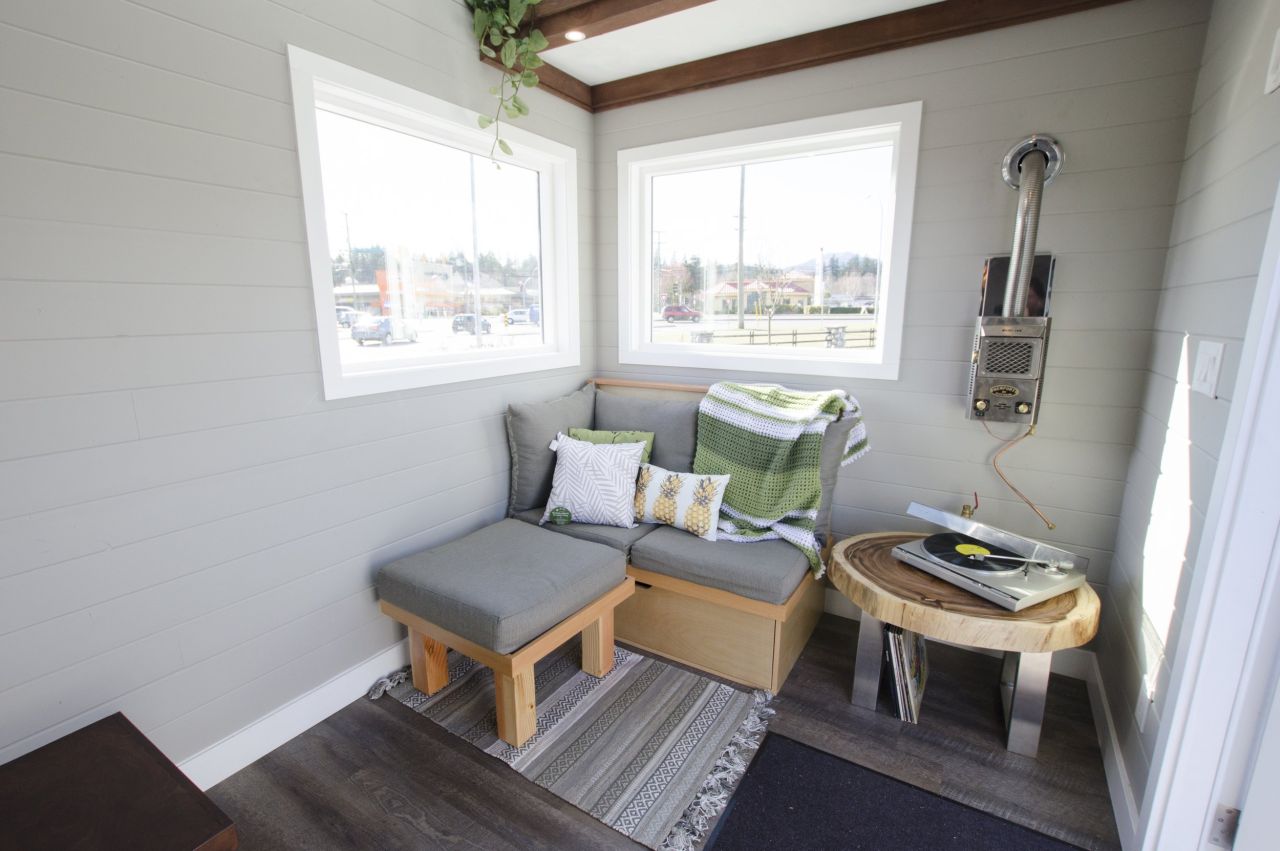 The loft comfortably accommodates two to three people like a normal low-ceiling bedroom. The loft has a skylight that allows enough ventilation and natural light.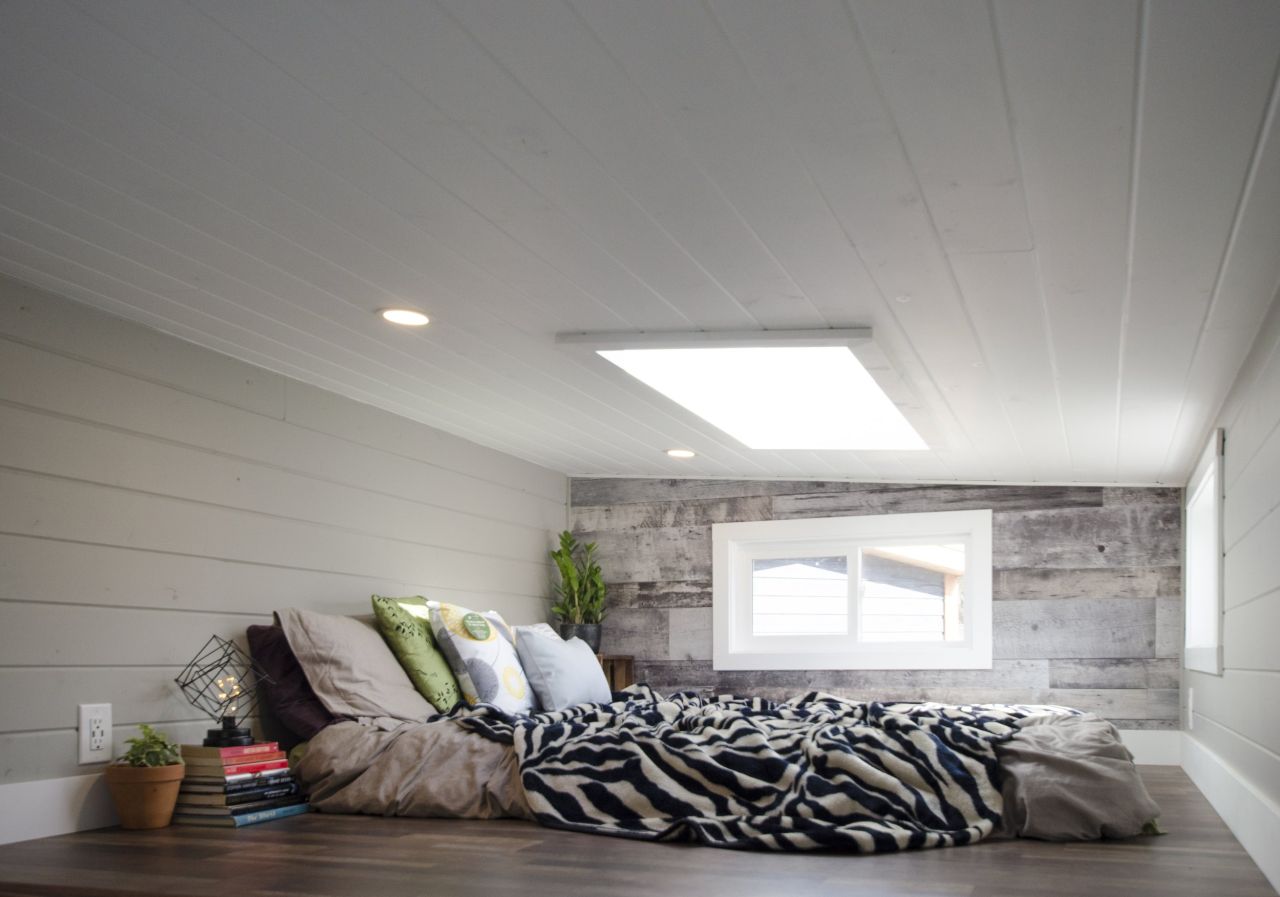 In terms of the kitchen, it is both functional and big. The room is filled with gadgets and equipment that make your stay comfortable and convenient. A sliding door from the kitchen allows entrance to the bathroom. The tiny house's bathroom is located beneath the loft. The bathroom is small but efficient, featuring a shower, toilet, vanity, and washer/dryer combo, as well as a bespoke full-height closet.