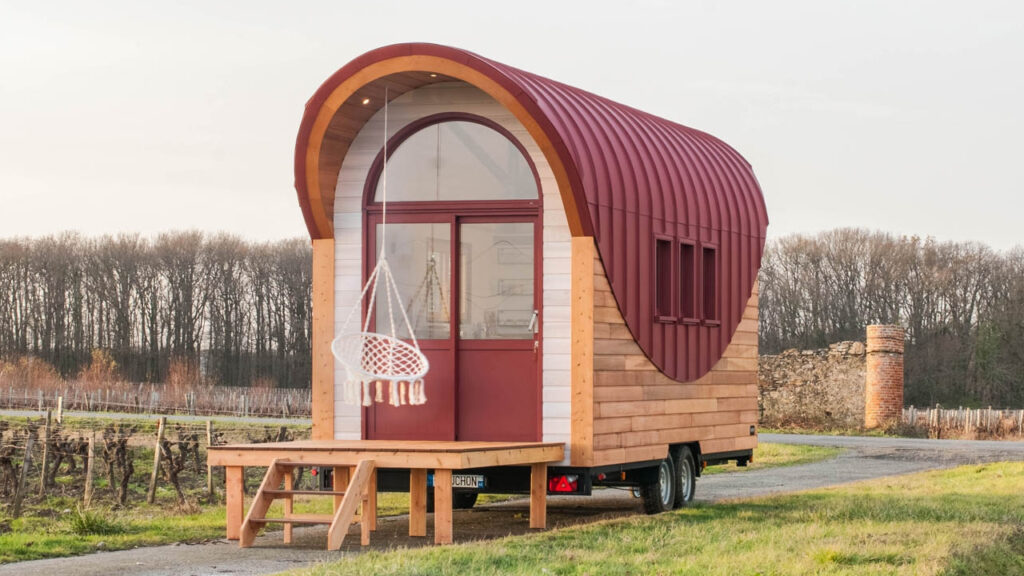 To be successful, a tiny house company must be highly inventive in terms of design and functionality. Baluchon, a micro housing maker established in France, understands this and strives to differentiate its products.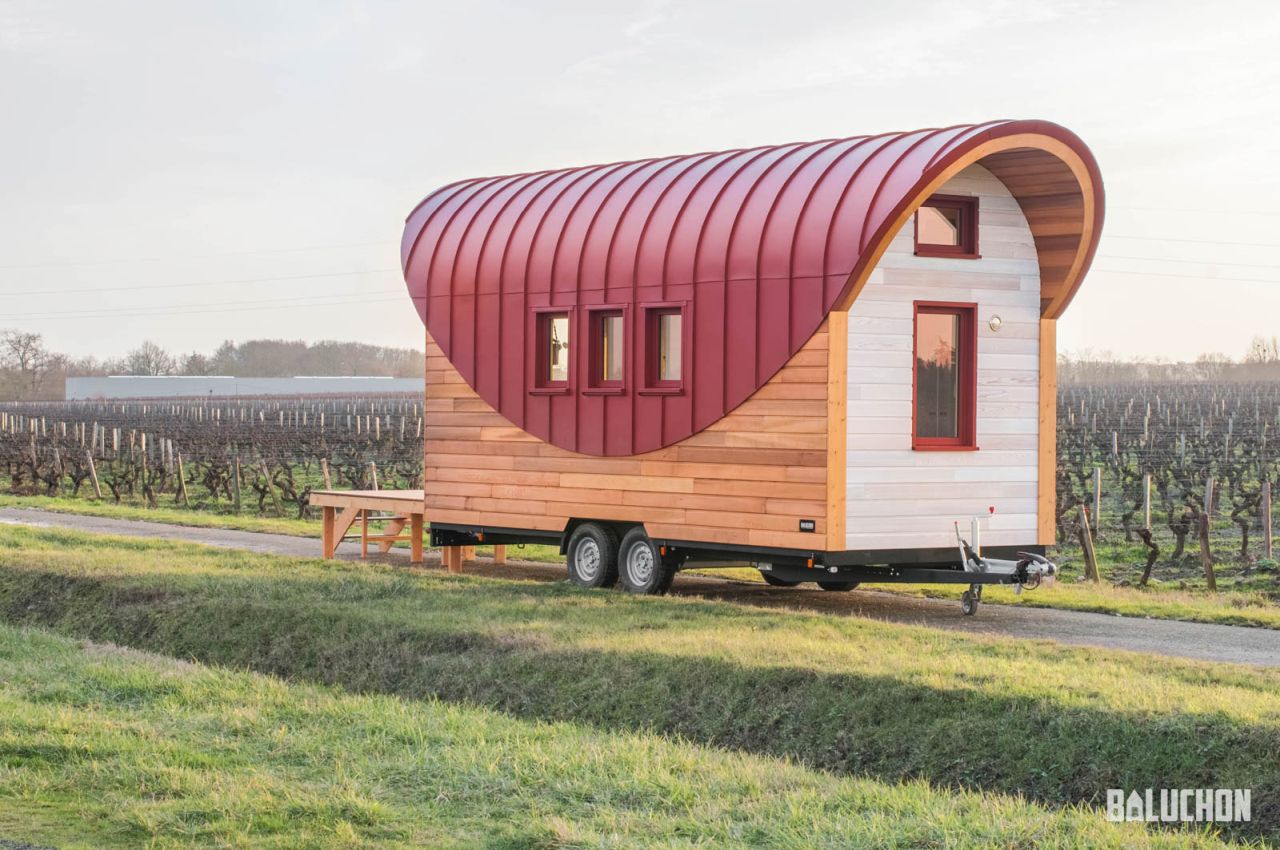 The tiny house is 19.6 feet long and is built on a double-axle trailer. It has red cedar cladding and a half-circle frame with a curving red aluminum roof. Inside, you are greeted by a wide arched gateway with a sliding glass door. The modest patio also has a hammock hanging from the ceiling, which draws attention.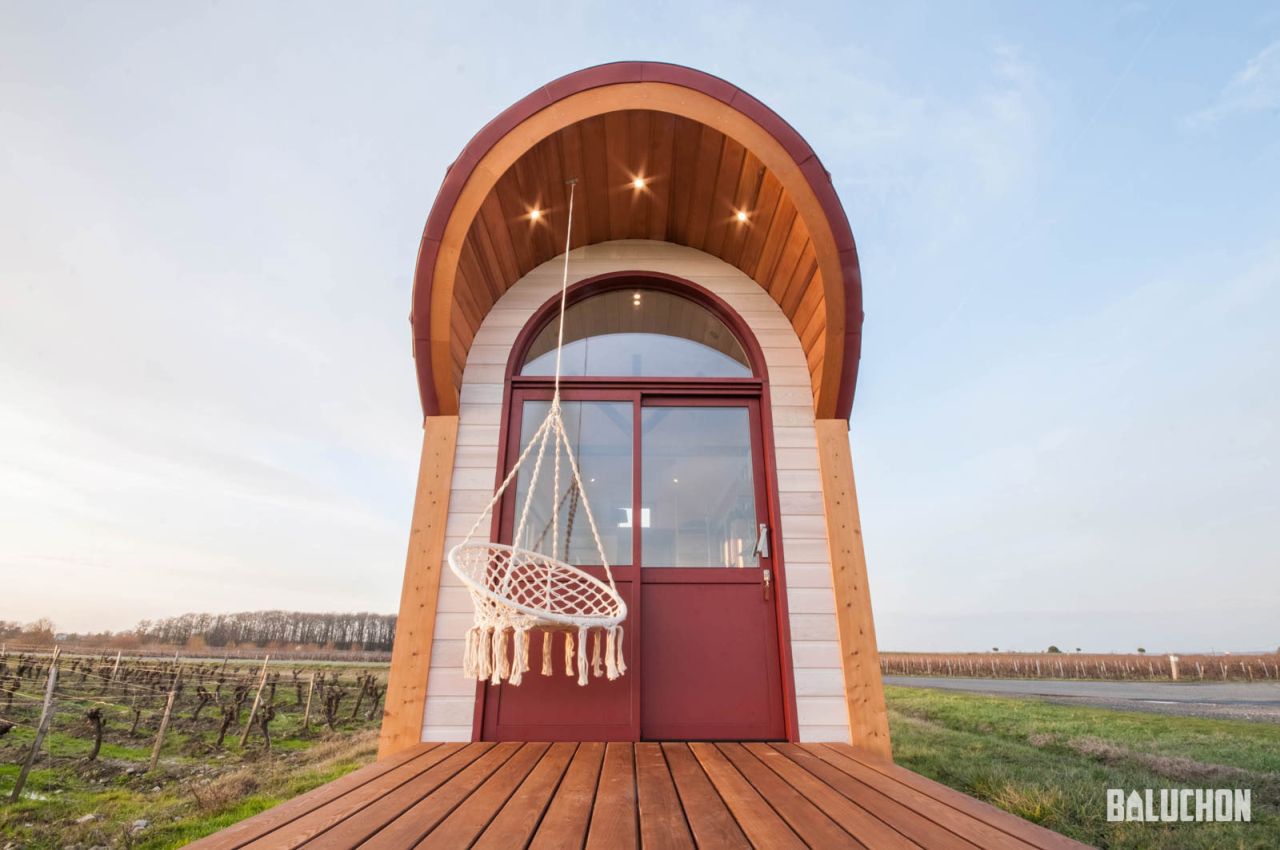 There is a living room, kitchen, and bathroom in the tiny abode. The interior is adorned with a plethora of windows that enable air and light to enter while also providing amazing views of the outside. Starting with the living area, it has a modular couch that stretches to form the mattress and comfortably sleeps three people.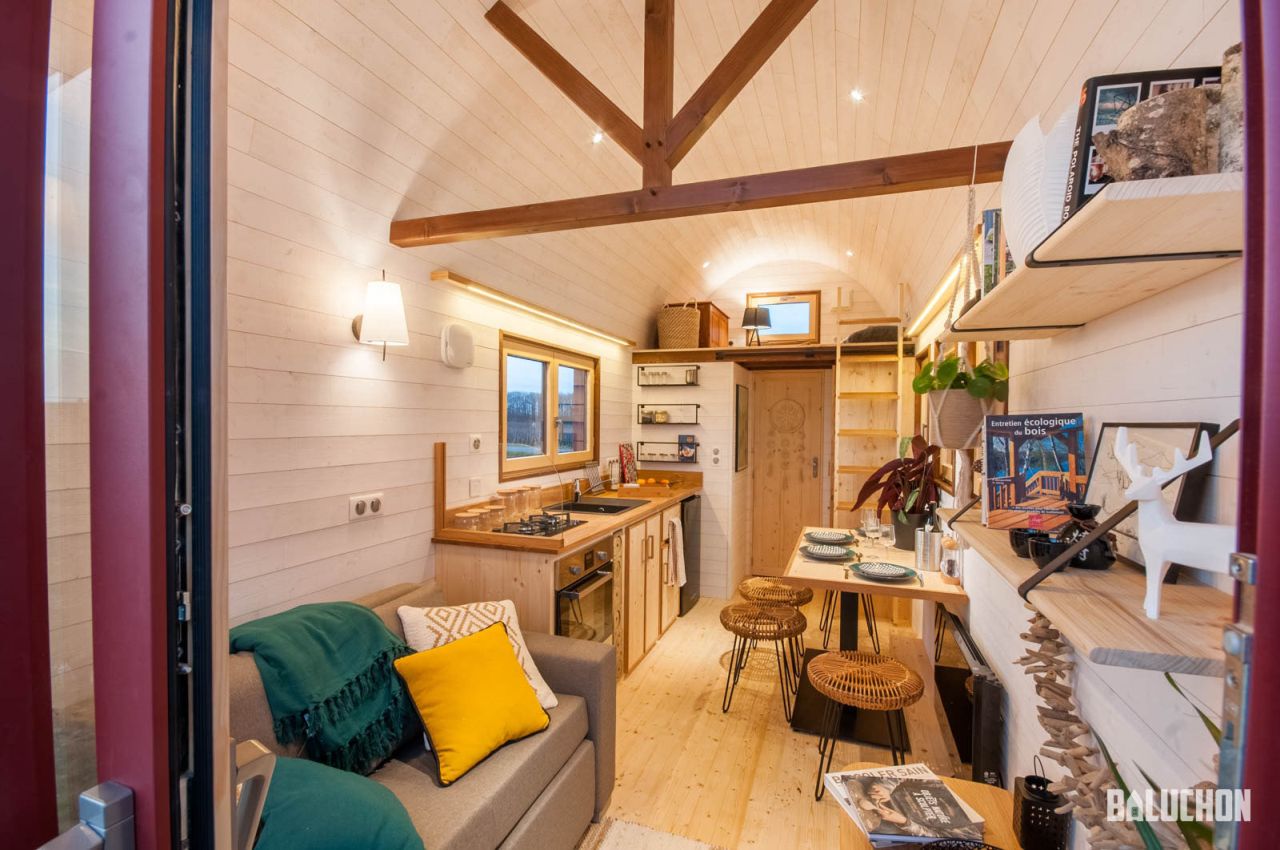 The adjacent kitchen is fully equipped with utilities such as an electric water heater, electric refrigerator, gas cooker, sink with faucet, and an oven. Not to mention a spacious countertop, cupboards, and various storage units integrated into the walls to contain necessities.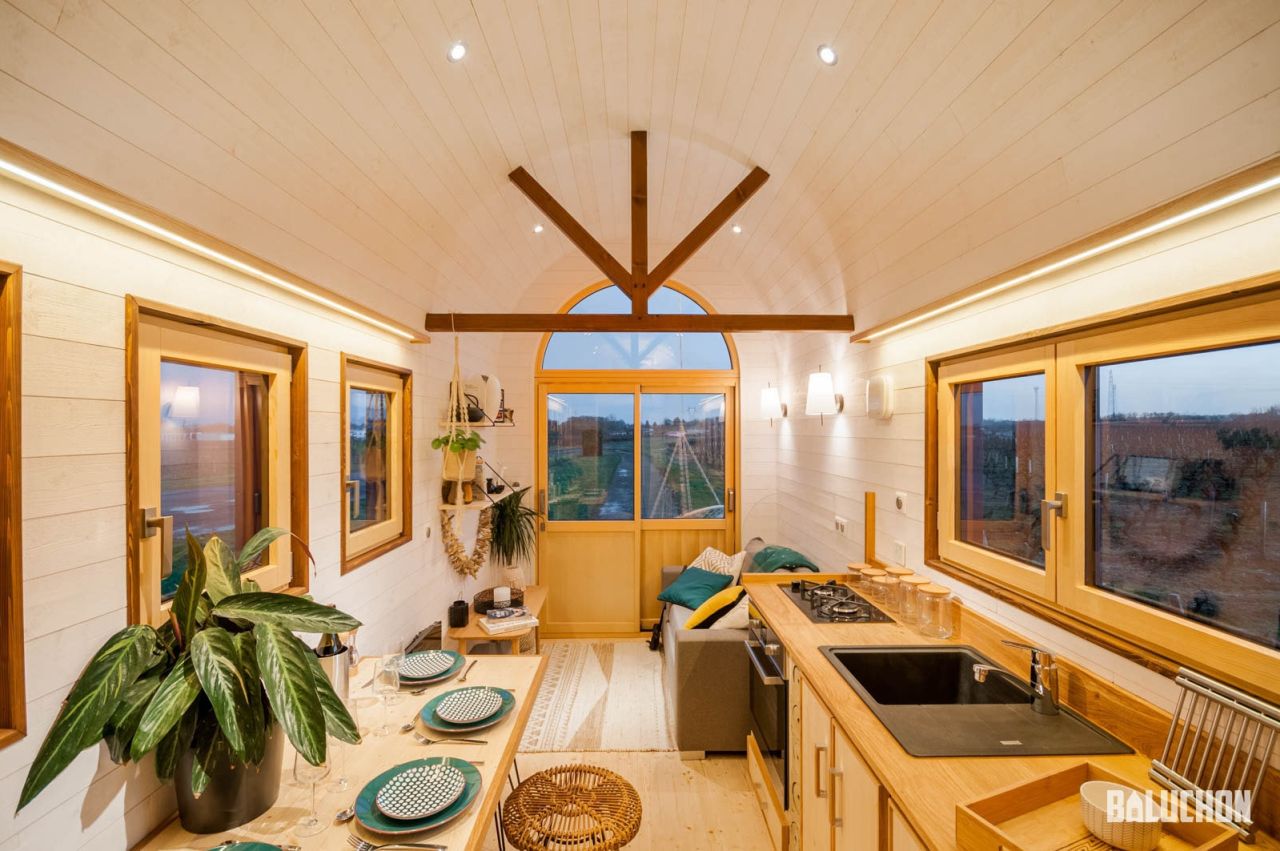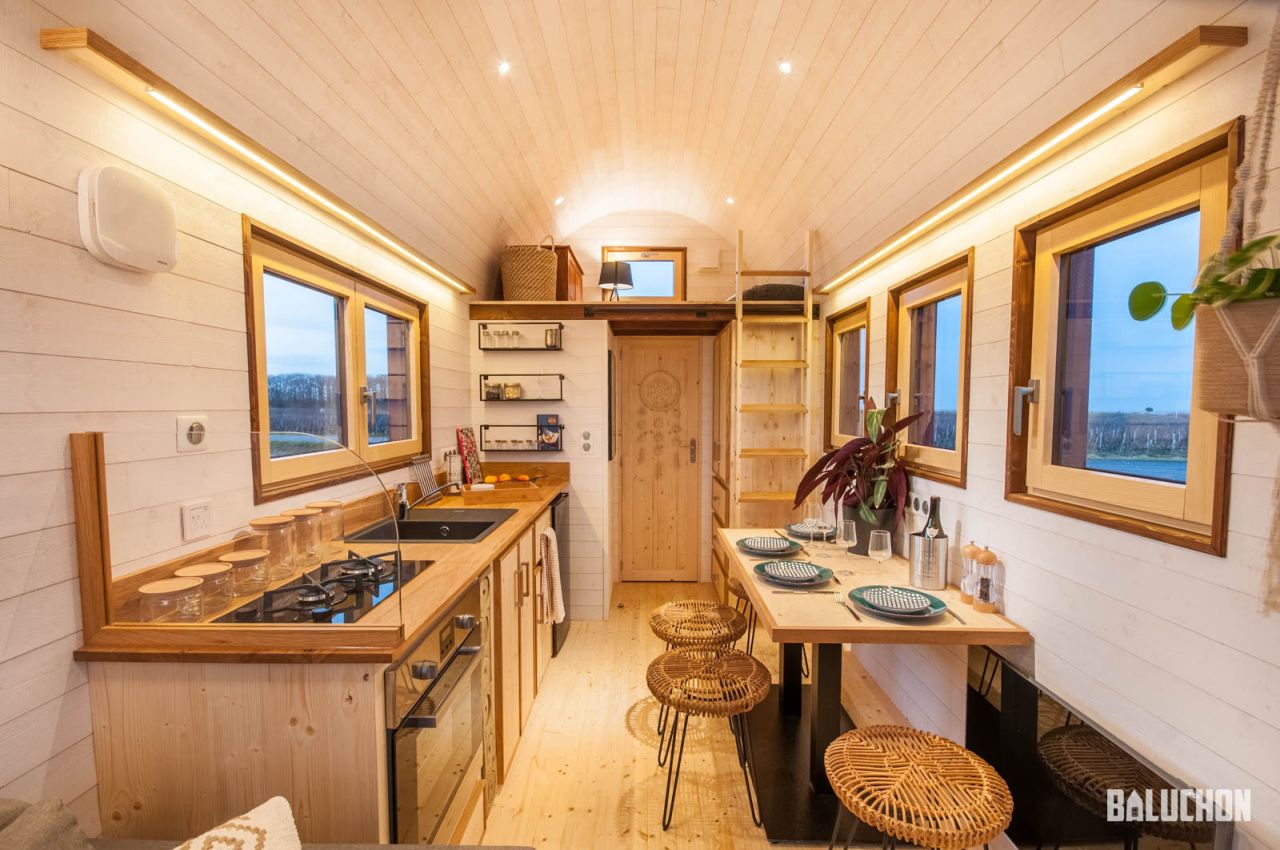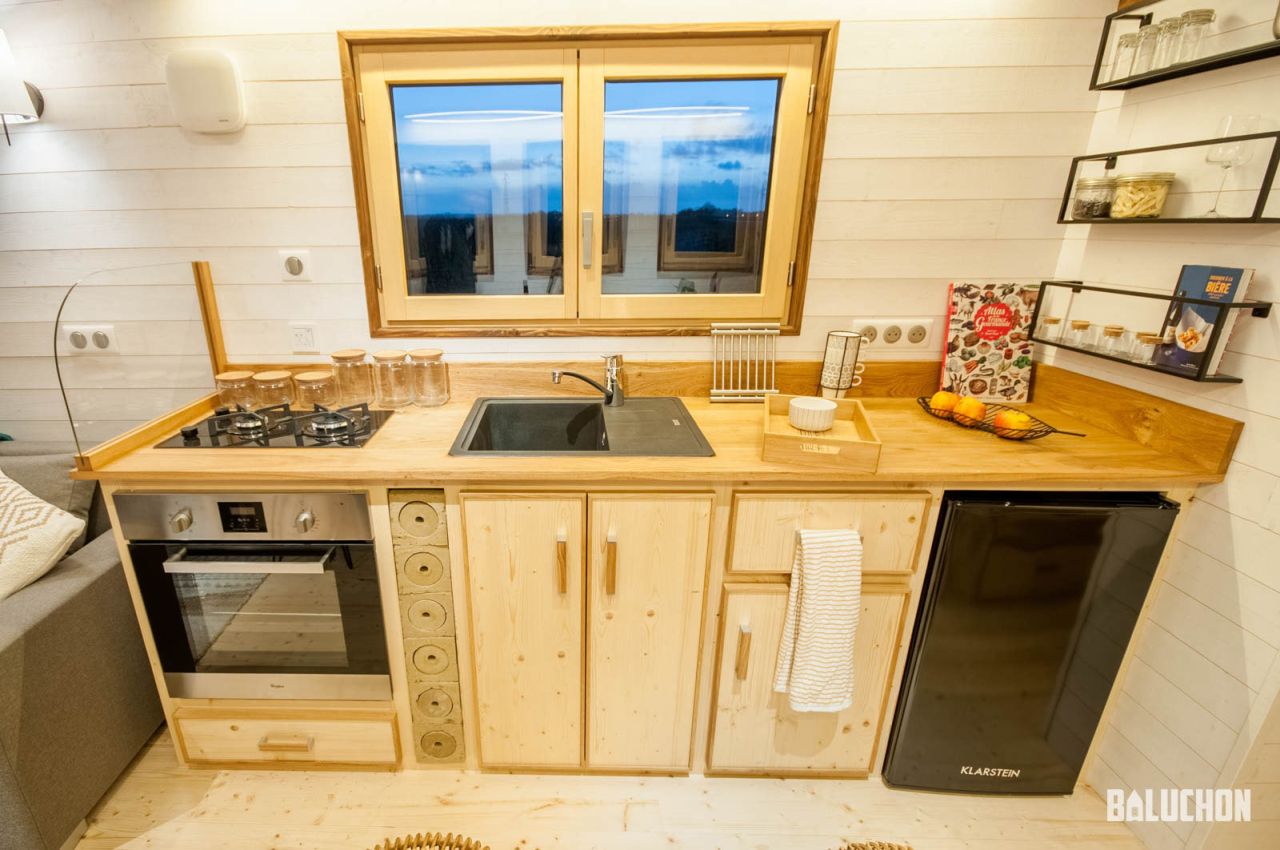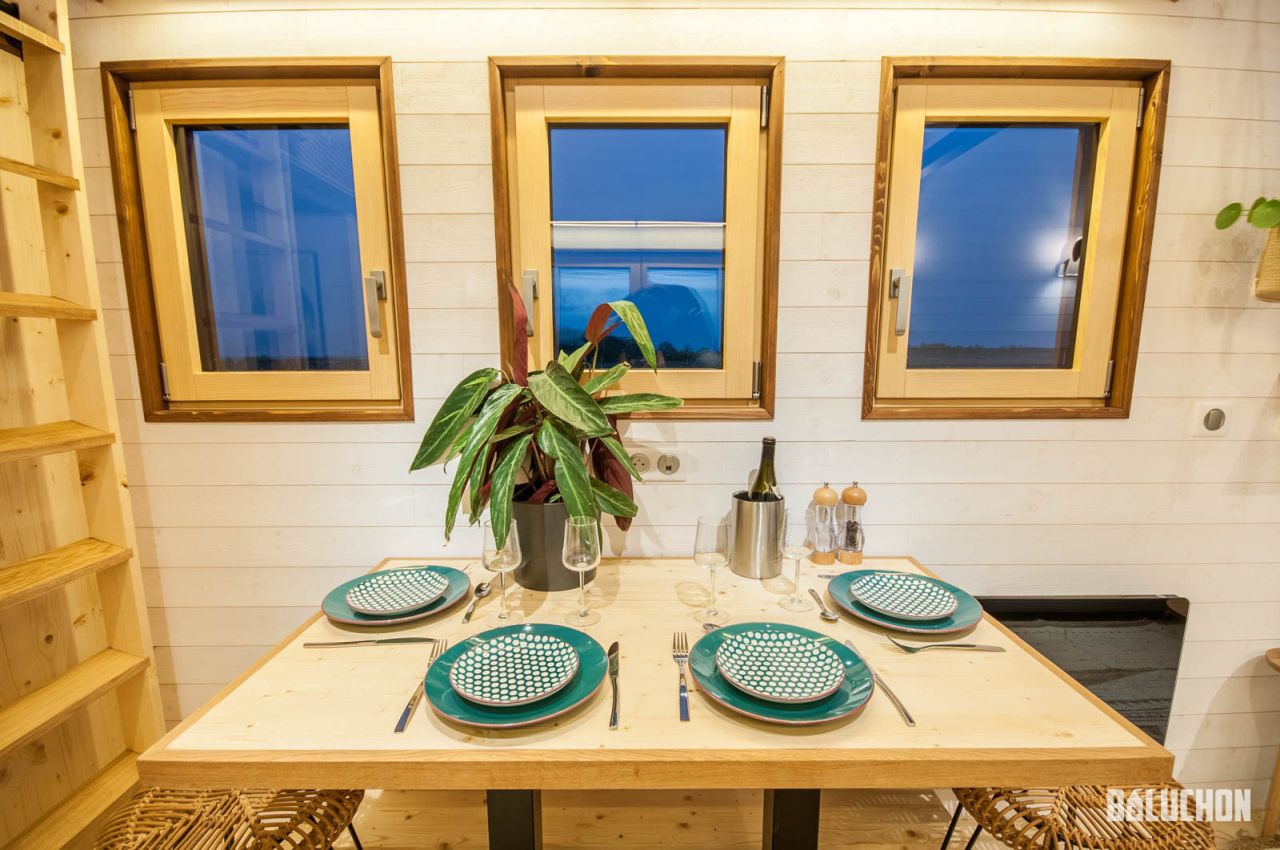 The tiny house also has a loft that can serve as a bedroom or storage space. The loft, which is accessed by a ladder, comfortably beds one person. The Flamenco tiny house bathroom is located beneath the loft and has a toilet, shower, and sink.