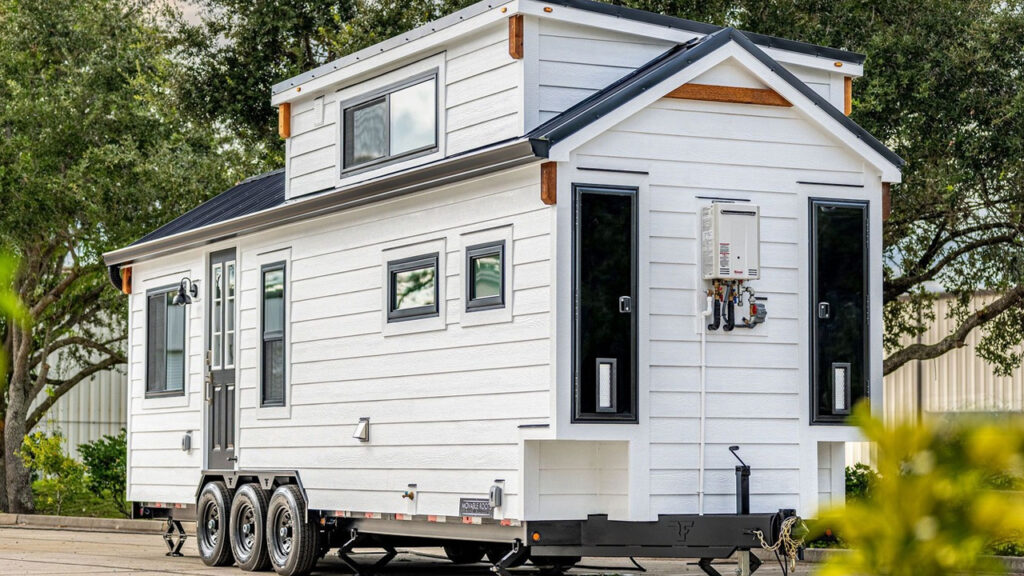 The Movable Roots Tiny Homes have a unique construction idea of tiny homes. They are not one of those companies that would create a model and then sell versions of it. The Florida-based tiny house firm primarily creates custom small houses on wheels and Park Model RVs for full-time living. However, at the request of a client who particularly enjoys their Ward tiny house, they had to breach some rules and make some modest changes to Ward's fundamental shell to create the Farina tiny house on wheels.
"Our intelligent clients spotted the Ward and knew it was the one." "We got the ball rolling and created the brand-new, beautiful Farina on wheels with just a few minor tweaks to our custom Ward home," the business says. The Farina tiny house is 28 feet long, making it smaller than most of Movable Roots' micro houses. However, the reduced size does not indicate a reduction in features.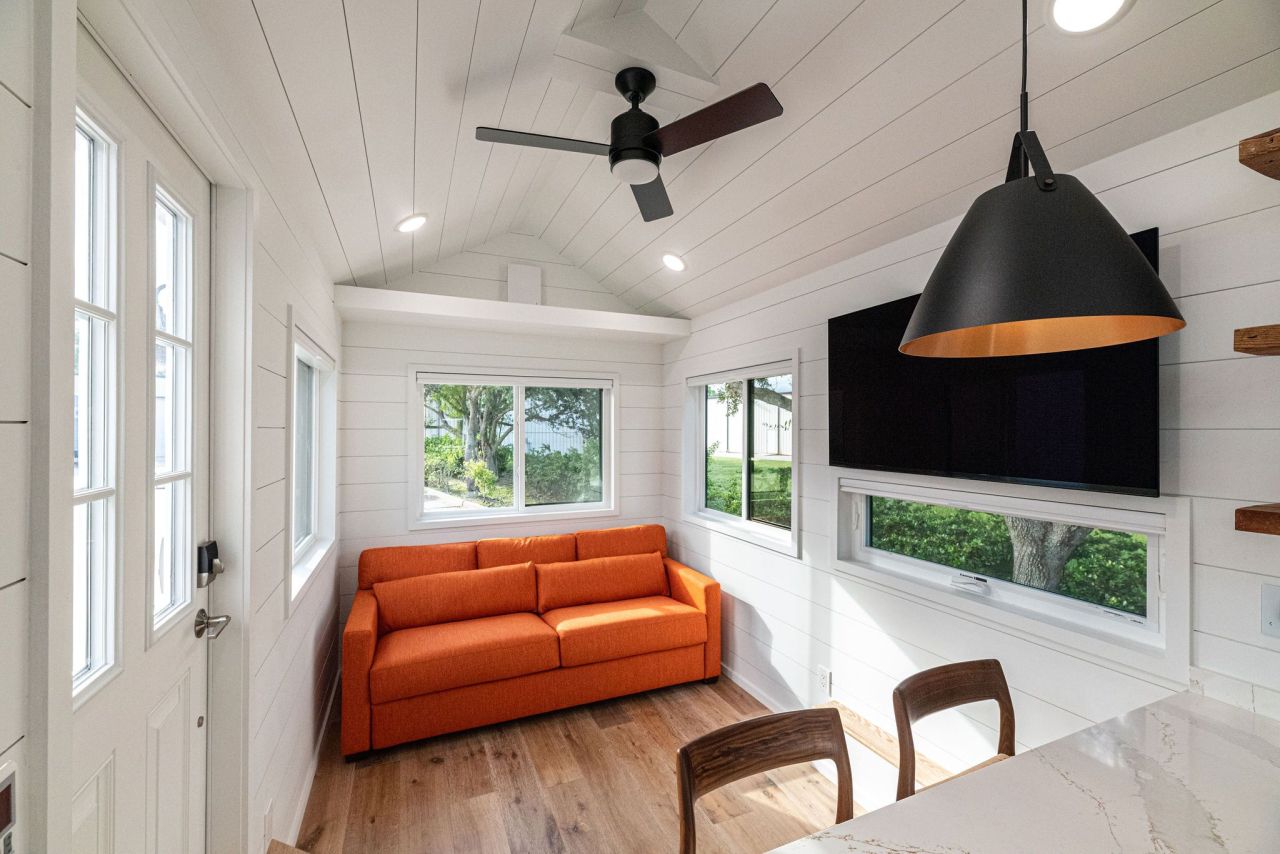 A versatile living area, a loft bedroom, and a spacious kitchen are among the characteristics of the little house. It is built on a triple-axle trailer and has a multitude of windows that allow air and light into the interior. When you walk in, you'll be greeted by a large living area with an orange couch/sofa. What's remarkable is that a sofa can easily transform into a full-size bed and sleep a couple. A wall-mounted television in the living room will keep you occupied even on the dullest of days.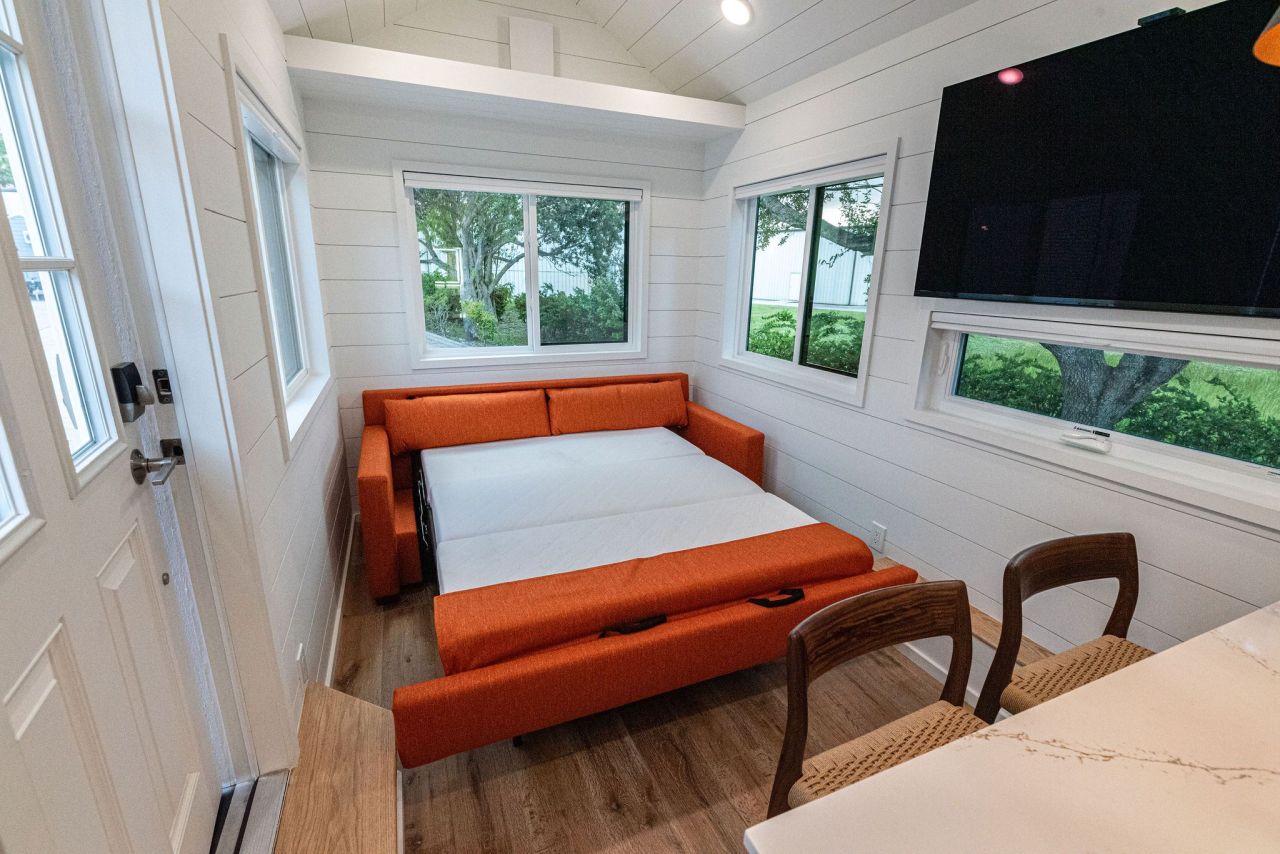 The kitchen is next. It has a countertop that acts as a dining table, as well as two chairs around it. A sink with a faucet and a stove are built into the countertop. A refrigerator and an oven are also included. Not to mention a good number of cabinets and shelves in the kitchen for storing goods and utensils.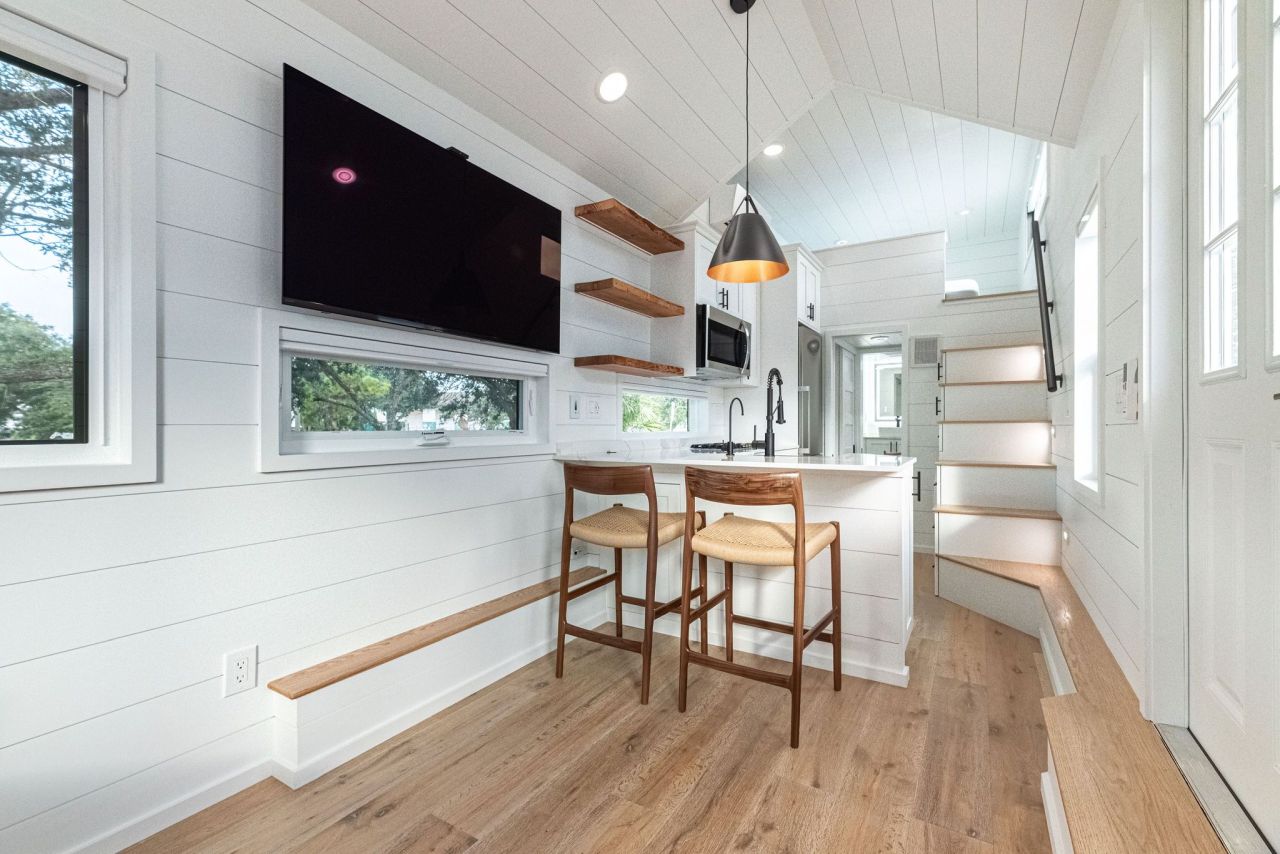 A little gallery leads to the tiny house's study area and bathroom. The miniature house, which includes a desk and a chair, provides a dedicated location for your children to study. This exact location can also be used as a home office. Finally, there is a bathroom with a shower glass door, toilet, and vanity.
If you're wondering where the washer/dryer is, Movable Roots has hidden it behind a storage-integrated stairway that leads to the tiny house's loft bedroom. The loft bedroom, which has a double mattress, accommodates two people and has a slew of windows to let light in, keeping the space bright and airy.
Visit the company's official website for more information on the Farina tiny house.