**Willing to consider reasonable offers**
Live in your dream house with the freedom of mobility and all the comforts of home! This tiny house was built to be versatile and to fit your needs with simple modifications.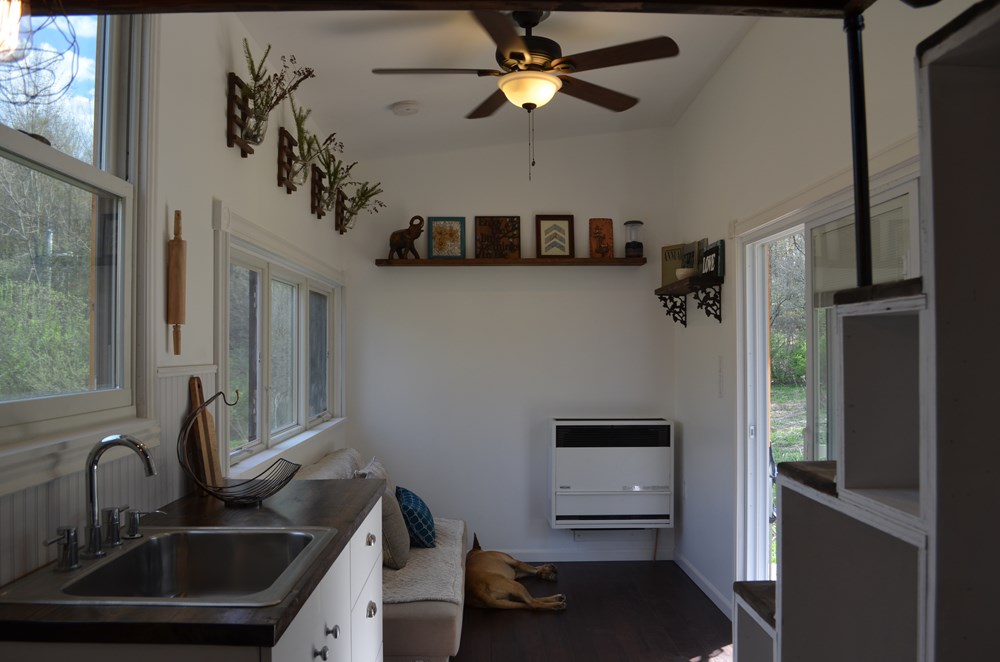 Whether you want to go off-grid, hook up to electric and water like an RV, or establish more permanent roots this is the house for you! This one of a kind tiny house is 8.5 feet by 13.5 feet and is 25 feet long so it can towed behind your truck.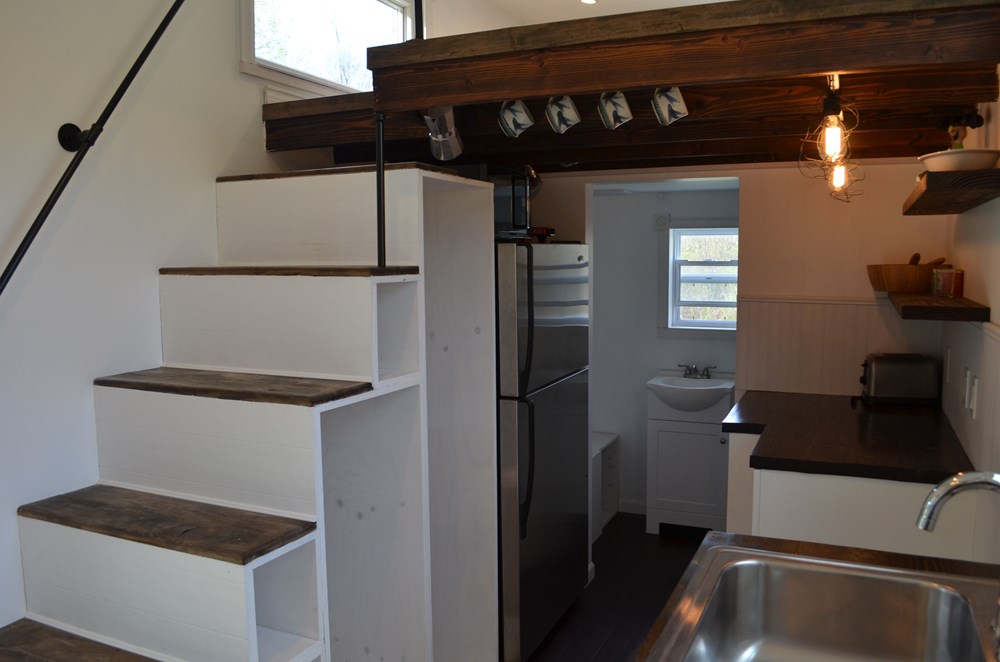 It hosts a loft which can accommodate a king size mattress. The kitchen cabinets are custom hand made with lots of room for storage.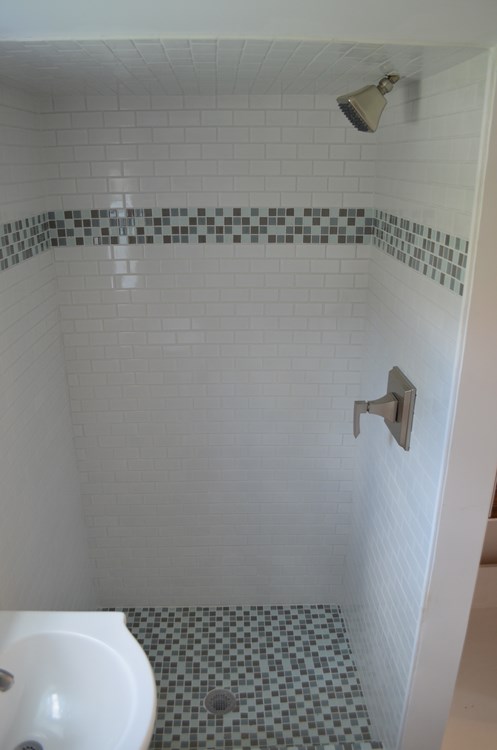 The bathroom features a spacious tiled shower, sink and a composting bucket toilet. With some simple modifications it can be adjusted to your suit needs.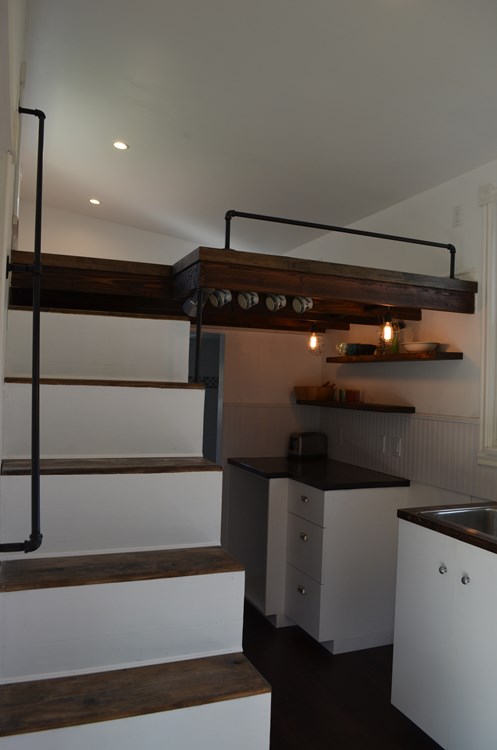 The stairs are also custom hand made which offer a lot of storage. It has a 20,000 BTU Williams propane heater which only takes minutes to warm up the whole house. We built a deck which is easily detached.
Contact seller here.