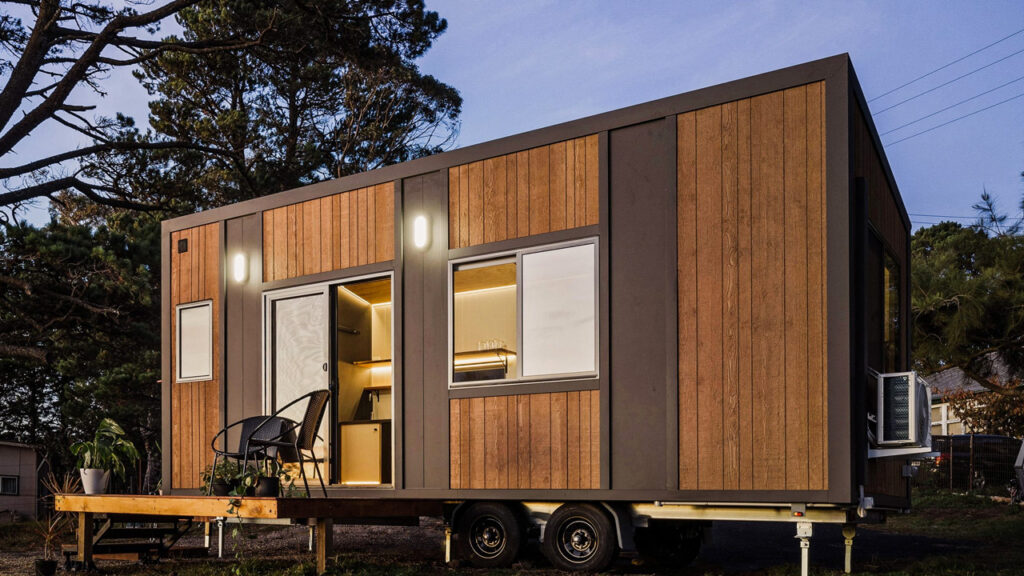 Tiny Mobile Australia is one of the most affordable tiny house builders. The $95,000 Joey LX tiny house on wheels, for example, is a solar-powered home with a beautiful open-floor plan. The Joey LX small house is a beautiful home for a traveling couple or lone traveler, with a hardwood exterior and deck for tenants to enjoy the great outdoors.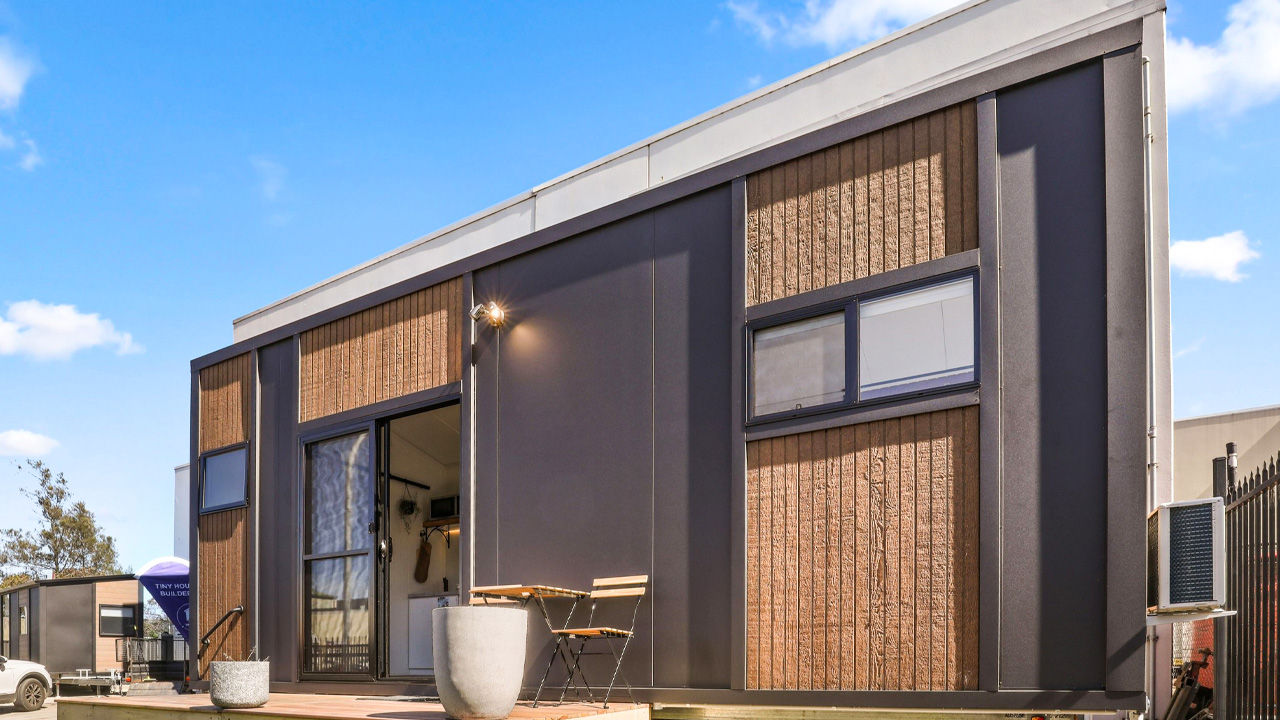 The light-filled interior is furnished with high-quality materials and modern conveniences. Despite its basic appeal, the little house has excellent standards and is ideal for Australian conditions. Front sliding glass doors open into a light-filled kitchen area.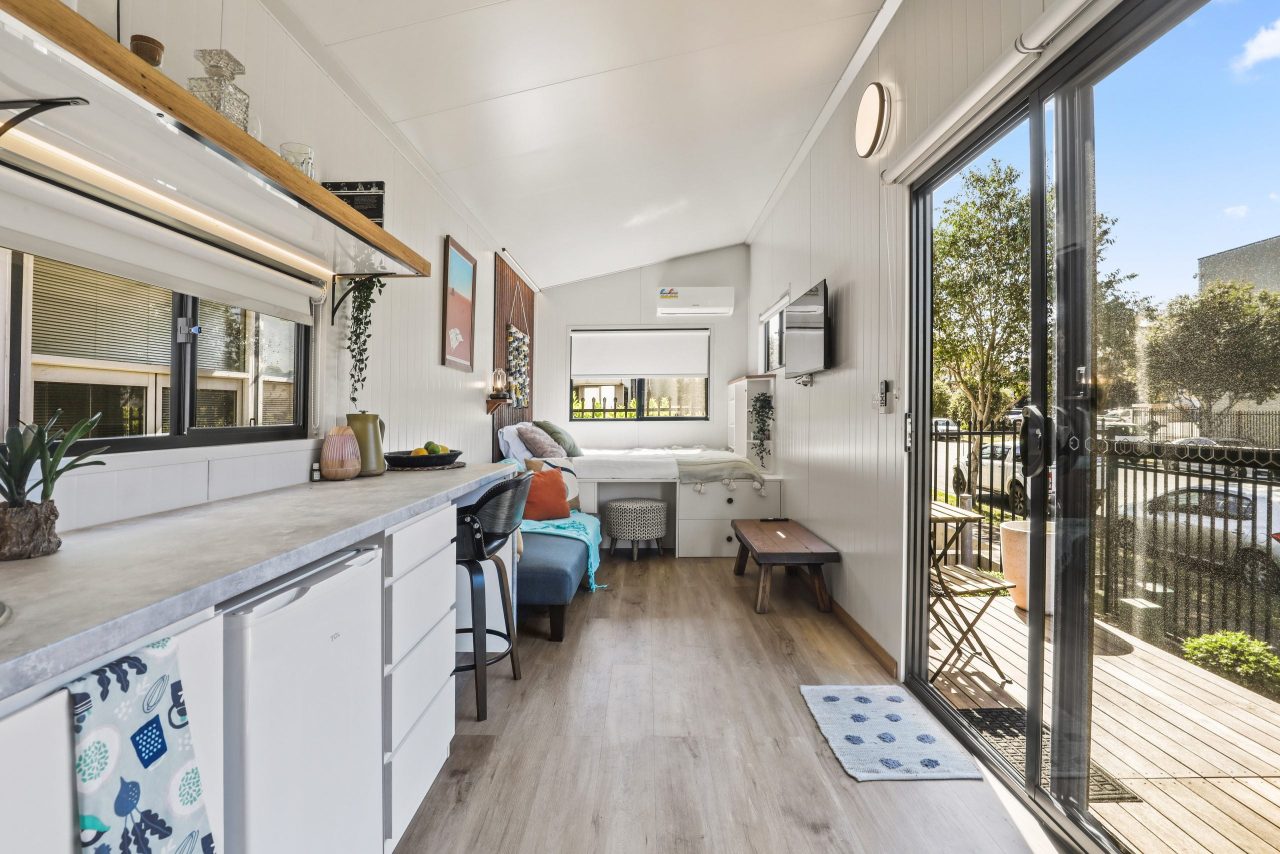 A bench top, cupboards, a sink, an overhead shelf with LED lighting, a refrigerator, granite countertops, and a microwave are all included in the kitchen. There is no integrated cooktop, but there are power outlets for an electric cooktop, coffee maker, and other appliances. Following that is a workstation with storage underneath the counter for a chair.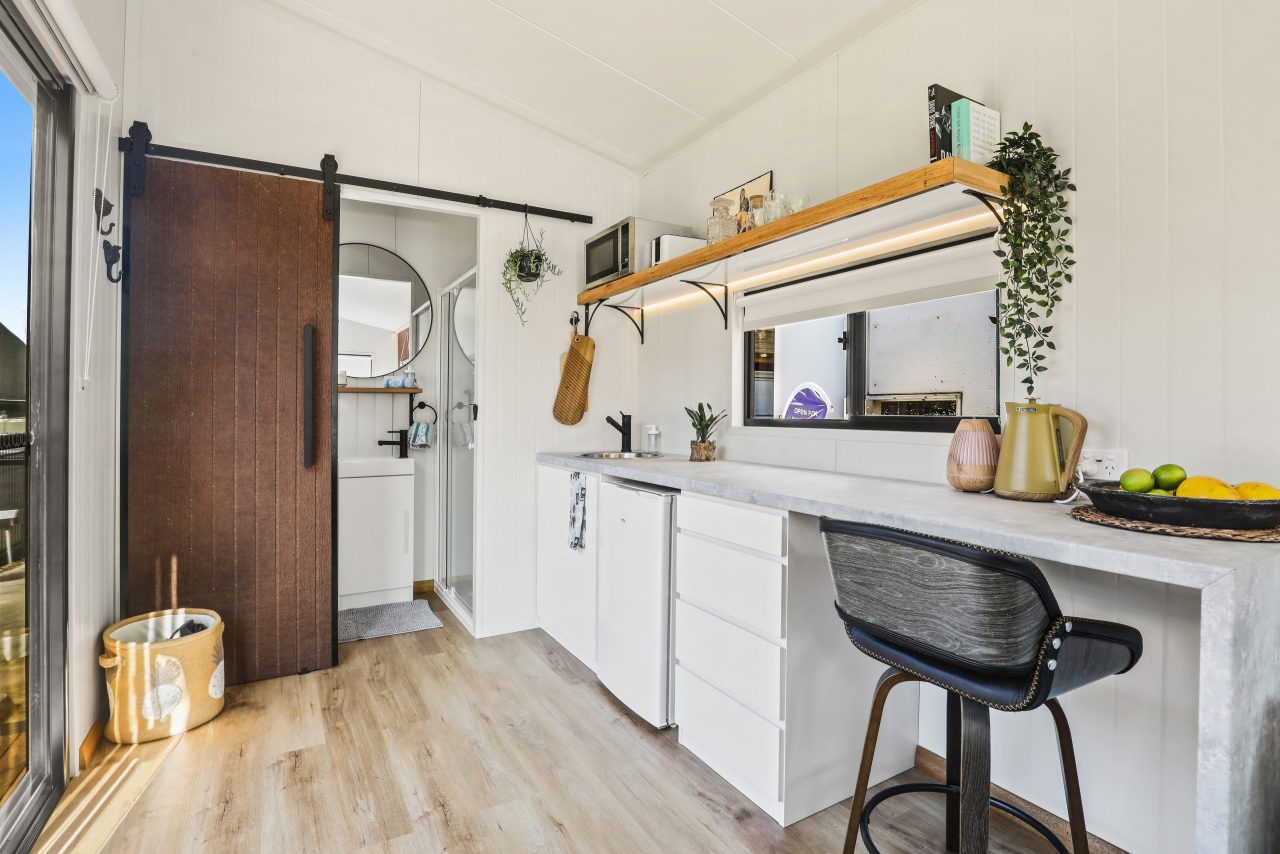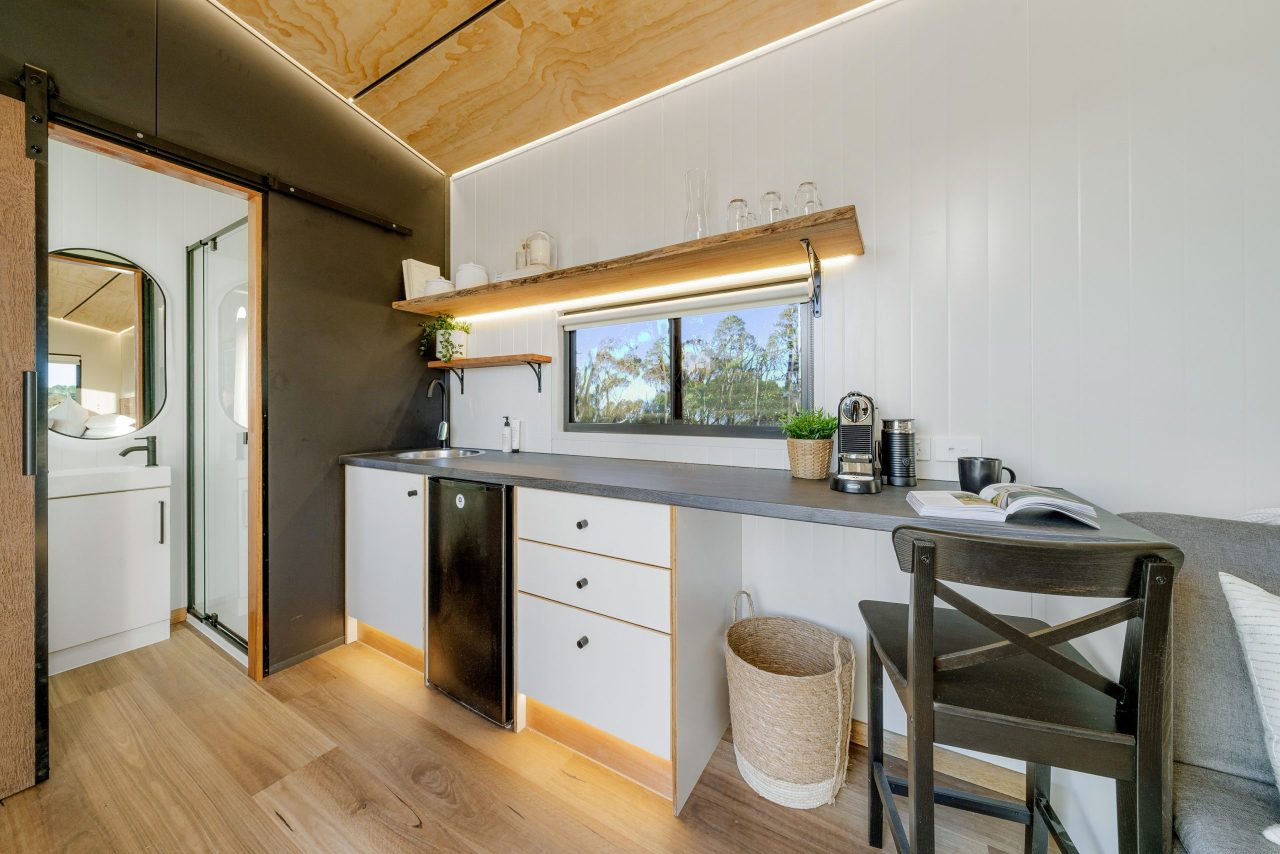 A large restroom is located on one side of the kitchen. There is a shower cubicle, vanity sink, and toilet in the bathroom.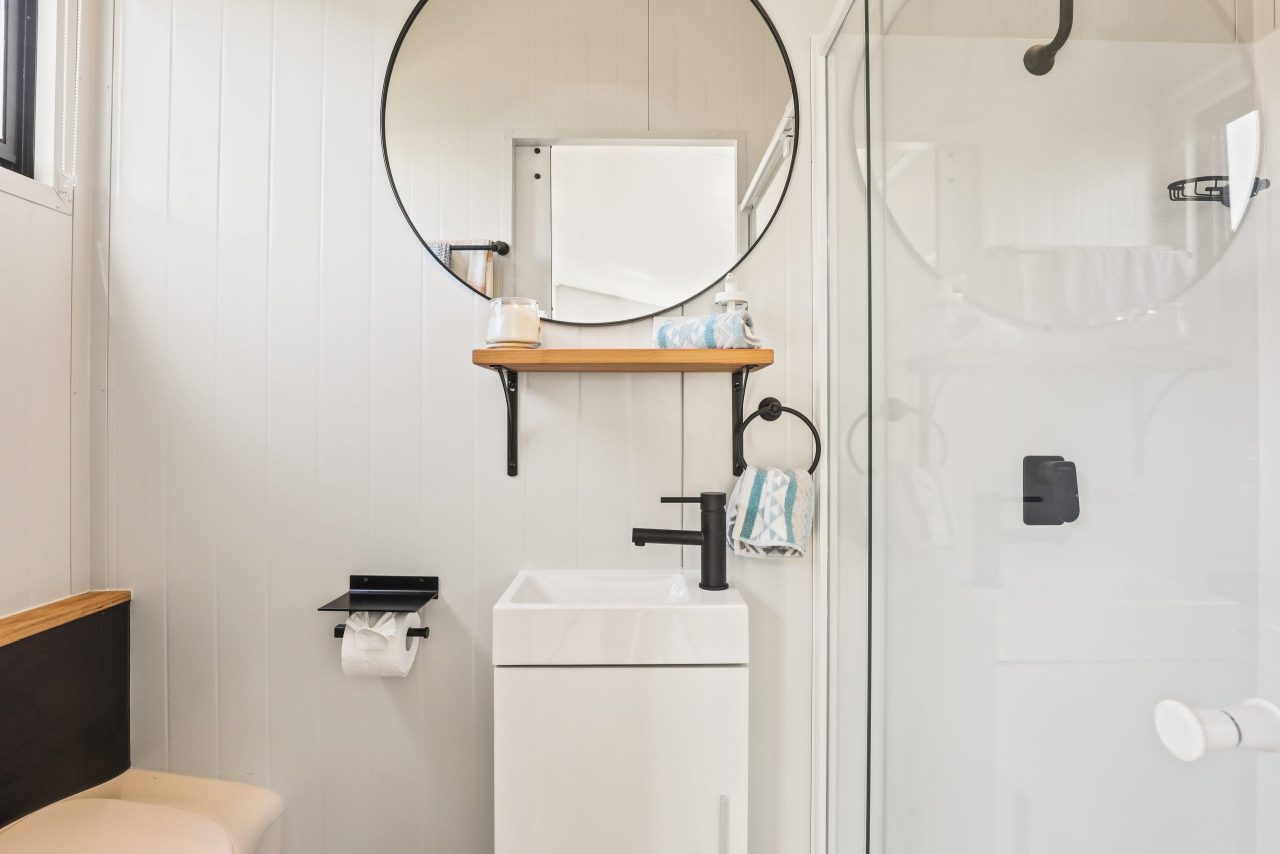 A living area with a couch bed is located on the other side of the kitchen. A bench is positioned opposite the couch, with a television put on the wall above it.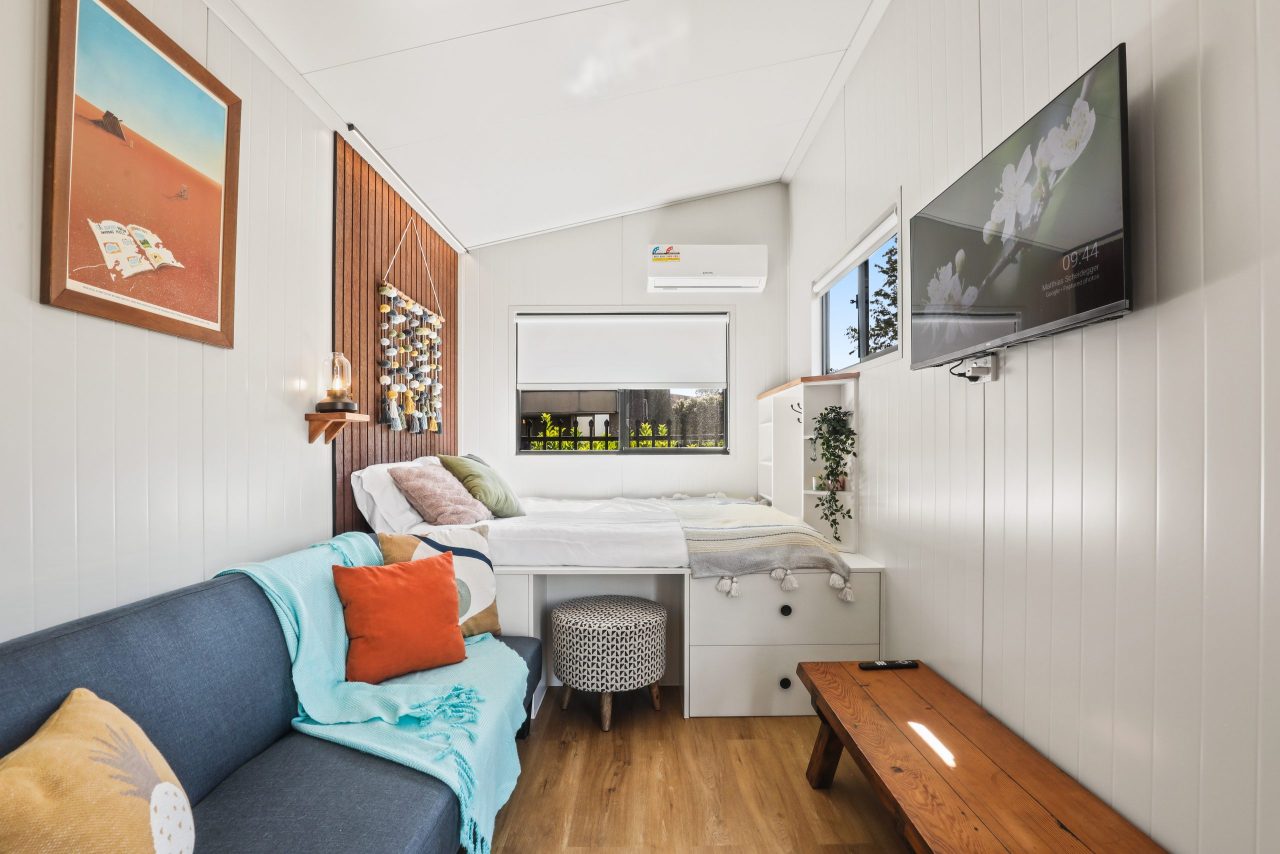 At one end of the house, there is a queen-size bed. A coat closet and an accent wall are installed behind the bed. There's plenty of room beneath the bed for storage and a pouf.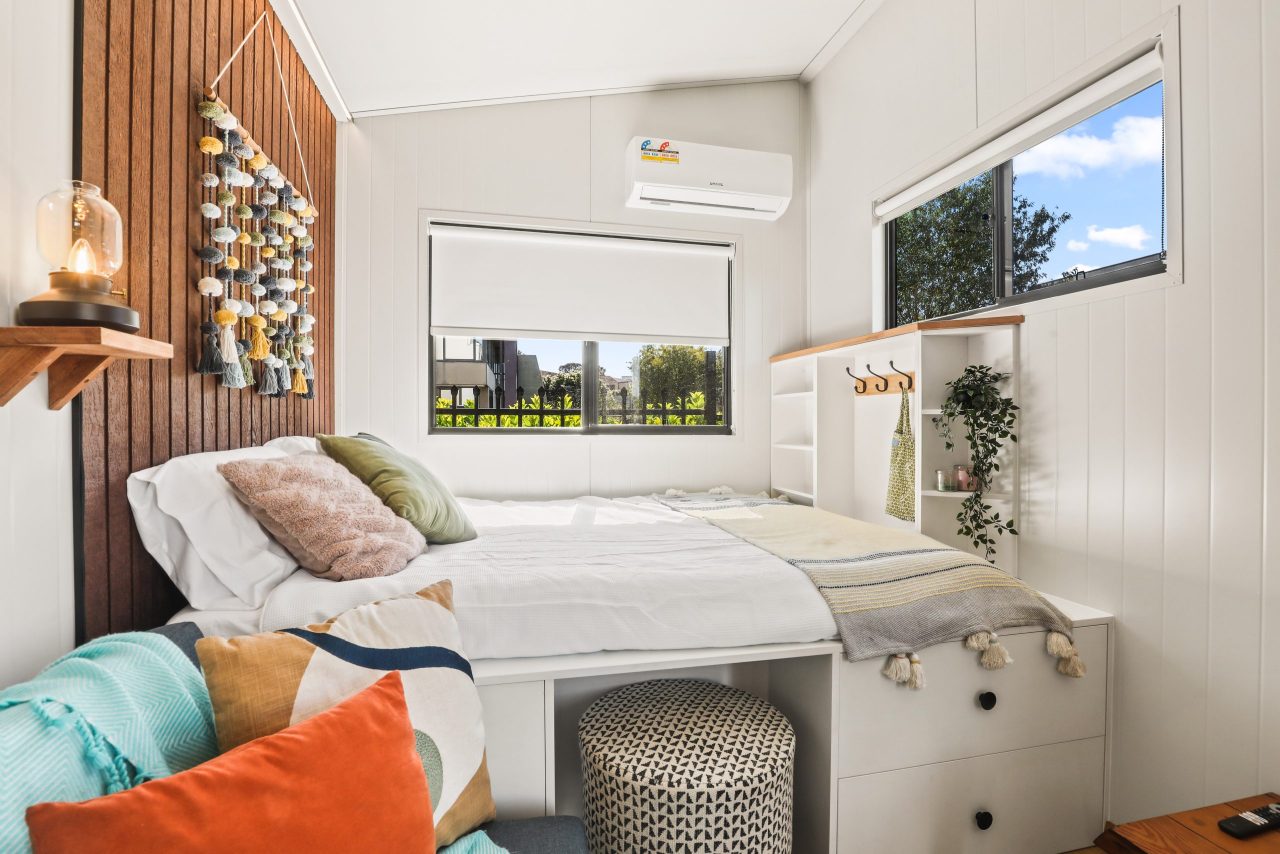 In a solar-system-packed design, the Joey LX tiny house costs $95,000. However, for an additional cost, the compact residence can be built with more off-grid capabilities and better comforts.