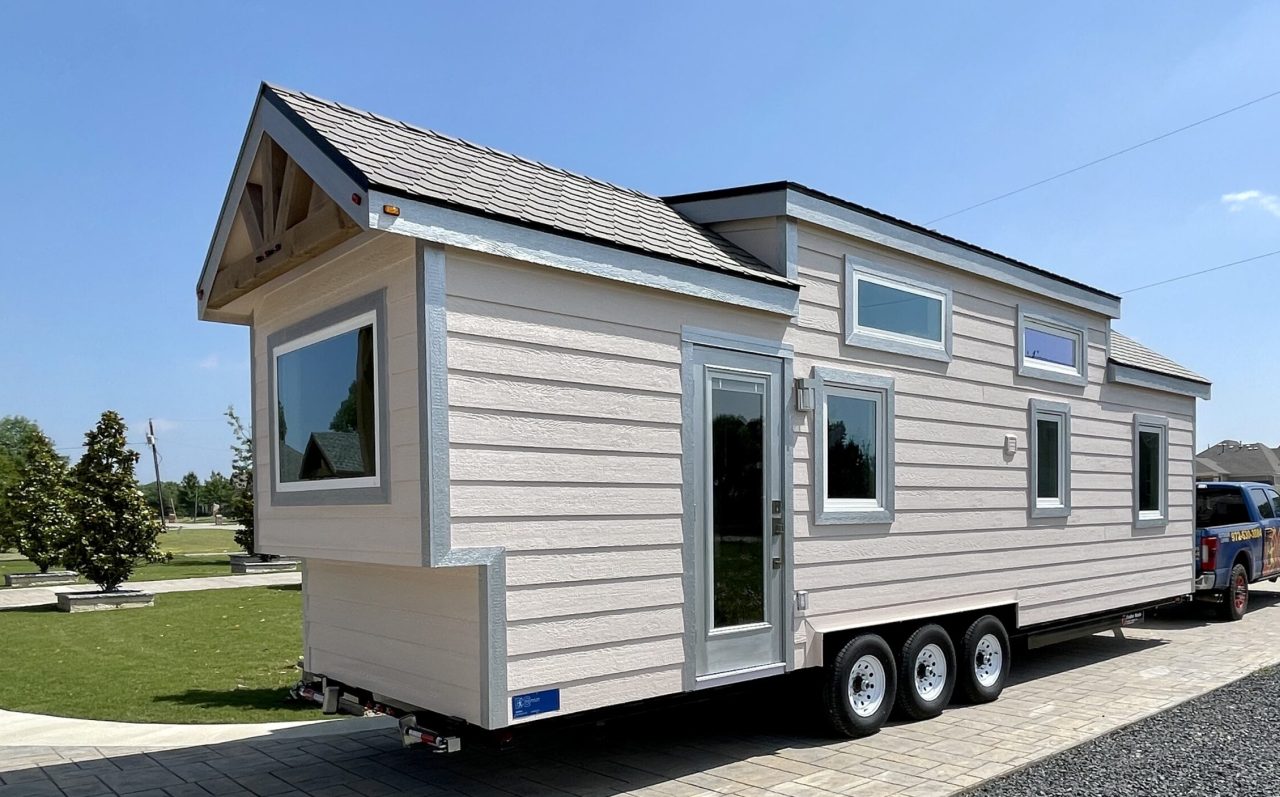 Decathlon Tiny Homes, situated in Texas, is driven by the desire to provide you with the best product you've ever purchased, and their collection of tiny houses fails to disappoint. Models by Decathlon Tiny Homes are mostly inspired by the Greek gods Zeus, Poseidon, and Athena. The 32-foot-long Emerissa tiny house on wheels is one of its largest Poseidon models, with a stunning layout filled with deep blue details. The tiny mobile is constructed on a 32-foot bumper pull trailer with a three-section roof design (gable, hip, and gable).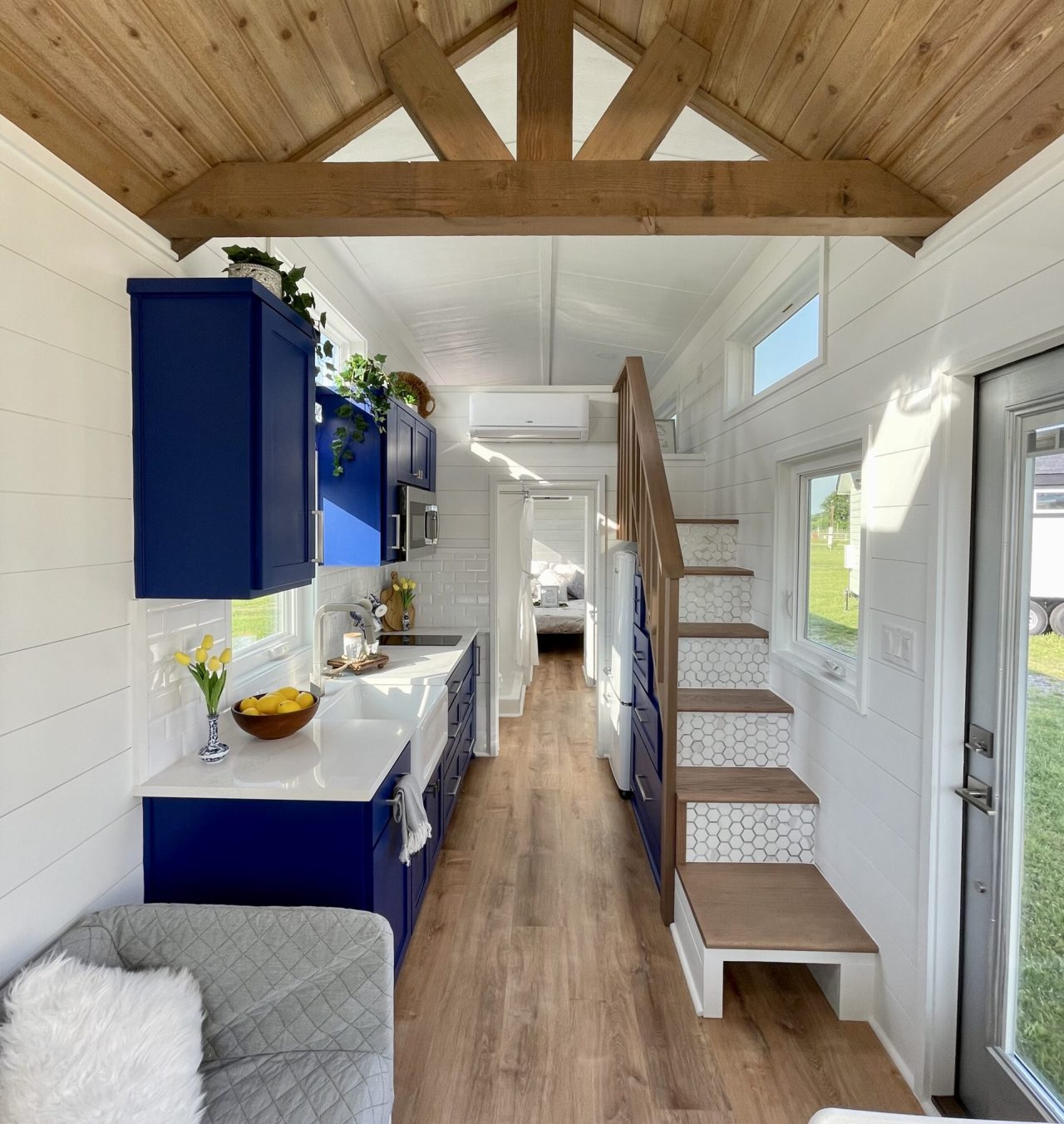 The Emerissa tiny house, with its sleek siding outside painted in beige, packs a punch on the interior. The living area, which has a sofa, a bay window, and a small dining table for two, is accessed by an outswing door. If you install a skylight opposite the sofa, you can gaze up at the stars while watching television.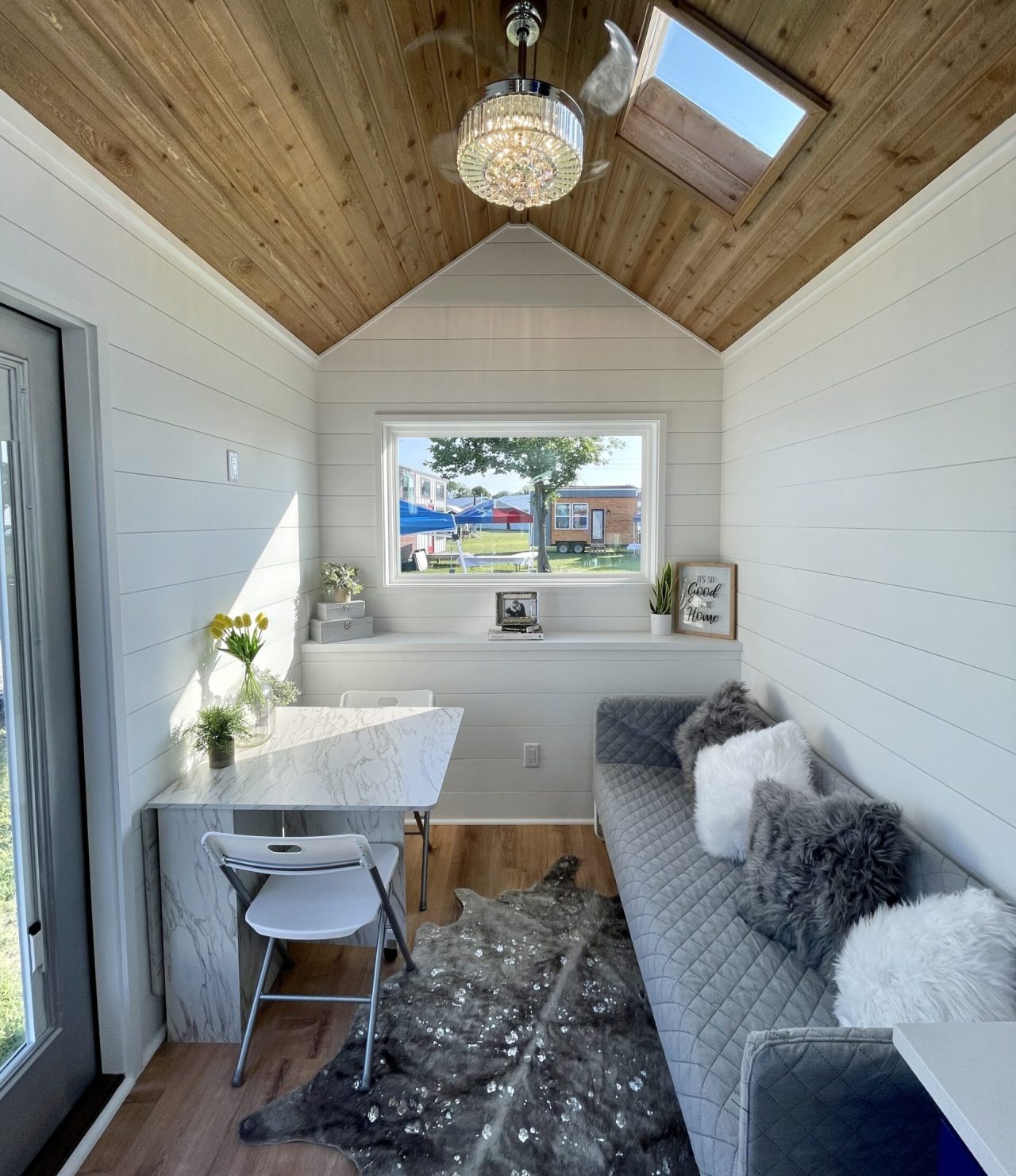 The kitchen follows, followed by a storage-integrated staircase leading to the loft bedroom. The loft bedroom is located in the hip section of the home. Because to the surrounding windows, it is light and well-ventilated. Its king-size space can accommodate 2-3 persons.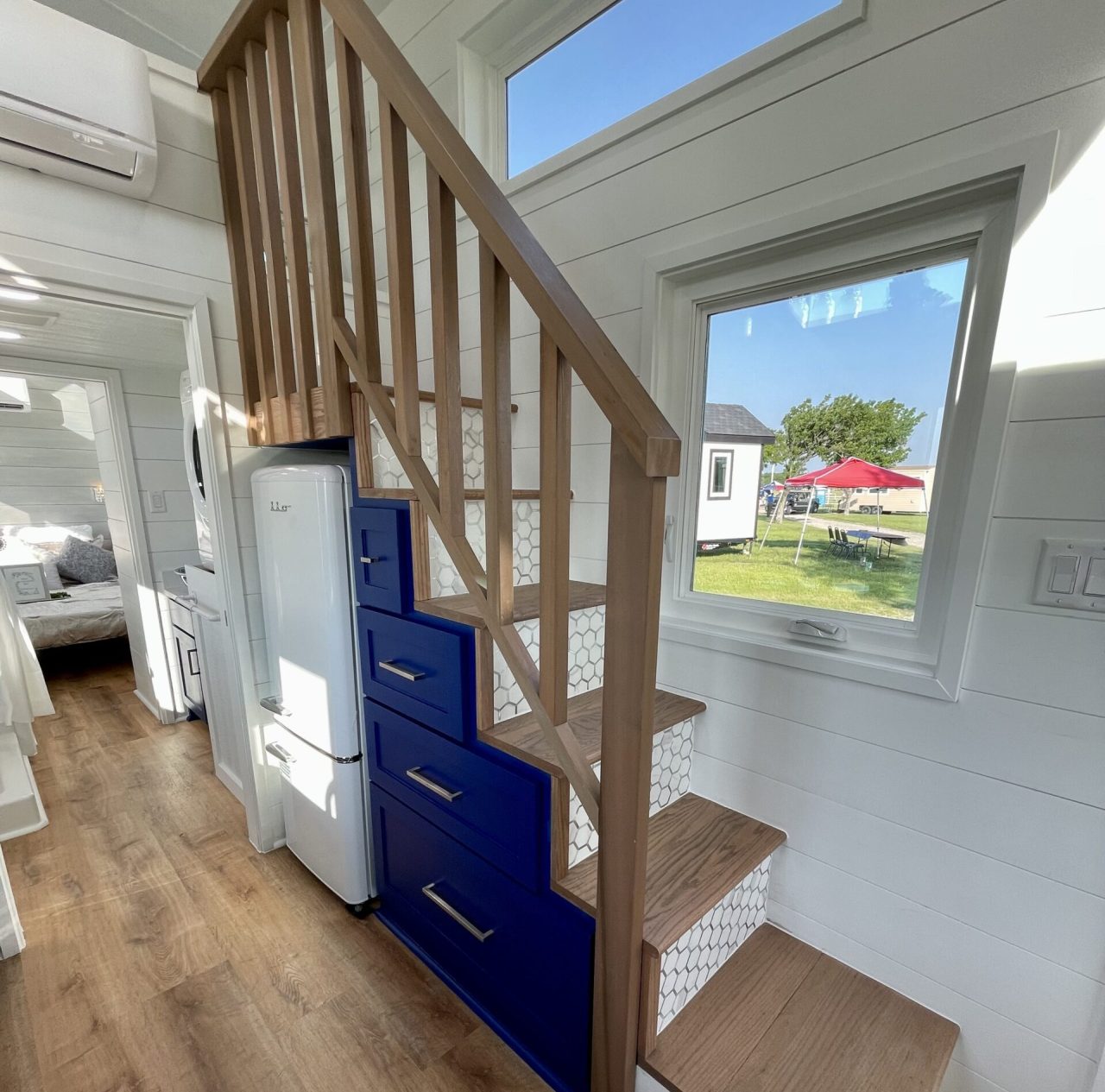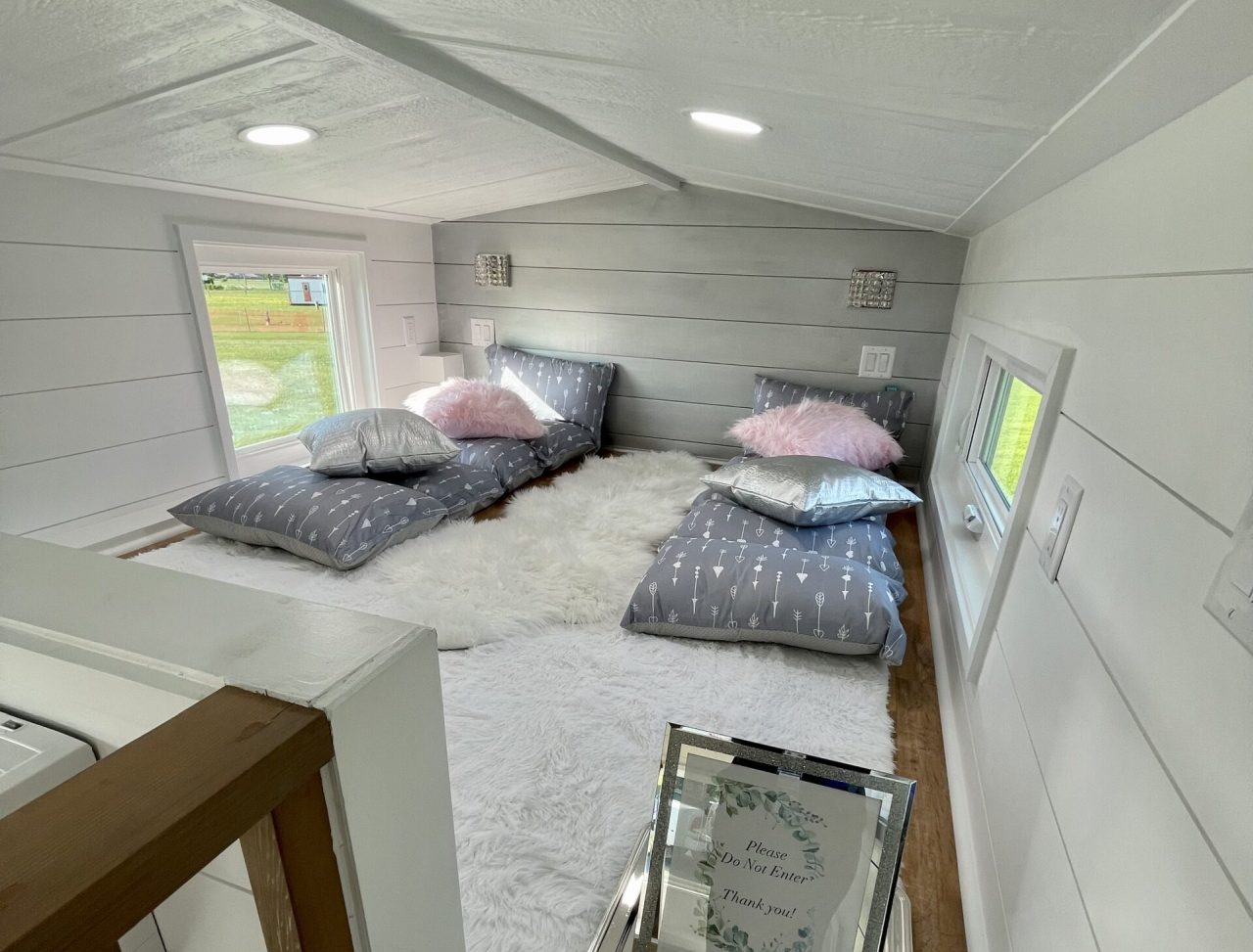 The kitchen is accented with a bright blue color that contrasts with the otherwise neutral décor. It has white butcher block worktops, a tile backsplash, a sink, a two-burner cooktop, a microwave, as well as overhead and under-counter cupboards. A refrigerator is situated under the stairs opposite the cooking part, along with blue drawers for storing cooking materials.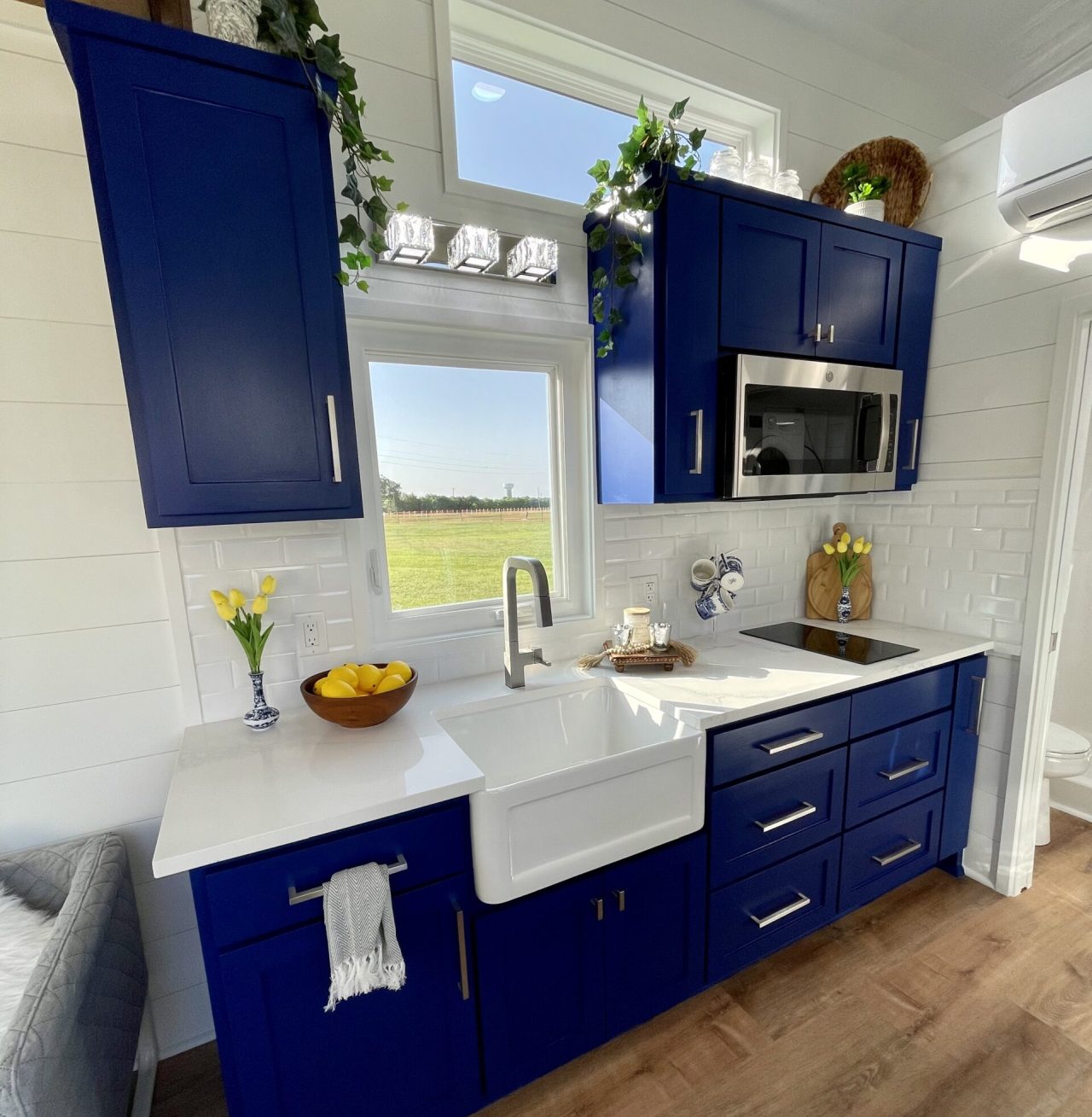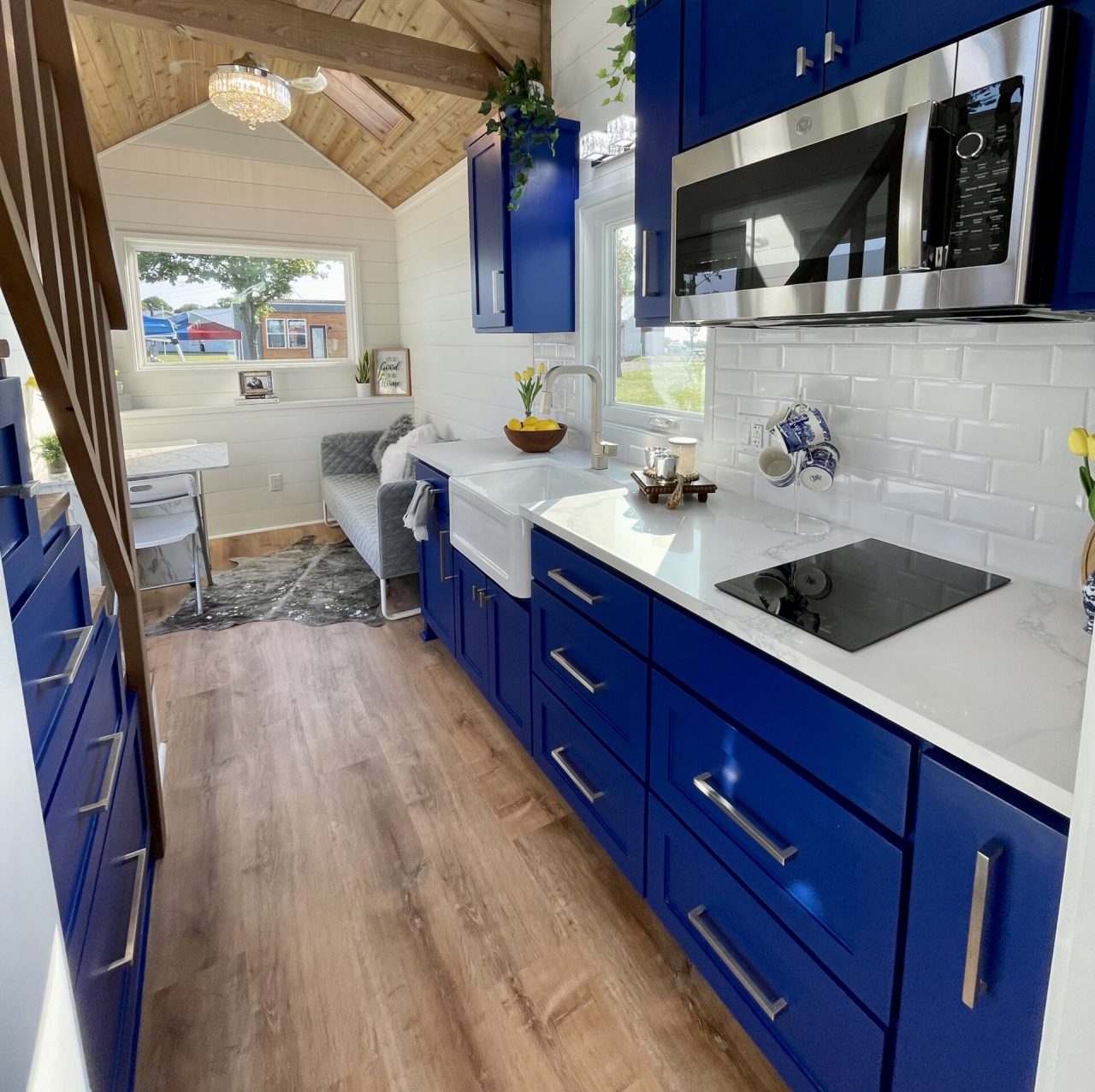 A walk-through bathroom is positioned past the kitchen. A regular flush toilet, dual-threshold shower, vanity sink, 30-gallon water heater, and stackable washer/dryer unit are included in the bathroom. It also draws attention to the deep blue elements that appear throughout the layouts.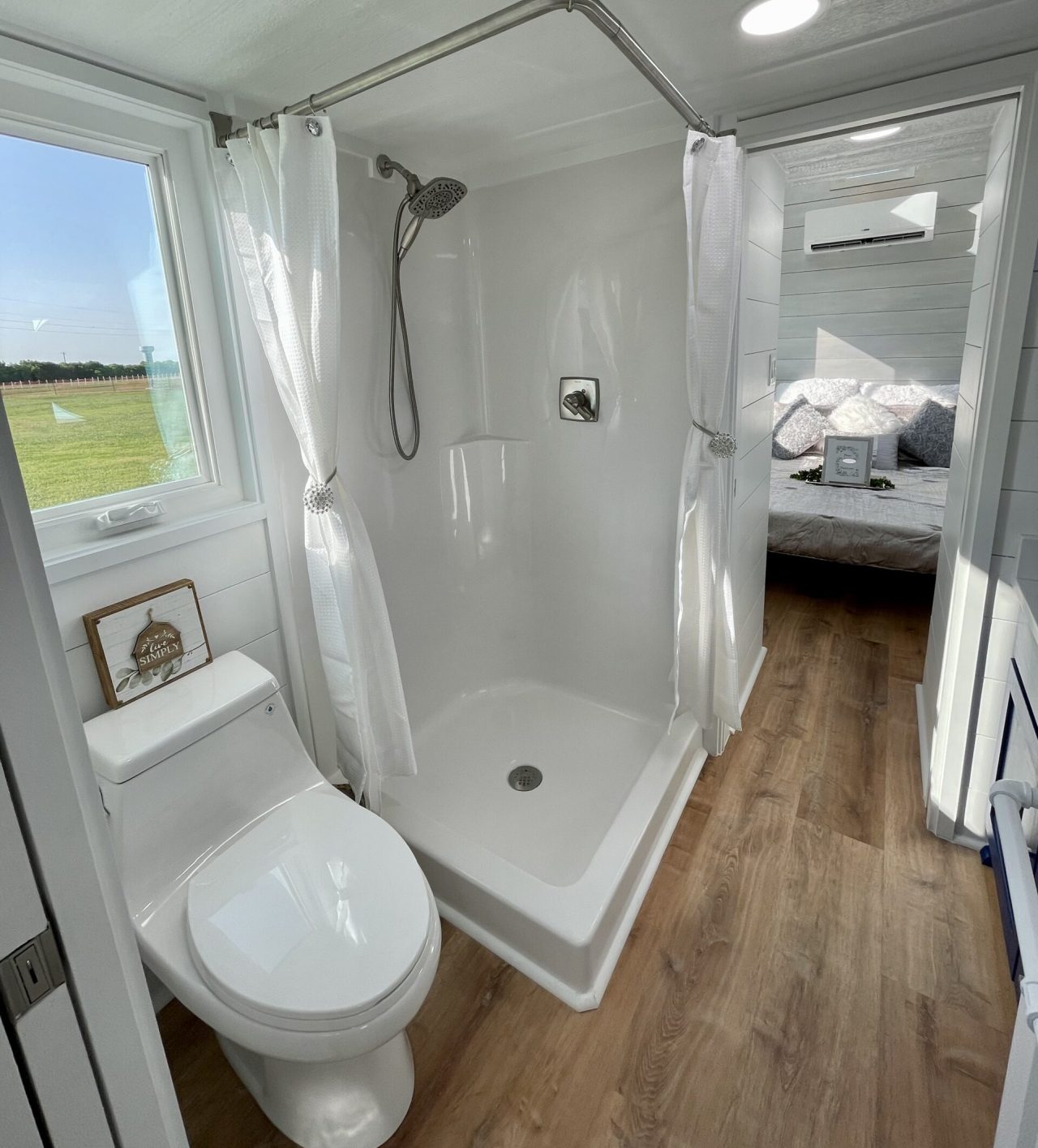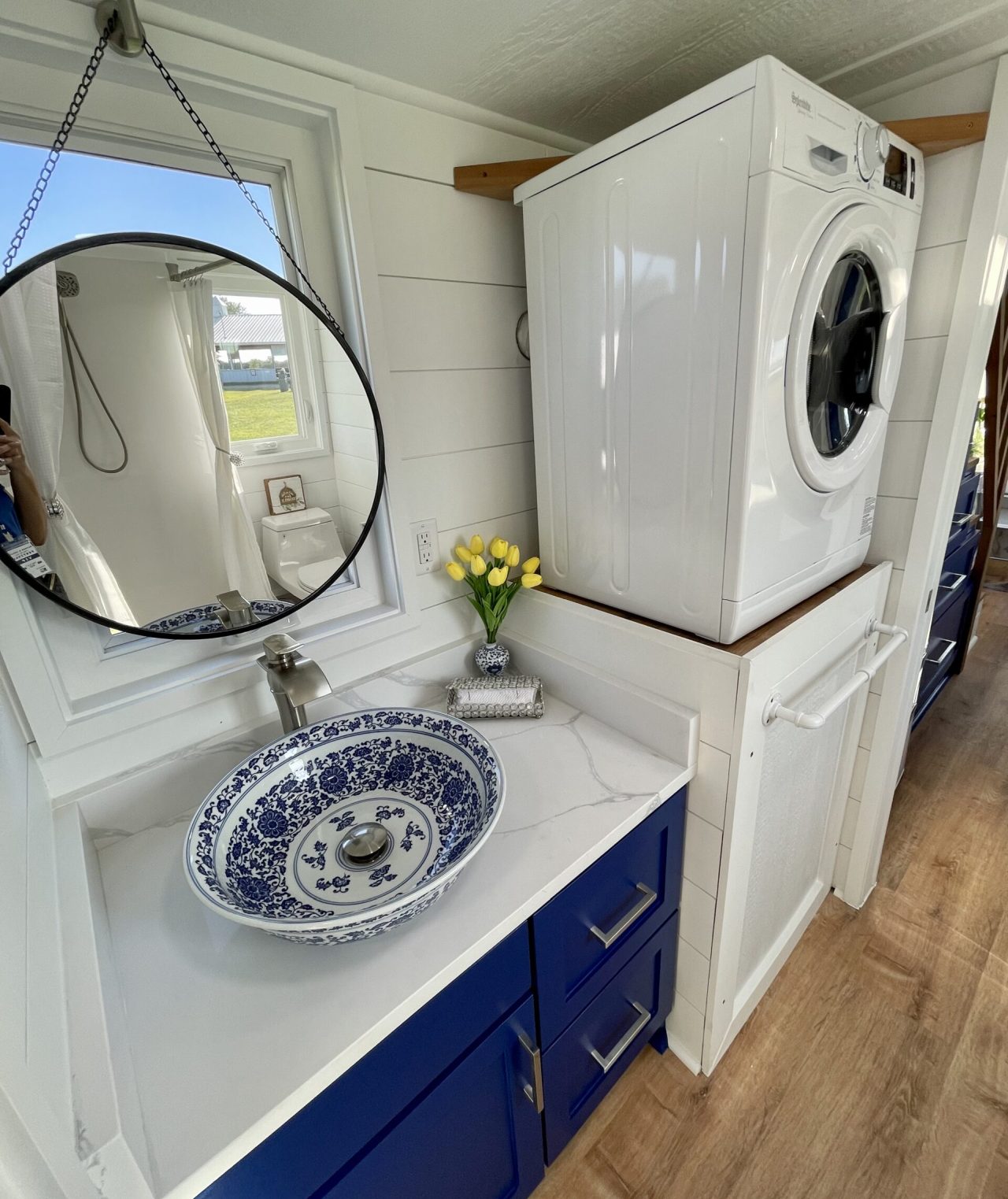 A pocket door leads from the bathroom to the main floor bedroom. It has a king-size bed with two windows on either side, two mirrored wardrobes, and a skylight. The Emerissa small house starts at $112,000, with various interior modifications available for an extra cost.